---
AT&T Rip Off
It seems that AT&T has joined forces with JCPenney Life Insurance to rip off AT&T's credit card holders.

Click Here for a follow up story about Providian

On February 28, 1996 Eva received a call from a salesman who said he was representing AT&T asking her to purchase medical insurance. The deal was that we would get 90 days free coverage for our family and then $12.95 per month would automatically be charged to our credit card. As is our policy, Eva told him that we were not interested in purchasing the insurance. When the salesman asked if he could send information she said that would be fine but repeated that she was not purchasing the insurance at this time. He then asked her to confirm our mailing address which she did.

A few days later we received a Certificate of Insurance number 84AV893013 for Group Accident Hospital Insurance Policy number 25494 GC317. We were informed that if we did not void the Certificate by returning it within 90 days to JCPenney's Administrative Office at 2700 West Plano Parkway, Plano, Texas 75075 we would be subject to a monthly charge of $12.95 on our AT&T credit card.

The significant points here are these:
We were sold an insurance policy after stating that we did not wish to purchase it.
It required that we expend our time and money (postage) to cancel a policy we did not want, otherwise we would incur a monthly charge.
Although we can usually protect ourselves from unwanted purchases by phone solicitors simply by not giving them our credit card number, we were not even asked for our number in this case because it had already been provided to the solicitor by our own credit card company, AT&T.
Later I called AT&T credit card customer service and asked under what circumstances they would give my credit card number to other companies so that I could be billed. The lady said that they would not do this at all. When I mentioned J. C. Penney Life Insurance she said that that company was not another company but a part of AT&T. When I asked why the insurance company needed to be provided my credit card number but could not simply ask me for it if I agreed to buy their insurance, she indicated that that was for my convenience so that they would not have to ask me for the number.
The Kentucky Health Reform Act of 1994 prohibits sales of any health insurance policy in the state of Kentucky except the four standard policies which have been approved by the State Insurance Commission. Although some lawyer might argue that an Accident policy is not health insurance, I don't see how a hospitalization policy can not be health insurance.
Many unsophisticated people would not realize that they were buying a policy that paid certain medical costs only in case of accidents but would believe that they were getting very cheap complete medical insurance.
Many people would also think that the Certificate sent was only an advertisement since they had not purchased an insurance policy and would promptly throw it in the trash and might not realize for quite some time that they were paying $12.95 per month for insurance which they had never purchased. A financial bonanza for AT&T and for JCPenney.
In other words, a con scheme worthy of any fly-by-night unknown company operating out of a telephone boiler room just ahead of the law, but in this case operated by AT&T and JCPenney victimizing AT&T's own customers.
---
I called JCPenney Life Insurance Company at their toll free number 1 800 572- 9387. They said to use that number for further service, "...just what you expect as an AT&T Universal Card member."

I asked to speak to someone who had authority to speak for the President of the Company and I was connected to Wayne Thigpen in Customer Relations. Mr. Thigpen assured me that he did speak for the President of the Company. I complained about their sales tactics, said I thought they were illegal, and demanded that they quit selling by phone in the state of Kentucky. Mr. Thigpen assured me that everything they were doing must be legal because they had a large staff of lawyers to review their practices and said that by allowing them to send us information Eva had agreed to purchase insurance because they did not have an information packet that did not also include an insurance certificate free for 90 days. He did not think that her statement that we did not agree to purchase insurance at this time was relevant.

About two weeks later I received a letter from Mr. Thigpen. He said that they were canceling our coverage and removing our name and phone number from their telephone solicitation list. He also said, "The agent who spoke with your wife, as well as the person who verifies the tapes prior to sending in the sales information, have been retrained on the qualifications of a good sale."

I suspect that for AT&T and JCPenney a good sale is any sale in which they can get money from the customer.

Click Here for a follow up story about Providian
---
On April 15, I called AT&T's Credit Card customer service line and asked to speak to a supervisor. My call was connected to Mr. Kerry Hepler. I explained the situation to Mr. Hepler, said that I was disappointed that AT&T would engage in such unethical business practices, and requested that in the future AT&T not make the names, phone numbers, and credit card numbers of their card holders available to others for sales purposes. I suggested that they might act simply as a credit card company handling charges and billing rather than using their customers as a sales base.

Mr. Hepler said that he would forward my complaints to others in the company.
---
Please let me know if you have had any experience with this or similiar schemes.
---
Hi my name is Robert, and I work at JCPenney life insurance company as a Customer Service Representative. I read your story because I was concerned that some of our customers have called me and told me they never enrolled in the policies. I originally thought they were lying to get their money back. But now, I realize some of our business practices. I apologize for the way my company sometimes enrolls policies. Now that my fears are confirmed. I will do my best to assist the customer and make sure they get all the money back that they were charged. I apologize that I cannot give my last name. Just in case one of my bosses sees this because they don't like us giving $ back even though I have the ability to.
---
Hello! I, too, have had it with ATT. It would take too long to talk about my problem in any detail but here's a brief summary telling what I learned:

After disputing charges to American Express (and that's another problem) by ATT on an internet dialer, I was told by AmExp to call ATT. Then ATT tells me I have to call AmExp. This actually went back and forth for quite a while. People at ATT first insisted they didn't get the money. By the time I had all my documentation, ATT tells me they wipe out all records after 6 months so after that it's just too bad.

I also found out that if you don't request cheaper rates, they charge you more. I spent an hour with my 20 page bill yesterday (business phone) and it was like reading it for the first time. There's all this crap about discounts and pre and post discount rates and I finally found where it said average calls were 10-14 cents a minute. I called to ask them why and they said I had to ask for cheaper rates. Even though I've called them several times to ask about charges, nobody ever mentioned that. Then my home bill had collect calls from ATT for $86 for 80 minutes worth of calls. It took some work to get an explanation, it's called "casual calling" and it's $4.95 plus 85 cents a minute. Basically, ATT steals from people who let them and is forced to reduce rates on people who call them on it. They call it different "plans". If there's anything I can help with please let me know. I'd love to be part of anything against ATT. I wonder how they'd like that "plan". My Dad said their stock is ailing pretty bad. There's some satisfaction. Good luck.

Sender: Karen Barrow
---
Please add my experience to your list. I was offered a $100 free long distance calling bonus when I applied for this credit card. My local carrier charges 7.9 cents per minute but I expected AT&T rates to be somewhat higher. I guesstimated three hours calling time would amount to $100.

Total bill for 186 minutes: $246.94 (includes interest charges of $3.87 although I paid the bill immediately upon receipt). I was credited $100 after speaking with a customer service representative. Registered a complaint on AT&T cardholder website. Received a "you misunderstood" response to that. Got two form letters in reply to my snail mail letter complaint.

Have just mailed a second complaint letter explaining that my final cost for using the "free bonus" was $146.94, exactly TEN TIMES what the same calls would have cost through my local carrier.

Suggested they credit my account with the difference between their charge and Fair Market Value ($132.25).

My letters have been scathing but socially acceptable. I will pursue this until it is resolved to my satisfaction. Will let you know when or if the matter is properly handled.

Thanks for giving me a forum for my complaint.

Sender: Beth Morey
---
Any complaints such as these on your web can be reported to the Federal Government, Federal Consumers Affairs. They love to look into matters such as these.

Sender: kaychic
---
Sender: tim mcmillen

the hell you went through with at&t and j c penny on health ins through at&t credit card services is what i am going through right now. i cancelled the policy a year ago and just received a call from at&t ( on a Sunday no less) stating my ins account was 5 months past due !!!! how do these people get away with stealing from people? if this were me and you we would go to jail !!!!!! they gave me a tel # to call 1- 800-572-9387 so know i have to spend my precious time and effort to get this company off my back through no fault of my own !!!! any words of wisdom would be greatly appreciated !!!! thank you Tim McMillen
---
Sender: Larry Wilson

My story is very similar to yours. I was called by a telemarketer , I told him in no uncertain terms that I was not interested in buying insurance over the phone, If he wanted to send me the information I would look it over and contact them if I was interested. I gave no credit card number, he said that his supervisor would have to verify the information necessary for sending a quote. When I spoke with the supervisor I again stated that I was not agreeing to anything, just information. I was billed on my AT&T card starting on the December/January bill. My husband pays the bills, when he noticed the charge he called to question it but was told that I authorized it. He assumed that it was coverage to pay off our balance in case anything happened. When our balance was paid in full and we still continued to get charged he questioned me about it. Since I never received a policy or any other information I hadn't given it another thought. On Sept.17,1999 I called AT&T to question the charges they transferred me to the insurance division. First the representative tried to convince me to keep the policy. after refusing, I was told that I could receive a third of my money back or listen to the tape of my authorization. Confident that I was very clear that I did not authorize this policy I chose to review the tape. I was told that I would receive a "Letter of authorization" in the mail and that would include a toll-free number to call and review the tape. This process could take some weeks. I asked for the policy to be terminated, I was told that the policy could not be terminated during this process. I waited until Oct.22,1999 I received nothing. I called again. This person was more than happy to cancel my policy, She credited me with one month premium. Said that she would send the request again. I called again on Nov.15,1999, I spoke with Jeremy Employee #308, He said that I should receive something within 10-14 business days. Finally on January 3,2000 I received a letter from AT&T dunning me for the insurance premium. I was furious, I called AT&T and demanded results I did not want to be put off any longer. I was passed off to five different people. When I came to the end of the line I was told that I would not be able to review the tapes because they only keep then for one year. I would not be receiving a full refund because I paid the premiums and if they gave everyone a refund they would go out of business. This was a most telling statement for me, It made me realize that there are many other people that have been caught up in this scam, they count on people not following up and it's wrong. I have already cancelled my credit card, I am in the process of finding a new long distance carrier, and cell phone provider. It may not make a big difference to them, but it will sure make me feel better. Thanks for the forum to get this off my chest.
---
Sender: Mike Allred

Hello,

I too am embroiled in this. I'm being charged 7.95 per month, and haven't even recieved the policy. I have asked for it four times. I called two days ago to cancel my policy, and they said they would reimburse me for this month. I just looked them up on the internet and found this page, and I'm amazed that so many people are in the same boat. I am going to call them right now and insist on cancellation.
---
Sender: Dave

I received a telephone solicitation for J.C. Penney Life Insurance "on behalf of Texaco." I have an unlisted number and asked how they had received it. I was told it was provided by Texaco. Texaco told me that they do not even have a phone number listed for me. I told the solicitor that I do not accept telephone solicitations and did not provide her with any further information. I will watch to see if they send me a policy. I live in the state of Washington.
---
Sender: Kid Kabbo

AT&T Universal card ripped me off too. They charged me twenty-five dollars to do a balance transfer from another credit card account with out making it clear that there would be transfer fee at all, let alone a huge ($25) one. Also, they promised me $50 in free long distance telephone calls made from any phone but my own home phone, using they're credit card number, then when my bills came, no one in AT&T knew which series of numbers belonged to which account and suddenly one department of AT&T couldn't communicate with another dept. of AT&T so I had to fight and fight and fight to eventually be credited the almost $50 that I was promised. After paying the $25 transfer fee, I paid the rest of the balance immediately and tore up the card.

You can visit me at http://home.att.net/~kabbo/
---
Sender: Joan Vendryes
I received a similar call from AT&T, we refused the insurance, however days later we got a letter thanking us for enrollment and detailing the plan. I called AT&T, indicated that we had refused this service and that I wanted it discontinued. The sales rep. indicated that it was free and proceeded to talk to me about the plan. I told her I did not want to listen to anymore and that I just wanted it canceled. She said she had to confirm that I knew about my insurance plan before she could cancel it. I said in an angry voice, "There is no plan, I never agreed to buy insurance!" She hung up on me. My husband called back. He tried to cancel the plan, the same thing happened. He then asked to speak to her supervisor and advised the supervisor that the conversation was being recorded. It was only then that she agreed to cancel the policy. We were so angry at this abuse. I feel like a duck in a shooting gallery. These practices must be illegal. I wish someone would sue the hell out of them! Keep up the good work!
---
From: Rod Ruger - email: rwruger@ix.netcom.com
Same thing happened to me, but the credit card company was MBNA/Visa. I was told that I would receive $1,000,000 in life ins. coverage for $45 per month with the first X months free. Since it was free and I had time to find the catch, I said OK. When the papers arrived, I found that the real coverage is $1,000,000 only if I died as a fare-paying passenger on an airlines, $100,000 for auto/pedestrain, and $25,000 for all other accidents. There was no coverage for non-accidental death. I e-mailed jcp to cancel the policy. You cannot cancel this way, they say. Since they are in cahoots with MBNA, I will not pay the premium when I receive my Visa bill and inform MBNA that I do not care for this sort of scam. It probably works on IQ's under 85. Actually, it worked on me to the extent I accepted the free trial period. Things are getting pretty low and desperate out there in the world of biz. Makes me sick.
---
From: Norm Hustad - email: nhustad@webwide.net
Hi Folks,
Our experience is much the same as some of your respondents. We elected to accept the coverage only because we live close enough to their Plano Tx office to go and pound on some desks. After receiving the policy and reading it carefully, immediately called and cancelled. Had no problem with the cancellation but you might be interested in the policy coverage. We were led to believe that the policy was general medical insurance. It is not. It is accidental medical coverage only! Furthermore, the policy we received did not define the term accident. That leads me to believe that "accident" will be defined by J. C. Penney when a claim is submitted. Such a DEAL......
Norm & Kay
---
From: Terri L. Clegg - email: TerriClegg@aol.com

I stumbled upon your page quite by accident, as I was surfing around the web for a copy of _Rime of the Ancient Mariner_.

I am prompted to write because I think your page is wonderful! It's the first example I've seen of such a well-rounded home page.

My own experience with AT&T prompted me to switch (to Working Assets). I have not experienced this particular insurance scam, but I have found AT&T's tactics to be more than a bit unscrupulous.

After I switched long distance companies, I received a check in the mail from AT&T for 100 dollars. It looked like a regular check - I could have easily assumed it was some sort of refund if I hadn't looked closely, which I *did*, lucky for me. In tiny print at the bottom of the check was something to this effect: "Depositing this check automatically switches your long- distance service back to AT&T". Slippery, eh?

Smart business? Maybe. But it sure does leave a bad taste in the mouth.

I'll be checking out your page more often, now that I know it's here. I'm an undergrad student, and am quite interested in learning about ways people can challenge corporate behaviors such as this. I like the poetry selection, too! :-)

Y'all take care now! And Happy Holidays!
---
From: Dr. Marilyn T. Welles - email: mwelles@CapAccess.org

My story is a bit different.

I was eligible for 2 hours of free telephoning under an AT&T Universal Card "Something Extra" awards program. AT&T refused to honor my points because I could not provide the last 4 digits of my social security number. I never give out my social security number, so there was no way that any digits I might provide could be matched to whatever AT&T thought it had on file.

I filed a complaint with the Better Business Bureau in Jacksonville, FL and received from them a copy of a letter from a Ken Richards of the AT&T Executive Response Center. In his letter, Mr. Richards stated that "...we have made arrangements to verify alternate information to assist her in redeeming her points. Dr. Welles was notified of this arrangement on March 20, 1996. As of this letter, she has not contacted the Something Extra Reward Center to redeem her points." I responded to the Better Business Bureau notice on April 29, 1996, saying that I had not received any such letter, with a copy to Mr. Richards. The time period for redeeming these points has now expired, and I never got the two hours of free calling.

I had one subsequent conversation with Mr. Richards, whom I found to be arrogant, unresponsive, and not well versed in consumer law. He claimed that AT&T had my SSN on file; I claimed that I had not provided it and that whatever they had on file must have been put there by someone else and I had no way of knowing what it was. Furthermore, I told him that if an SSN had been obtained from some other source, it was probably not valid because I am keenly aware of privacy issues and make it my practice to scatter false social security numbers around in all instances where the SSN is not required by law. He then threatened me with consumer fraud charges and was rude and abusive. He said he would retrieve my original application (I am one of the original holders of the AT&T Universal Card) and send me a copy to prove that I had supplied a number.

This copy has never been received, and the bottom line is that AT&T did not honor awards for a program that it advertised on materials sent through the U.S. mail. As soon as the semester is over and I have time, I intend to file complaints with both the Federal Trade Commission and the U.S. Post Office.
---
From: Jeff Brackett - email: arnis2@gnn.com

Well, I have had a much less painful experience, but I feel that it is probably due to the efforts of yourself and others who may have given AT&T an earful. I received the phone call and tried to get off of the phone. The salesman was persistent enough with his, "Why don't you try it out, after all it's free."

I made a mistake and told him all right. However, my policy was dated 6-17-96 and I was billed for September's coverage. (Let's see here, June - July, July - August, August - September ... seems to me that September should have been covered. Hmmm...)

My wife saw the charge on our card, coincidentally right after she saw your web page while researching AT&T Global Calling Cards for a project at work. Forwarned, I checked the numbers on our policy and found that one was for complaints. (1-800-572-9387) I called prepared to fight through the staff, but was pleasantly surprised to have the lady on the other end eager to help. She confirmed the certificate number and asked point blank, "Do I understand that you do NOT want this policy at all?"

"No ma'am, I don't."
"Very well, I will cancel the policy and credit your account for the present charge."

And that was it! Done deal!

I would like to thank you for the time and effort that you have put into this site, and for informing the rest of us of what has gone on with you. I think that if enough of us take the time to keep each other informed we can prevent future companies from profiting from such scams.

Thanks again,
Jeff Brackett
---
Providian does the same thing
After the incident with AT&T described above I cancelled my AT&T credit card and changed my long distance carrier from AT&T to Sprint. AT&T representatives offered me $100 to return. I told them the issue was not money but ethical business practices. I said I would return to AT&T only if I discovered that all other companies were as unethical as they were.
I had a WebCard credit card through Compuserve at that time and began using it for my credit card purchases. That went fine until March of 1999. At that time I was informed that WebCard had been purchased by Providian National Bank of Tilton, NH.
In mid April I received a phone call from a lady who said she was with Providian and was simply calling to confirm my address and telephone number. She told me the address and telephone number on their records and I confirmed that those were correct. She then offered me credit card insurance which she said was free for the first month. I told her that I did not want credit card insurance nor did I want her to send me any literature about it.
About the first of May I received another call from a lady saying she was from Providian. I said, "You just called me a week or so ago and I told the person then that I do not want credit card insurance." She said, "No. I am not trying to sell you insurance. I am simply calling to confirm your name and address on our records." She then read those off to me and I told her they were correct.
About mid May I received another phone call from a lady saying the same thing only she did offer me credit card insurance. I said, "I have told you people repeatedly that I do not want credit card insurance and I do not want you calling me. How can I get you to stop?" She said that if I did not take the insurance they would continue to call me every two weeks.
I then called Providian's customer service at 800-449-8490. I told the customer service representative about the calls, that I had refused and did not want insurance and that if they continued calling me I would cancel my credit card. The representative was very apologetic and said that he would see that my account was taken off lists for mail and phone solicitations.
Since then I have not received any more phone solicitations but on June 16, I found that Providian had charged my account $7.71 for credit card insurance. On further investigation I found that they had also charged me $11.04 on May 14. I had overlooked that charge because they did not list it with other charges but on a separate place on the bill. I called Providian again and raised cane talking to a supervisor named Brandy Bankston. She said that they would remove the charges from my bill. I asked her for the name of the person who authorized that the charge be put on my bill in the first place. She said that they could not give me that information because that was confidential company information. I then asked her to send me any documentation that I had authorized purchase of credit card insurance. She said they did not have any documentation but assured me that they would not have charged my account if I had not authorized it on the phone.
It seems pretty obvious to me that most, if not all, credit card companies have found that they can make money by these shoddy business practices. They simply charge a monthly charge for insurance. If the customer complains they then apologize for the "mistake" and take the charge off the bill. If they charge 10 million customers and 90% complain then they collect from the million who don't complain. In this case that would be $7.71 million dollars collected per month. I'm sure some customers would find the charge after some months had passed and complain, but so what, they collect lots of money in the meantime. And they are not really selling anything of value since the customers liablitity for lost credit cards is limited to $50 by law. The "insurance" is practically worthless.
I don't know if this practice is criminal or simply unethical. I would like to be contacted by an attorney who would be interested in filing a class action lawsuit against this company and/or others engaging in this practice. I also will be glad to list here others who have had similiar experiences and would be interested in joining such a lawsuit.
---
Back to Phone Solicitors Page.
---
---
Last revised May 8, 2002.
URL: http://www.kyphilom.com/duane/att.html
Go to Top Menu..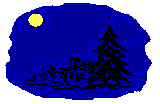 ..of Duane & Eva's Old Kentucky Home Page


Duane Bristow (oldky@kyphilom.com)

Please send comments.
All contents copyright (C) 1996, Duane Bristow. All rights reserved.