---
| Previous Page| SURFING- TOUR| Next Page|
---
BackScratch Page
Send me an email message with the name of your home page, the URL of your home page and a description of your web site. I will visit your site as soon as possible. If I find a link to my site there, a link to your site with the description you send me will go here.
If I find that your site is particularly impressive in some way, I may put it on the list of Duane's Picks on the surfing page or maybe somewhere else there.
---
If you contribute to this site in some other way by sending me useful comments and information and you do not have a Home Page, I'll be glad to put your name, your comments, and your email address here as a hot link.
---
Below is a sample entry. If you want a picture on your entry here download the picture below and include it on your site. Then include in your email message a uuencoded picture for me to put up or tell me which picture to download or link to from your site. Keep the pictures less than 10k please.
---
Duane's Guide to Life and the Internet.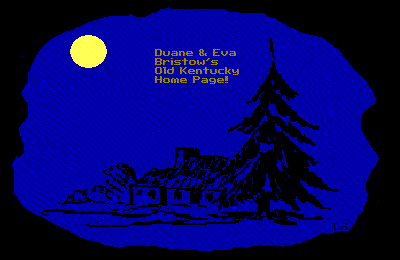 Duane Bristow's Home Page about life, philosophy, forestry, computer consulting, farming, land management, and creative processes in south central Kentucky.
---
Kentucky Moonbow
---
Russ and Cindy Flowers Home Page
---
---
Wild Rhyme Trees - Tom Arnone
---
Musetta Giles - Columbus, Ohio
---
Shorttimer by Mike Bromley
---
Reflections by Leon Malinofsky
---
Katherine's Page - Check out her study and the poetry on her desk.
---
Houser Net - links to Personal Home Pages
---
Links to Cat Pages on the Net
---
Hendrik's URL Collection
---
Josh's Sanctum
---
Kevin Werbach's Home Page
---
MegaMall's Free for All Links Page - Build traffic at your site - Visit today and add your link.
---
Recyclinx: the link recycler - Add, remove, and visit your favorite links
---
---
Jump back to BackScratch top
---
---
Last revised August 7, 2001.
URL: http://www.kyphilom.com/duane/backscr.html
Go to Top Menu..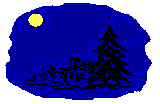 ..of Duane & Eva's Old Kentucky Home Page

Duane Bristow (oldky@kyphilom.com)

All contents copyright (C) 1995, Duane Bristow. All rights reserved.