---
| Previous Page| SURFING- TOUR| Next Page|
---
Old Kentucky Book Store
Old Kentucky Book Store on the Web in Association with Amazon.com Books

Also audio cassettes and CDs and Videos available
Search by artist, title or key word(s).
---
The books in the following Departments were especially chosen by Duane and Eva for our visitors. To purchase a book just find the book you are interested in and click on the title.

Purchase a book as a gift for someone special. Gift wrapping and shipping to the recipient's address are services also available.

Choose a Department:
|Literature, Poetry, Fiction| Humor| Pictorial Books|
|History| Tennessee| Appalachia and Kentucky|
|Computers and the Internet| Philosophy| Education|
|Forestry, Conservation, Ecology, Nature|
Videos| Music - CDs|
---

 Amazon.com is pleased to have Duane and Eva's Old Kentucky Book Store
 in the family of Amazon.com associates.  We've agreed to ship books
 and provide customer service for orders we receive through special
 links on Duane and Eva's Old Kentucky Book Store.

 Amazon.com associates list selected books in an editorial context
 that helps you choose the right books.  We encourage you to visit
 Duane and Eva's Old Kentucky Book Store often to see what new books
 they've selected for you.

 Thank you for shopping with an Amazon.com associate.

 Sincerely,

 Jeff Bezos
 President
 Amazon.com Books

 P.S.  We guarantee you the same high level of customer service
 you would receive at Amazon.com.  If you have a question about
 an order you've placed, please don't hesitate to contact us.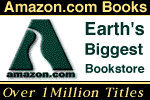 Click below for information on:
---
---
Last revised August 7, 1999.
URL: http://www.kyphilom.com/duane/bookstor.html
Go to Top Menu..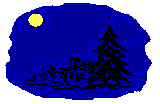 ..of Duane & Eva's Old Kentucky Home Page


Duane Bristow (oldky@kyphilom.com)

Please send comments.
All contents copyright (C) 1998, Duane Bristow. All rights reserved.