Social, Family, and Historical Relationships
---
History of: Bristow, Jesse Willard
Family and Social Relationships of: Bristow, Jesse Willard
Ancestor and descendent family tree of: Bristow, Jesse Willard

Paternal Grandfather: Bristow, Samuel William - M 1873/10/01
Paternal Grandmother: Bruton, Ellen (Bristow) - F 1872/08/13
Father: Bristow, Roy Prentice - M 1892/12/25

Mother: Hopper, Lillie (Bristow, Davis) - F 1902/04/27
Maternal Grandfather: Hopper, Thomas - M 1878/12/06
Maternal Grandmother: Lyons, Addie (Hopper) - F 1885/04/20

Date of birth: 1920/03/10
Place of birth: Wayne County Kentucky

Date of death: 1975/08/08
Cause of death: Lung Cancer
Place of death: Albany, KY
Place interred: Gap Creek Cemetary, Wayne Co. KY

Spouse: Lafever, Nora Linnie (Bristow) - F 1922/03/14 - 1942/04/27 to ----/--/-- - Married in Albany, KY while Jesse was AWOL from WW II.

Children: 2
Grandchildren: 2
Primary profession or occupation:
Army pvt. WW II, factory worker, farmer, business owner.


Important dates:
1941/12/-- Living in Richmond Indiana & drafted into the Army for World War II
1943/--/-- Shipped to fight in the Pacific theatre of World War II
1945/--/-- Discharged from the army and began working for Belden in Richmond, Indiana
1949/--/-- with L. E. Bristow, bought the farm in Clinton County Kentucky from S. W. Bristow and moved there and built a house.
1960/--/-- built the Wishy Washy Laundromat in Albany, Kentucky
1966/--/-- was working at a box factory in Frankfort, Indiana

Notes:
Physical Characteristics:
Contacts:
Pictures and videos: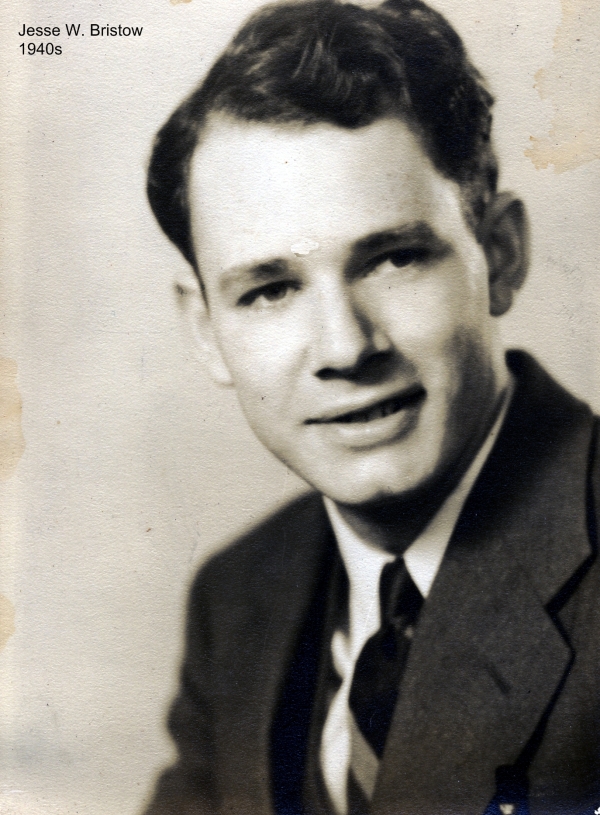 Jesse Bristow 1940s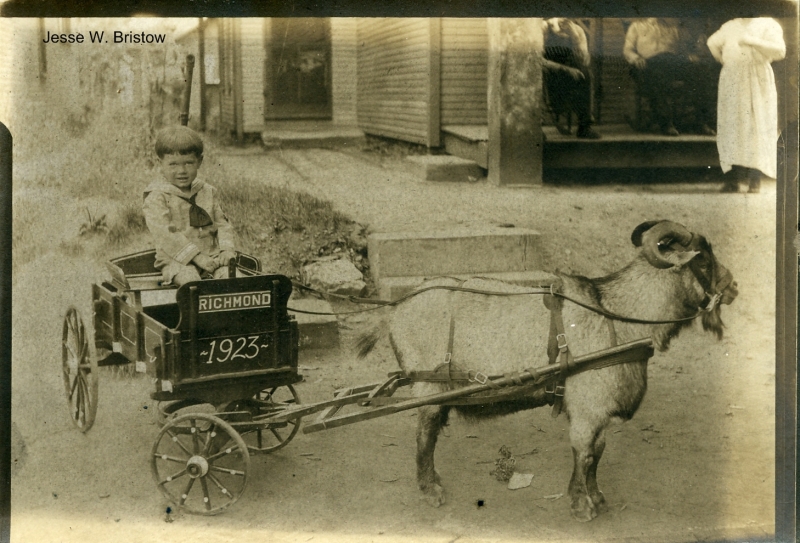 Jesse Bristow 1923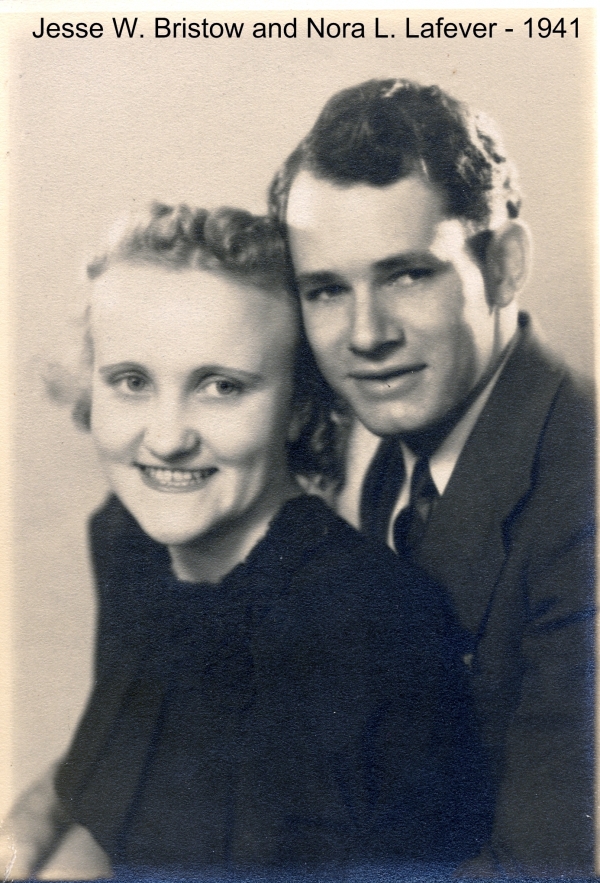 Jesse Bristow and Nora Lafever - 1941
Jesse, Nora, and Karen Bristow
Jesse, Nora and Duane Bristow - Winter 1947-48
Sounds:
A phone call from Duane in 1973
002A
---
Please use the email address below to send me corrections or additions for this page. I will add it when I have time and regenerate new web pages.

Duane Bristow (duane@kyphilom.com)
Please send comments.
---
Last revised 2009/10/23.