---
| Previous Page| WELCOME- TOUR| Next Page|
---
WWW Browser
(This entire site is Multi Browser Enhanced.)

This World Wide Web site is designed, I hope, with an ideal balance of form and content. I designed it using NCSA Mosaic version 2.0 Final Beta on a windows screen set to 800 X 600 pixels. It, of course, looks best when viewed this way. However, it is intended to be equally useful to those with only plain text browsers or the inferior browsers from AOL and CIS or even the much hyped Netscape. If you have problems with your browser or think of ways I can improve the site for you please send me a comment by email.
---
Form and Content
The purpose of a web site, in my opinion, is to convey useful and, hopefully, unique information and encourage communication. To that end this site contains text and graphic files, most of which, I and my family developed. We try not to duplicate stuff you can find elsewhere. At the same time I have tried to make this site visually pleasing and interesting by the use of backgrounds, colors, and pictures. In doing so I have tried to not unduly increase page loading time. If you find that any particular pages load too slowly please let me know by email.
---
Printing our Web Pages
Some people have reported trouble printing some of our pages with dark backgrounds. If you have this problem and are using Netscape or Opera as your web browser, just turn off our colors and the page will come up in the default colors set in your browser. You should then be able to print it just fine. Bill Gate's Browser, Internet Explorer, has problems printing web pages for several reasons and I have not used it enough to find solutions. If you have, please let me know.
---
Will you Help?
The pages on this site have various layouts and color schemes as an experiment to try to find what is most effective. I hope you will help me. I would particularly appreciate your comments on the following pages:
I would like to know what you like or dislike about the page layout and your view of which page is the easiest to read due to the color scheme. Of course you will have to use a browser capable of showing background graphics and page colors to see these things.
---
---
Last revised December 19, 1998.
URL: http://www.kyphilom.com/duane/browser.html
Go to Top Menu..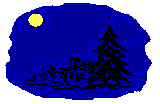 ..of Duane & Eva's Old Kentucky Home Page


Duane Bristow (oldky@kyphilom.com)

Please send comments.
All contents copyright (C) 1995, Duane Bristow. All rights reserved.