The Bristow Cemetery at Cartwright
in Clinton County Kentucky
Rt. 3
Albany, Kentucky 42602
September 3, 1982

Linda Campbell
4610 Quincy
Corpus Christi, TX 78411

Dear Linda,

The information below is all that I was able to read on gravestones in the Bristow Cemetery at Upchurch. I think this will shed some light on your side of the family. According to my encyclopedia Benjamin Helm Bristow was born in 1832, so I suspect that he was a nephew of Benjamin Thomas Bristow and was probably named for him.

Bristow Cemetery on Jimmy Fox Upchurch farm
in Clinton County, Kentucky
gravestones read by Duane Bristow, July 1978.

J. M. Bristow, Capt. 3rd Ky. Infantry
b.  October 29, 1833
d.  April 17, 1886
 
Margaret S., wife of J. M. Bristow
b.  August 21, 1836
d.  September 25, 1866
 
Margaret Bristow, wife of Thomas Bristow 
b.  June 18, 1826
d.  August 24, 1853
 
George W. W., son of J. W. Bristow
b.  1861
d.  1868
 
Thomas Bristow 
b.  December 14, 1804
d.  August 2, 1853
 
Thomas P. Bristow
b.  January 1836
d.  1858
 
Felicia A., daughter of J. M. Bristow
b.  June 5, 1866
 
?
b.  March 1, 1848
d.  March 12, 1870
 
Margaret Bristow, wife of J. - ?
 
 

I am sorry that some of the information is missing but the gravestones are very old and faded. There are many other stones in this old cemetery, but I was unable to read any others.

You might contact Mrs. George B. Long
3615 29th Street
Lubbock, Texas 79410.

She is Bertie Bow, a daughter of Prentice Marshall Bristow. She has done quite a bit of research into the Bristow family.

Sincerely,

Duane Bristow
---
Jump back to Family.
---
---
Last revised Oct. 16, 1995.
URL: http://www.kyphilom.com/duane/campbell.html
Go to Top Menu..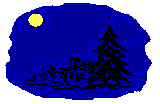 ..of Duane & Eva's Old Kentucky Home Page


Duane Bristow (72711.1414@compuserve.com)

All contents copyright (C) 1995, Duane Bristow. All rights reserved.