---
| Previous Page| -FAMILY- TOUR| Next Page|
---
Danville, Kentucky Duane and Eva Bristow's 34th Wedding Anniversary - April 1999 For our wedding anniversary our son, David, and his wife, Tisha, often get us tickets to a performance at the Norton Center for the Arts at Centre College in Danville, Kentucky and a night at some nearby Bed and Breakfast. In previous years we have seen performances by Glen Campbell, Lynn Redgrave, The Smothers Brothers, and Frankie Valli and the Four Seasons among others.
This year we went to a great performance of Irish Music by The Chieftains with Eileen Ivers, Irish Fiddler, and Cara Butler and Donny Golden, traditional Irish dancers. The Chieftains are celebrating their 36th anniversary this season. They have won six Grammy awards.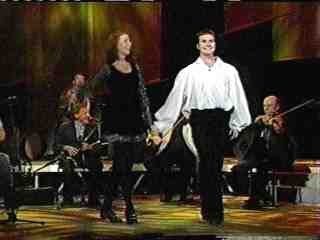 Cara Butler and Donny Golden
We stayed overnight with Andre' and Linda Brousseau at The Old Crow Inn outside Danville. Built by John Crow about 1776, the Inn is the oldest stone house west of the Allegheny Mountains. Built to withstand indian attacks, the house has native limestone walls up to two feet thick. Native timbers were cut on the farm to use in building the house. Black Walnut was used for the doors and woodwork, Cherry and American Chestnut for all of the beams, floor joists and rafters and Yellow Poplar and White Ash for the floors. The Inn has 13 rooms plus 3 basements, 2 attic rooms and 5 bathrooms.
Click here to see the Home Page of the Old Crow Inn.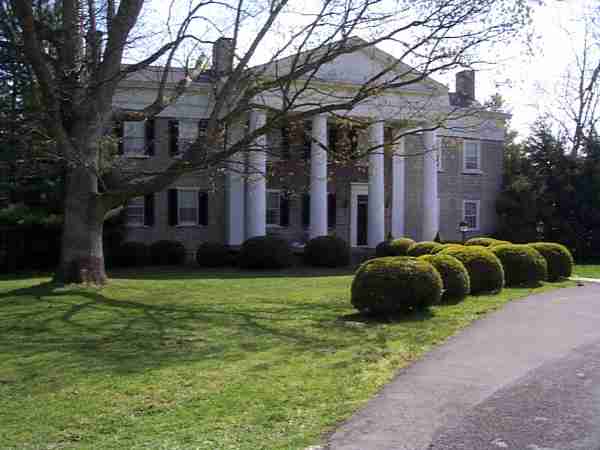 The Old Crow Inn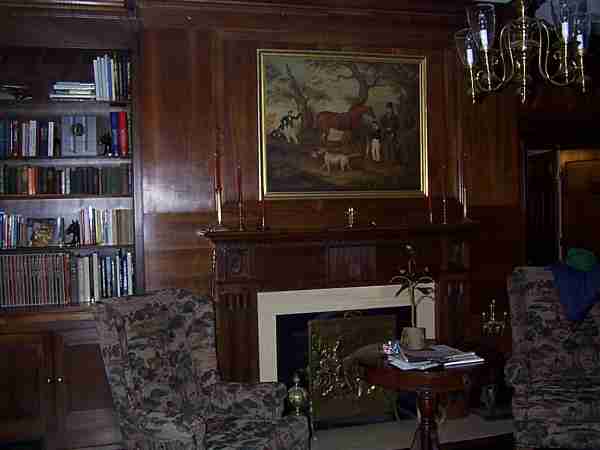 The Fireplace in the Main Living Room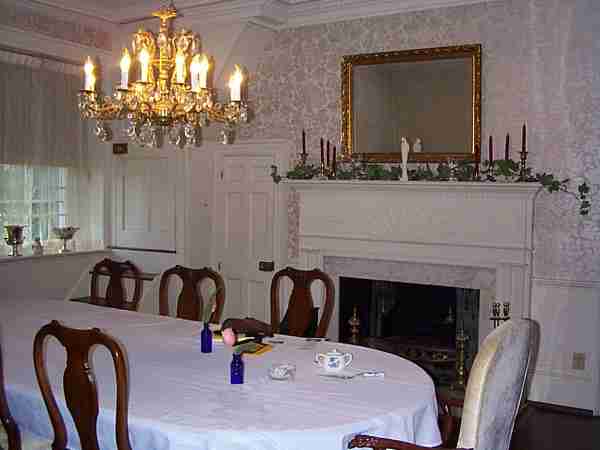 The Dining Room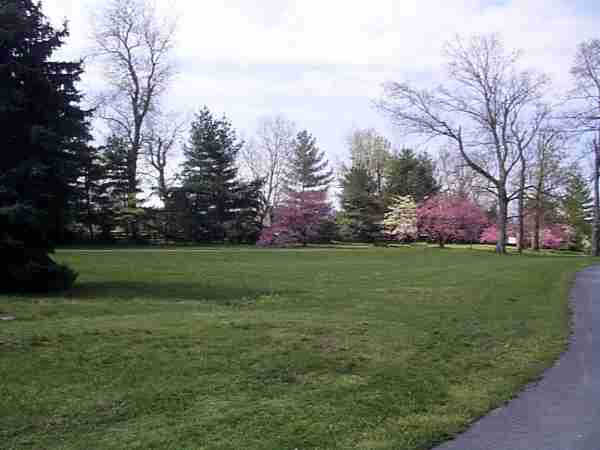 The front lawn in Spring
We stayed in the Granary added to the main house about 1800. This room was used at that time for storing grain used for food for the inhabitants of the Inn.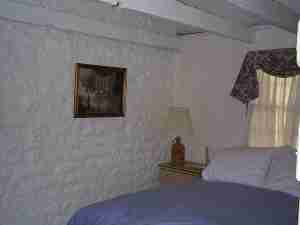 The Granary Bedroom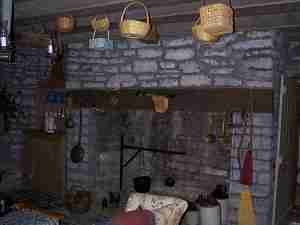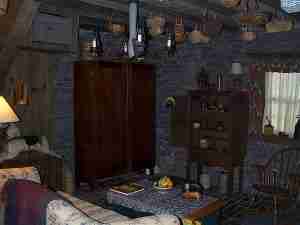 The Granary Sitting Room


Our sitting room, originally the kitchen for the house, included the huge stone fireplace shown above. The house is full of old furniture, paintings and antiques.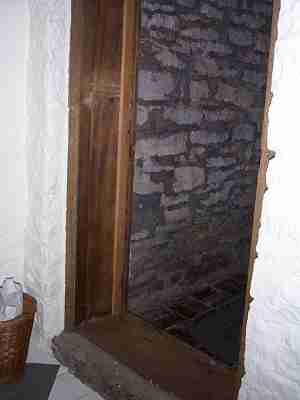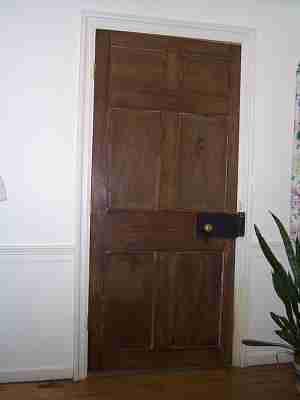 Stone Walls and Walnut Doorway---- Original Walnut door and homemade lock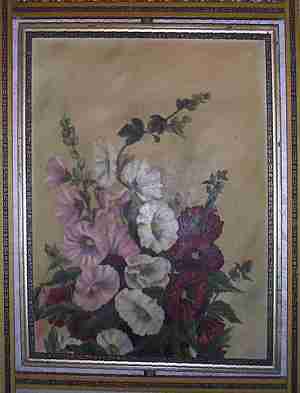 1890 Painting

---
Back Our travels, visitors, and activities.
Back to Family Page.
---
---
Last revised April 20, 1999.
URL: http://www.kyphilom.com/duane/chieftns.html
Go to Top Menu..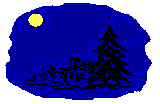 ..of Duane & Eva's Old Kentucky Home Page
Duane Bristow (oldky@kyphilom.com)
Please send comments.
All contents copyright (C) 1999, Duane Bristow. All rights reserved.