---
| Previous Page| PHILOSOPY TOUR| Next Page|
---
College of the Mind - Philosophy
Index
by Duane Bristow

This is for people who have registered with me to study philosophy in the College of the Mind.

Adult Version
---
---
College of the Mind
---
---
Last revised May 8, 1999.
URL: http://www.webcom.com/duane/cotm/pa.html
Go to Top Menu..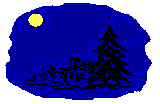 ..of Duane & Eva's Old Kentucky Home Page


Duane Bristow (oldky@webcom.com)

Please send comments.
All contents copyright (C) 1996, Duane Bristow. All rights reserved.