---
| Previous Page| HISTORY- TOUR| Next Page|
---
Some Reflections on Family
by Duane Bristow - mid 1980s
When I was a child we went each Memorial Day and visited and put flowers on the graves of our ancestors at Gap Creek. I didn't understand exactly why except that it was just something my mother and father always did without exception. Now my dad lies buried at the cemetery at Gap Creek beside his ancestors and places reserved for my mother and his mother will mean ten family graves at Gap Creek. Those plus Jesse Leven's grave and that of his wife Lois at Beech Bottom, I will now be visiting each Memorial Day in the old tradition.

And standing there in the hot sun of late May listening to the buzz of the insects and the eternal stillness and loneliness of the cemetery on a Kentucky hilltop I think of all my ancestors who once lived and worked as I do and visited these same cemeteries in this same way for many generations and I begin to understand the significance of this tradition. I too will take my children on this annual pilgrimage so that when I am lying on a hilltop cemetery they can have the same sense of belonging and perspective and history that I now have; a sense of the impermanence of life and the eternity of death; of graves and gravestones still and silent as the stars pass overhead and the sun rises, as the winds blow and the rain and snows fall, and the seasons march by in succession just as they did in the memories of these once living people. And I wonder at the infinite moments which must have made up each of these lives. Moments of joy and bliss, of sorrow and tears, of danger and excitement, but mostly of the day to day feelings and sensations of existence. They must have planned and had misgivings and accomplished things and felt pride. They must have felt alone and unsupported without their parents and have eventually drawn the same feelings of strength and consolation from visits to the cemetery and determination to pass this heritage on to their children. So, generation after generation we strive toward the future, perhaps toward some unknown goal or perhaps just for the sake of existence. And I wonder if they know, these people lying here or their spirits, do they know what we, the generations to follow, we whom they considered children, and who to our children will be the old ones, the ancestors, what we have done with the world they left us. And do they approve and are they astounded at the changes or do they calmly accept in their wise knowing way saying "yes, our children, we could not admit it to you or to ourselves but we knew all along you could do it."

And I think of Jesse Leven, a teenager during the Civil War, and of Ballard his father and Mariah his mother of whom I know nothing. I try to imagine his life. He married Lois Vianne Littrell on a cold January day in 1873. He was 26 years old at the time, and she was 24. Did he fight in the war between the states? Was she pretty? He must have thought so! Were they happy? I understand he taught school at Lettered Oaks in Clinton County at one time and later in life ran a general store at Beech Bottom. He had two brothers and five sisters. Lois gave birth to twins, one of whom died as a baby in the fall of her marriage year. Four years later she had a second son, and eight years after her marriage, a daughter after the birth of which she was an invalid for the rest of her life. One month before her 56th birthday Lois Vianne Bristow passed away and was buried beside her parents at Beech Bottom Cemetery. At her death Lois' children were married and she had two grandsons aged 11 and 13. After her death Jesse Leven lived 19 years to the age of 77. He saw the birth of three more grandchildren and three great grandchildren before his death. He took a second wife who I understand was resented by his children. When Jesse L. died in the Spring of 1924, at the age of 77, his youngest son and his daughter were living in Texas and his older son, Samuel William, was a country doctor in nearby Wayne County with two boys grown and married. Jesse L. had a great grandson, Jesse Willard, who was named after him and was four years old at the time and two great granddaughters aged one and six.

And I remember Dr. S.W. Bristow, the surviving twin born to Jesse Leven and Lois Bristow in the Fall of 1873 in Beech Bottom in Clinton County where he grew up. He had a brother, Prentice, four years younger than himself and a sister, Gertie, eight years younger. In the winter of his eighteenth year, against his parents' wishes, Sam married Mary Ellen Bruton from Cumberland County. Because of disagreement over his marriage his parents refused to help Sam in his desire to attend medical school at the University of Tennessee. With the loyal support of his wife he got a job in a stave mill and worked his way through medical school graduating in 1901 at age 28. During this time Dr. Sam, as he came to be called, had two sons born in the first and third years of his marriage. Until they were 60 or 70 years old Sam and Ellen Bristow lived in constant poverty and often fear of starvation and left a legacy of frugality which was to influence their descendents for at least three generations. Although one of the first in his area to have electricity, a telephone, and, during the second world war, a car, Dr. Sam died in 1954 in his home in Albany, Kentucky never having had a bathroom. He taught school for a while and set himself up in medical practice in Hegira in Cumberland County, Kentucky. Later he moved his practice to Gap Creek, Zula, and Powersburg in Wayne County and around 1935 to a house on Washington Street in Albany, Kentucky. His mother died in 1905 and Dr. Sam did not get along with his step mother. His two sons married in 1917 and 1918 and by 1928 each had two children. His father died in 1924 when Dr. Sam was 51. In 1930 Dr. Sam's younger brother who was a doctor in Texas wrote inviting Sam and Ellen to let the boys take care of things while they visited him in Texas. They took him up on the offer and went to Texas returning in time for the funeral of their eldest son who had died of a bowel obstruction at the age of 38. Although, he often was paid for medical services in produce and livestock, charging $4.00 for a house visit and $10.00 for delivering a baby, Dr. Sam was able to get enough money ahead by the second world war to acquire several tracts of land in Clinton and Wayne Counties. On October 10, 1953 Clinton, Wayne, and Cumberland Counties honored Dr. Sam by proclaiming Dr. Bristow Day with a day long program on the courthouse square in Albany. A large crowd attended including several hundred of over 2000 babies Dr. Bristow had delivered. In May 1954 Dr. Bristow died quietly in his sleep leaving his wife, one son, seven grandchildren and four great grandchildren. Four years later Ellen died of cancer and his farm on Washington Street was named the Bristow subdivision with Bristow Street bisecting it. He and Ellen were buried at Gap Creek cemetery in Wayne County Kentucky.
---
Jump back to Family.
---
---
Last revised April 11, 1997.
URL: http://www.kyphilom.com/duane/duane1.html
Go to Top Menu..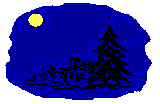 ..of Duane & Eva's Old Kentucky Home Page


Duane Bristow (oldky@kyphilom.com)

Please send comments.
All contents copyright (C) 1995, Duane Bristow. All rights reserved.