---
| Surf| Previous Page| COMPUTER TOUR| Next Page| Welcome|
---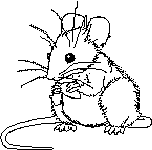 Duane and Eva's Old Kentucky Book Store
We've selected books about computers and the internet that we think will appeal to our visitors.

Recent Internet Stories from CNN News.

Computer Taglines - a little computer humor
---
---
Thoughts on Computer Uses and Values
Computer Literacy, Computer Skills, and Computer Use in Schools and Small Businesses. - 1997
Services provided by a Computer Consultant and VAR. - 1997
Look at a computer system. - 1991
How do I use this thing anyway? - 1991
What are some computer applications? - 1991
What is a computer? - 1991
Look at a diagram of a computer system. - 1991
Read about Input/Output Devices. - 1991
Read an outline of computer information. - 1991
How does a computer store information? - 1991
How do computers do those things? - 1991
Some Thoughts on the Development of Personal Computers. - 1991
What about the Windows OS I've heard about? - 1991

---
Jump back to top of document.
---
Computer Programs I Have Written
I have been engaged in computer consulting since 1979 including systems analysis, program design, programming and training. I find that I have written well over one hundred programs and that is counting some program packages, like one to run a hospital, that include up to 14 separate programs as one program. These have been mostly business programs with some for personal use and some utilities. They are all written for MSDOS systems and will run in 512k or much less usually requiring only 256K free memory.

Most of these programs are described here and some of them will be available for download as freeware or, in some cases, shareware. Probably, eventually, those titles written in BOLDFACE will be available for download. Please let me know if you want a particular boldface program. That may encourage me to get it on the site sooner.
---
Jump back to top of document.
---
Business Programs
---
Medical Programs
MDAS - Medical Accounting System - A program package for patient accounting and billing for a physicians office in continuous use since 1985. See the more complete description here.
EBILL - Electronic billing module for physicians. Uses disk image of HCFA 1500 billing to produce National Standard Format electronic billing file and Kentucky State format medicaid billing file for phone transmission to Medicaid, Blue Shield, and Medicare.
HOSP - A package of 14 programs for hospital management used for about three years at a small (40 bed) rural hospital. Admissions records, census report, pre auth report, billing including HCFA 1500, UB 92, complete patient billing reports, medical records reports, supplies inventory, pharmacy inventory, and many other features.
HOSPICD - A program for use in small hospitals in Kentucky to report ICD patients (those unable to pay but without medicaid and therefore eligible for assistance) on disk weekly.
RX - A complete pharmacy system to keep prescription records, bill all insurance companies as well as Kentucky medicaid electronically as prescriptions are filled, keep drug inventories and ordering lists, price prescriptions, print patient profiles and a number of other price and management control functions. Revised in 1987. This system as been in continuous use since 1982. Reads in remittance advice electronically received from medicaid's computer and automatically rebills for anything not paid.
Note: This system was completely rewritten and updated in 2001 and was updated for electronic billing for NCPDP ver. 5.1 via internet as per HIPAA in 2002.
See these files for detailed descriptions of the system:
Accounting Programs
PGAS - Pretty Good Accounting System - General Ledger, Accounts Receivable, Accounts Payable, and Payroll for small business use. This program package has several unique features such as extra fast data entry, ability to keep number and quantity data by account as well as dollar amounts, profit center accounting, and other features. Has an add-on inventory control module. See the more complete description here.
RBA - A program to keep track of checks and reconcile bank accounts.
PRCS - Periodic Rental Control System. A billing system for periodic rentals. Set rental period by day, week, month, or year. Add extra charges such as utilities etc. Program will print bills, produce aged accounts report, charge carrying charges on unpaid amounts, etc.
DD - Development Database - A system to integrate with the SBAS accounting system to keep track of lot sales on a land development, payment schedules, and payments by buyers, and generate reports of unpaid amounts, total sales, etc.
PRNTW2 - A program to take W-2 data from a text file created with a word processor and print W-2 forms.
Garment Factory Programs
PPAY - Piecework Payroll System - Complete payroll system for calculating pay in garment factory, provides for piecework, time work, makeup etc., calculates withholdings, prints checks, W-2s, and complete payroll reports.
INVT - A clothing inventory system for a garment factory to keep track of raw materials and finished products by style and pattern.
LOT - A program for a garment factory to keep track of lots in production, quantities produced, quantities shipped, shipping dates, etc.
TICKET - A program to print bundle tickets, soabar tickets, and sticky labels for a garment factory.
Forestry Programs
TMBRCRUZ - For foresters, a system to input raw field data collected by sampling methods or 100% cruise and to print out stand and stock tables as well as timber value tables by selected criteria of size, species, strata, or cut, leave, cull designations. Does a statistical analysis of the collected data and calculates additional plots needed for a selected error range. I plan to expand this system to use growth models to project stand growth.
Also a surveying and deed analyis program is planned.
See the more complete description here.
SURVEY - Land surveying program - uses field data from text file to balance latitudes and departures, calculate area by DMD method, calculate error and line of closure, subdivide, and export to CAD program for map.
Crude Oil Programs
OPAS - Oil Purchasing Accounting System - For crude oil purchasers, a complete management system to make API adjustments for run tickets, allocate payments and both purchaser and operator expenses to interest holders, withhold severance taxes, print interest holders checks with complete records by lease, interest holder, or operator, keep oil inventory and sales records, keep unallocated amounts for unidentified interest holders to be automatically allocated when the interest holder is identified, pay interest holders on various payment schedules, withhold payments for incomplete paperwork, liens, etc., electronic 1099 output, and many other features.
APISAMP - American Petroleum Institute sample program to calculate volumes of petroleum products after adjusting for temperature, specific gravity, and b,s,&w using API specifications.
Other Business Programs
MPS - Milk Purchasing System - A program package to keep track of milk purchases for a cheese factory, to price milk according to quality, and to make payments to milk producers.
RESV - A Reservation Database program to keep records of reservation date blocks for facilities, list unused facilities and print reports, confirmation letters, etc.
SDB - Student Data Base - for schools, grade cards, attendance records, class roles, homeroom roles, reports on all A's, all A's & B's, perfect attendance, recess detention, Average grades by teacher, unexcused absences, student lists, blank student enrollment forms, rolodex card printing, etc.
SCHOOL - A program written for the local elementary school when the school board decided that students must be placed in teacher's classes at random with each parent allowed to exclude one teacher for their child. The program input is number of students, number of classes and capacity for each class as well as any exclusion number for each student. The master list of numbers for students and teachers is kept by a separate individual so that the computer operator only works with supplied numbers, not with names.
VIDEO - Video rental store management system. Keep track of videos by title, and number including multiple copies. Search by title, actor, category, rating. Keep records of customers and rentals, add late charges, print rental slips, keep reserved records and hold tape for customer, cash register features, monthly sales reports, print late video list, historical rental records by video and customer and many other features.
GAS - A billing and inventory program for a propane or natural gas sales business. Keeps track of metered and bulk sales, bills customers, and tracks gas inventory both in bulk storage and in customers metered tanks as well as inventory of equipment such as tanks and meters by size and location.
Click below for screen prints of the natural gas system

WATER - Water company billing system for water and sewer billing. Keeps customer records and prints monthly customer statements. Calculates charges based on specified rate schedules and taxes. Produces daily reports and monthly summaries as well as aged accounts reports.
LEASE - An equipment leasing system to keep track of inventories and locations of equipment leased to customers, calculate charges, print statements to customers, and generate all necessary reports.
Special Programs
INTEREST - A program to calculate payments on money borrowed at various interest rates, repayment periods, and payment frequency. Prints amortization schedules.
INTEREST II -This program looks for a text file in the same directory as the program named "intinfo.txt". That file should include the basic information for interest calculations:



NAME=YOUR NAME HERE
PN=100000   principal
IN=.07      annual interest rate
YRS=30      term of loan in years
PPY=12      payments per year
DA=08/05/10 date of loan


The program uses the data from that file to create another text file in the same directory. That output text file is named "loan.txt". It gives information about the loan including payment amounts for various interest rates and terms of loan and an amortization schedule.

To use a schedule of payments already made, create a text file called "payments.txt" in the same directory" as this program. This file should have the date of payment in the left column followed by one or more spaces and the amount of the payment.
example: 07/01/10 1500.94
Show all the payments that have been made on this loan, one per line.

This program will then create a text file named "balances.txt" in the same directory showing balances remaining after each payment.

Time Card - A program to figure total time worked by times input from a time card. Useful for bookkeepers doing payroll calculations (71k). See Computer Questions page.
Read File - A program to read all ASCII or alpha numeric characters from a binary computer file. Useful to see what's really in some of these files. Output to printer or text file. (71k) See Computer Questions page.
RANDOM - a program to set up and maintain a list of items and when asked pick one at random.
APPT - Appointment program. A calendar program useful for scheduling appointments up to 100 days in advance. Specifically designed to give a full screen page to keep multiple appointment details for each day.
LABELS - A label printing program - set up label size and number across, then type in label to be printed and number to be printed.
PSC - A very specialized program to generate annual reports required by the Public Service Commission for gas companies in Kentucky. The report is generated from their SBAS accounting system and printed in the format required by the PSC.
STATS - Another very specialized program for a hospital lab to input statistics from samples and do a statistical analysis by time period.
CLIENTS - A specialized report for an attorney to keep track of filing dates and other information on clients cases and generate to do lists for the current day, week, or month.
PRNTFILE - A specialized program for a garment factory to take information from a text file of work in progress, print out a weekly report with all columns added, and save the file with the addition done.
---
Jump back to top of document.
---
Personal Programs
SFHR - Social, Family, and Historical Relationships database. A genealogy program and more. See the more complete description here.
I used my Family Tree computer program, SFHR, to create a 39 page book of family trees of Duane Bristow and his ancestors. The file here is only the first several pages of this book the whole book is available as a zipped text file of about 23K.
I also used this program to create a custom family history of myself and my ancestors back to the 17th century.

LIMERICK - returns a random limerick.
NUGGET - returns a random nugget of wisdom.
WORDS - type in letters to unscramble the letters of a 5 to 8 letter word picked from a 30,000 word dictionary. Score based on time, number of tries and word length.
100CARDS - play a game of cards guessing whether the next card from a special deck will be higher or lower than the one before. Double your winnings with each correct guess. Play against any one of several computer generated personalities.
Stud - This is a game in which you play stud poker against up to 8 computer opponents. The game can be configured by means of two configuration files.

The first file, GLOBALxx.std, sets the type of stud poker including number of cards (5 to 9) and whether each card is to be up or down, whether it is to be personal or common, and whether a betting interval will follow.

It also defines the names of the hands and the probability of folding based on card score for fold, keep, or best for pre flop betting by the computer opponents. It also can set a path for the players configuration file and set a test flag for debugging.

The name of the global configuration file can be changed by putting the path to a new configuration file on the command line when invoking the STUD program. In this way Texas Holdem can be changed to seven card stud or five card stud or any other valid possibility.

The second configuration file, specific for each human player by name, is named PLAYER.STD where PLAYER is the name of the player input by the human at the beginning of the program. The default name is PLAYER.

This configuration file keeps the names of the players in the game, their stack size and the number of hands they have won. It keeps count of the number of hands played and sets the maximum number of hands before stack and hand counts are reset.

It defines whether hints to computers opponent's hands are to be given and in how much detail (0, or 4-9), the size of the big blind, and the ante. It also defines by means of three constants the circumstances and probability that a computer opponent will raise or fold.

The screen also shows the number of cards to be dealt for the hand and the maximum hint number for the hand. Before the flop the screen shows a hint number up to the maximum for each computer opponent based on the strength of his hand. After the flop that column shows the total bet by that opponent, which is the amount at risk if he loses the hand.

Stud2 - I wrote the above program to play stud poker variations including Texas Holdem with one player against from 1 to 8 computer opponents. This program included algorithms to deal hands, to evaluate hands and to determine winners.

I realized that these algorithms could also be useful to use the computer to play simulated Holdem games and analyse the results. So I set up a program to do so. I set it to deal about 1,000,000 hands and analyse the results. These could be set for any number of players at the table. I ran the program once each for player numbers from 2 through 9. That meant that the program dealt and analysed 1,000,000 hands eight times.

TUTOR - written to help drill my son on foreign language in high school, but can be used for any kind of drill of terms to be memorized. Put in terms and definitions (ex. english and german equivalents) as you learn them by chapter or other category. The program can then drill you in any of four ways:

Computer gives you term
Computer gives you definition
You give computer term
You give computer definition

Once a large database of terms and definitions is developed this program can be useful in a number of ways.
Shuffle - A program to shuffle the lines in an ASCII text file. (70k) See Computer Questions page.
Binary - A program to help you learn about binary numbers. (61k)
XMASTREE - Christmas Tree - A DOS graphic program of a Christmas Tree with rotating colored ornaments. (81k zipped)
Diamond Mine - See the description of this game here. - (27k) MSDOS exe file.
BMI - Body Mass Index - input your height in feet and inches and learn from the chart whether you are overweight or underweight and what is the ideal weight for your height. (24k)
CLOK - a round analog clock (with hands) on the screen. Ticks each second and chimes on each quarter hour. Sound can be toggled off and on.
PLAY - A program to play several TV and classical music tunes.
SHUFSCR - A program to set up a shuffled list of picture text files from a given subdirectory to set up a script file to be used by a file viewing program for a slide show. This program was necessary to allow a slide show of pictures on the computer in random order.
MURZIMV - A Tradewars type program in which various users maneuver though space and trade or fight.
POPSIM - A Hammurabi type program in which rulers of two planets decide how best to spend their resources to keep their populations stable or increasing, choices include a mix of domestic expenditures plus research, trading, or making war.
FRAC - 5 small programs to make random graphic patterns on the screen. Alien is a picture created from one of these patterns.
CANASTA - A not very good, but interesting Canasta card game program. I think better programs of this type are available on the Internet. Although, I have planned to improve this one, I've not found time yet.
TWDB - Trade Wars Data Base - a program designed to read in the log file from sessions of playing Trade Wars 2002 on BBSes and map the Trade Wars universe. I think Trade Wars has been updated, so this program is probably outdated.
GENES - a simulation of genetic distribution in a population.
LIFEB - an improved simulation of Conway's game of Life. See the description.
FFS - Forest Fire Simulator - a game/simulator which simulates the job of dispatching fire crews to forest fires. This program was originally written on a TRS-80 computer and sold commercially nation wide years ago by the same people, Sublogic, who first published Flight Simulator. The conversion to PC format and upgrading the graphics still needs some work.
TRIG - two programs to show graphs of the trigonometric functions.
DFDS10 & DFES10 - Duane's File Encoding (Decoding) Scheme
Cryptography encoding and decoding programs, version 1.0.
PROB - A study in Probability.
BUGS - A little experiment in graphics. This program allows you to put any 320 X 200 gif file on the screen and then little black bugs slowly eat it away at random. Can be right interesting if you use a scanned picture of a friend (or enemy).
PETALS - A graphics experiment in drawing flower petal designs.
WORDFIND - an experiment in inputting a series of letters and letting the computer find all possible words to be made from those letters. So far only uses a 30,000 word dictionary of 5 to 8 letter words.
DESIGNS - draws graphics designs on the screen
FX - A program to use a text script file to draw graphic designs on the screen in a programmed order.
MASTER - my Mastermind game program. Not as good as some others I have seen since.
LOTTO - Picks LOTTO numbers. Basically a waste of time. I saw so many programs like this being sold for various amounts that I thought I would see how long it would take to write one. It took one to two hours.
MANDEL1 - draws the mandelbrot set. What else?
---
Jump back to top of document.
---
Utilities
NAME - a file rename program that takes as arguments the name of the file to be renamed and the extension to put on the renamed file. Renames the file to a numerical name in the format mmddhhmm.ext. Great to use in batch files to archive log files and other recurring files.
KALSCOP9 - a kaleidoscope screen saver.
SONG - plays a few bars of music of three kinds:

I - initialize
W - Win
L - Lose

Use in batch files.
Taglines - A screen saver program that uses words instead of pictures. On the command line set the name of a text file, the color, and the program speed or just accept the defaults and the program will put quotes, humor, or any other text lines you define on the screen at random locations. Includes almost 500 taglines. (80k zipped)
FIELD - a programming aid written to take a text input file outlining a computer program file structure and set up files and fields as well as do all the basic code writing for file handling in Quick Basic format.
UTILITY - A utility program to store and demonstrate programming subroutines and explore computer use and computer memory.
DATETIME - A program to create a batch file to set variables in the DOS enviroment to date and time parameters according to the command line switches used. The program can set day, month, year, day of week, hour of day, minute of hour, second of minute, random numbers and increment these or compare them to given values. It can format dates and times numerically or by name. To be used in batch files.
PICTURES - A program to read a list of files from a text file and execute a specified program by a shell to DOS with the files listed in the text file as arguments. The files can either be picked in order or at random. The most obvious use of this program is for use in a batch system to show pictures or play sounds from a file list, but it could have other uses.
POINT - A program to read a text file of names of picture graphics files using these files as a menu on the screen and carrying out DOS commands according to the locations of mouse clicks on the pictures. A DOS version of HTML ismap function. A menu system I developed for those who wanted to click on pictures with a mouse instead of read a text menu. The poor man's answer to Windows.
WHICH - A menu system which reads an input text file to set up a menu screen and allow complete control of applications from that menu and other submenus set up the same way or with the companion CHOOSE program. A part of my DOS system which makes windows unnecessary for most users.
CHOOSE - A menu system to read files in a subdirectory and allow point and click actions such as viewing, executing, and deleting. A part of my DOS system which makes windows unnecessary for most users.
PASSWORD - A program to be used in menu systems and batch files to prevent access by unauthorized persons, to log those who do access, and to allow or disallow setting up new users and changing passwords.
---
Jump back to top of document.
---
Here's a new Windows startup screen. Click on this link for a 57k zipped file of a logo.sys for the root directory in your C: or startup drive. First save the logo.sys file already there and replace it with this one. See whether you prefer Bill Gates' clouds or my fractal startup image.

Give your Windows '95/98 desktop a new look!



Clouds.

Check back here often for a new download of wallpaper for Windows '95.
To download a BMP file click on the image above and store the wallpaper in your Windows directory.
(You may need to shift click to get the image to download as a file rather than displaying on your screen.)
On your Windows '95 screen right click on any empty area on the desk top and then choose properties. Click on "background" and then choose "cloud7" as your wallpaper. Be sure the "tile" radio box is clicked.
This wallpaper will work best if you have used the "settings" tab to set your screen to 800 X 600 or larger and to set the number of colors to more than 256. It was designed on a 1024 X 768 windows with 16M colors.
---
---
Jump back to top of document.
---
---
Last revised September 9, 2010.
URL: http://www.kyphilom.com/www/duanecom.html
Go to Top Menu..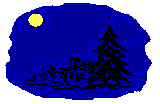 ..of Duane & Eva's Old Kentucky Home Page

Duane Bristow (oldky@kyphilom.com)

All contents copyright (C) 2010, Duane Bristow. All rights reserved.