---
| Overview| Previous Page| -FAMILY- TOUR| Next Page| Life|
---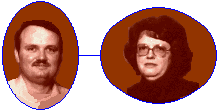 Duane & Eva's Family
---
Duane Bristow and Eva Harlan were born just after the end of the Second World War in a small impoverished county of Southern Kentucky. They married after high school, went off to college and work for fifteen years and moved back to their home area. They have kids and grandkids and live on a farm. Duane is a professional forester and has been a computer programmer and consultant for local small businesses since 1979. You will discover in these pages that he is also an armchair philosopher.
---
We now have a private page for emails, memories, photos, and genealogy for our family members and friends from the past. If you are a descendent of Arthur Harlan and Annie Ewing or of Luke Gilliam Lafever and America Goff or if you worked at the Bert Combs Forestry Building of the Kentucky Division of Forestry between 1968 and 1979 or attended Clinton County High School between 1961 and 1964 or attended George Foster Peabody School of Forestry between 1966 and 1968 or have some other connection with our past please email us to get the URL.
---
Family Taglines - a little family humor
Farm Taglines - a little farm humor
Read some fan mail for this WWW site
Duane and Eva after 30 years - 102k picture
Family Photo Album or Photos page 2 or Photos page 3
Our Home and The holiday season at our house
See Eva's Flowers from outside our house in the summer of 1996.
640 X 1200 jpg image - 232k
See Eva and her sisters from a photo made in January 1999.
1024 X 768 jpg image - 190k
A mystery picture?
More Old Pictures found in old houses, etc.
Our Farm or Farm Photos page 2 - Tobacco or More Farm Photos page 3
Eva's Page and our favorite recipes
Christmas Questionaire
Year by Year since 1991 with the Bristows

Our travels, visitors, and activities
The Thunder Trail - One of our internet friends, an American Indian, made a long journey across the United States in the late summer of 1999. Read about his very interesting journey here and about his effort to help an elder of the Sioux tribe and his family.
Our hobbies and interests
Phone solicitors - Read our thoughts on these people and some of our responses to them.
AT&T teams up with JCPenney to rip off AT&T's credit card customers. - read the story here.
TV and its Influence - join the discussion
---
by Duane Bristow

| Growing Up| Previous Page| -FAMILY- TOUR| Next Page| Reflections|
---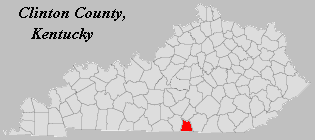 ---
My ancestor, Leven Bristow, migrated to Clinton County from Virginia in 1792 at the age of 15. My great grandfather, Samuel William Bristow, was a rural doctor and community leader in both Clinton and Wayne counties throughout the first half of the twentieth century. My grandmother was widowed and left to raise two children on a farm in Wayne County in 1930 at the beginning of the great depression. My father, after fighting in the Pacific theatre throughout World War II worked in a factory in Indiana for a few years and moved to the family farm in Clinton County in 1950 and lived there until his death in 1975. I own land and a business in the area and have raised my family here. My oldest son graduated from Clinton County High School in 1988 and is a veteran of the Gulf War. My youngest son will graduate from Clinton County High School in 1996. My wife, Eva, is also a native of Clinton County.

Also see the family history of Clawson Bristow and the will of John Bristow.
and some 1930 letters from the Bristows in Texas
and selected Cumberland County Kentucky court records
as well as Notes on the Bristow Family by Andrew M. Bristow
and Notes on the Bristow Family from Ira C. Nickle
and The descendents of Margaret Bristow submitted by Michele Norton
and Genealogy Email received.

I used my Family Tree computer program, SFHR, to create a 39 page book of family trees of Duane Bristow and his ancestors. The file here is only the first several pages of this book the whole book is available as a zipped text file of about 23K.
I also used this program to create a custom family history of myself and my ancestors back to the 17th century.

You may also want to read about:
The Bristows in American Government
The Bristow Coat of Arms
Notes on Bristows and Kentucky - Steamboats on the Cumberland
The Bristow Cemetery at Cartwright in Clinton County Kentucky
The Cowan Cemetery at Cowan in Clinton County Kentucky
Some Reflections on Family by Duane Bristow
Dr. S. W. Bristow - A Country Doctor during the Great Depression
Descendents of Susannah Gabbert and Elijah Bristow
Texas to Kentucky by Covered Wagon in 1921
The Civil War in the West
Murl Conner - A Clinton County War Hero
Early Times in Clinton County - stories from the past
Growing up in Albany, Kentucky in the 1950s - by Duane Bristow
A View from the Outside and Meeto, stories by John Blevins about growing up on Langham Fork in Wayne County, Kentucky in the 1950s.
Most significant events of the last half of the 20th century - join the discussion
---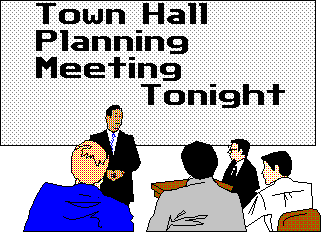 | Law Stories| Previous Page| -FAMILY- TOUR| Next Page| Lake Cumberland|
---

Duane and Eva's Old Kentucky Book Store
We've selected books about Kentucky that we think will appeal to our visitors.

See my idea of plans for development.

South Central Kentucky and North Central Tennessee - on the Web

Read about Industrial and Business Opportunities in Clinton County due to the Empowerment Zone

My Analysis of Education in Rural Kentucky and Education Publications

Judge Lovelace is Trial Judge of the Year

See some humorous Kentucky Legal Opinions
The Value of a Hound
Age and Incapacity
Girl Watching
Marriage to a Jealous Woman
Death and Life
Marriage and Celibacy
---
Jump back to top of document.
---
---
Last revised October 21, 2003.
URL: http://www.kyphilom.com/duane/duanefam.html
Go to Top Menu..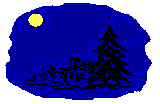 ..of Duane & Eva's Old Kentucky Home Page


Duane Bristow (oldky@kyphilom.com)

Please send comments.
All contents copyright (C) 1995, Duane Bristow. All rights reserved.