---
| Life| Previous Page| FORESTRY TOUR| Next Page| Surf|
---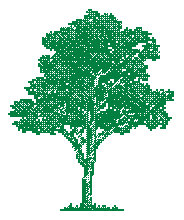 If you are a repeat visitor to our web site, we would appreciate it if you would look at our new feedback page and answer our questionnaire.

Duane and Eva's Old Kentucky Book Store
We've selected books in forestry, ecology, nature and conservation that we think will appeal to our visitors.


*Forestry Taglines - a little forest humor
The Practice of Forestry in the mountains of Kentucky.
Consulting Forester in Kentucky and Tennessee
A sample timber cruise report.
A Timber Sale
The State of Forest Conservation in Kentucky
A Letter to the Courier-Journal Newspaper
Forestry Email received and answers to forestry questions.
Forest Management Workshop Manual
Forest Measurements from a field forester's perspective.
Growing and Harvesting Timber
War of the Minds - Forestry Questions
The College of the Mind
Picture of tree leaves - 70k gif
A series of e-mail messages about Forestry
A Computer Program for Forest Cruise Analysis
A Computer Program for Surveying and Deed Analysis
Splash Dams in Kentucky at the beginning of the 20th Century

---
To see this page full screen without frames Click here.
Agroforestry News Group
State of Kentucky's Forests
Kentucky Wood Products Competitiveness Corporation
USDA Forest Service
Forest Products Laboratory Home Page
Daniel Boone National Forest
Tennessee Forestry Association
Society of American Foresters
American Forest Foundation
forestry.com - the forestry site
Forest mailing list archive
Hutton Loyd Tree Farm
Lilley Cornett Woods
Forests of the South
Identify that Tree - thanks to Kevin
Southern Regional Extension Forestry Home Page
FORS Home Page - Forest Resources Systems Institute
Ben Meadows Company - Seller of Forestry equipment
Forestry Suppliers
Airborne Data Systems - Aerial imaging
Association of Consulting Foresters
VanNatta - Forestry, logging, computer, links in Oregon
Kentucky Logging Railroads - Logging Company Index
The Sawmill - Index
Central Appalachian Sustainable Forestry
Climate Change Tree Atlas of Eastern USA
Forestry Fact Sheet Index
Zimmerman's Forest
FAO - Forestry - State of the World's Forests 1999
State of the World's Forests 1997_--FAO [.pdf, 200p.]
Woodworking at WOODWEB
TreeLink -- The Community Forestry Resource
Amazing Trees
Timber Taxes
California Licensed Foresters Association
WRI Forest Frontiers Initiative
Politics of Forestry
Davies & Company - Consulting Foresters in Massachusetts
---

WWW Virtual Library: Forestry
Forest World
silvicultura - English and Spanish Link List
Steve Shook's Directory of Forest Products, Wood Science, and Marketing
Scott's Botanical Links--Subject Index
Yahoo's Science:Agriculture:Forestry Page.
Forest Net
IRIS Forest Products Industry Directory
Custom Forest Products - Wood and Trade Links
Forest Owner Assistance, from your About.com Guide.
Forestry - Home Page
The AgriSurfer
---
The University of Kentucky School of Forestry
Lees College Campus of Hazard Community College Forest Technology
Forestry @ Univ. of Montana
Daniel B. Warnell School of Forest Resources, University of Georgia
WVU - College of Agriculture and Forestry
Southeastern Illinois College - Forestry
---
The Kentucky Division of Forestry
Kentucky Water Watch Home Page
North Carolina Division of Forest Resources
Iowa Department of Natural Resources Forestry Page
Missouri Department of Conservation - Forestry Page
Ohio Division of Forestry
Florida Division of Forestry
British Columbia Ministry of Forests
Ontario Ministry of Natural Resources
Alabama Forestry Link
Tennessee Division of Forestry Home Page
California Department of Forestry and Fire Protection
---
1988 Kentucky Forest Inventory
1989 Tennessee Forest Inventory
Forest Inventory Definitions of Terms
1997 National Resources Inventory
Southern Research Station - USDA/FS
Forest Mensuration
Frank's Site - Mensuration
Southern Forest Nursery Management Cooperative
Southern Wood Conversion Factors
Forestry 111 - Dendrology
St. Paul Field Office - Forest Resources Management and Forest Health Protection, USDA Forest Service, State and Private Forestry,
Silvics of North America
Stein's Virtual Insectary
Stein's Virtual Herbarium
TreeWeb: The Natural History of Trees
Kentucky Silviculture and Timber Harvesting
Kentucky Forestry Facts Sheets
Flowering Plant Gateway
Flora of North America
Institute of Forest Genetics Dendrome Project
The World of Trees
Appalachian Hardwood Center
AHC: Some Facts About Our Forests
AHC: The Economy of Secondary Wood Products
Questions About Forestry
Best Management Practices-Soil & Water Conservation
Silvics & Silviculture-The Agriculture of Trees
The Clearcutting Controversy -- Myths and Facts
Ohio's Trees Index
The PLANTS National Database Home Page
The Virtual Foliage Home Page!
Shiitake Mushroom Production and Marketing and Sources of Shiitake Spawn
Arboriculture - Trees & Timber
Guidelines for correct tree care
Forestry and Natural Resources Publications (FNR) - Indiana Extension Service Publications
Extension Forestry Bulletins - Michigan State University
Virginia State Documents - Forestry
Working with Wildlife - North Carolina Cooperative Extension Service
Woodland Owner Notes - North Carolina Cooperative Extension Service
Christmas Tree Notes - North Carolina Cooperative Extension Service
Guide to the Trees and Shrubs of Virginia
All trees by species
Gypsy Moth at Virginia Tech
Tree Care - Consumer Information from Arborculturists
Plant Health Care and Pest Management
Michigan State University - Information Access Center (IAC)
Hardwood Market Report
Care and Planting of Ginseng Seed and Roots
Tom Volk's morel page
Commercial Production of Ginseng and Goldenseal
Georgia Forest Landowner's Manual
---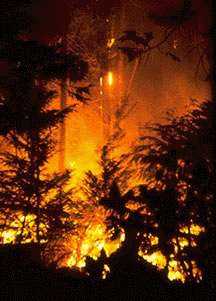 U. S. Wildfire Daily Reports
Wildfire Magazine
The Hot Shot Photo Gallery,
Smokey Bear posters
The Fire and EMS Information Network
Oakland-Berkeley Conflagration
FireNet
Smokey's Revenge
Woods on Fire
Forest Fire Lookouts of Maine
Yellowstone Fires and Yellowstone Update
---
How Long Does it Take to Make the Woods
a poem by Wendell Berry - 166k gif
The Nature Conservancy - Kentucky Chapter
Appalachian Sustainable Forest Center
Kentucky State Nature Preserves Commission
Conservation Education, Education and Conservation Partners For a Brighter Tomorrow
Bernheim Arboretum and Research Forest
A Walk in the Woods
Logging the Virgin Forests of West Virginia
West Virginia Tree Harvest may Exceed Growth
Northeast Georgia Mountains
Potomac Appalachian Trail Club
Appalachian Trail Home Page
Southern Appalachian Biodiversity Project
Forest Service Employees for Environmental Ethics
Biodiversity and Conservation
Kentucky Heartwood
Mountain Forum Home Page
Amazing Environmental Web Directory
EnviroWeb
GAIA Forest Archives
Natural Resources Defense Council
National Audubon Society
National Wildlife Federation
World Wide Fund - or World Wildlife Fund
Worldwatch Institute
Zero Population Growth
The Wilderness Society
American Forests
Handbook for a Better Future
The Warner Creek Fire
Bear Essential # 3
The Forest for the Trees - The state of West Virginia's Forests
Voices of Buffalo Creek - The 1972 West Virginia disaster aftermath
Cherokee Forest Voices
---
I have written and have available for sale a computer program for analysis of data collected in timber cruising. I also expect to make available soon a similar computer program to analyze deeds and output maps and areas of land tracts.

For additional information click on the links below:
---
Jump back to top of document.
---
---
Last revised May 26, 2011.
URL: http://www.kyphilom.com/www/duanefor.html
Go to Top Menu..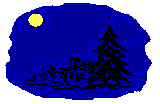 ..of Duane & Eva's Old Kentucky Home Page
Duane Bristow (duane@kyphilom.com)
Please send comments.
All contents copyright (C) 2011, Duane Bristow. All rights reserved.