---
| Previous Page| WELCOME- TOUR| Next Page|
---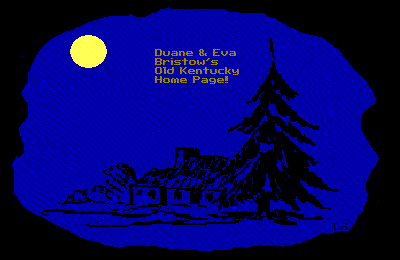 To jump to a particular place, choose a highlighted item below

Return to Welcome Page.
The Welcome Page is the front door to our virtual home. We prefer that all our guests enter there. However, if you came in through the back or one of the side doors, please take a look at our entrance.

What's New.....
.....or subject index
This site is always under construction. It is expected to grow quite large over time. Look here to see what's been added since last you visited us and what's planned for the future.
Read some fan mail for this WWW site - We appreciate comments by our visitors.
See also: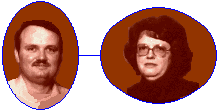 Let's get acquainted with Duane and Eva.
You'll meet our family, find out who we are, what we do, our business, where we came from, our family background, take a look at our home and environment, and the community in which we live.
You'll also learn a few things about using computers and about forests and the practice of forestry.

Let's look at Life with Duane.
We'll take a look at nature, people, recreation and education, and the creative process as Duane sees them. Upside down this may turn the way usually you at life look.

See War of the Minds and Burma Shave Jingles - Internet Contests and Fractals.

A Good Start - a homepage for their browser for my computer customers.

Let's Surf the Net and Keep Current on the Net.
We'll visit some interesting places, do a little shopping, learn a lot, and have fun. We'll look at Duane's Picks - Top 20 Internet Sites picked due to their being unique and/or interesting. There is also a Back Scratch Page where you can list your home page.

Please send comments to: Duane Bristow (oldky@kyphilom.com)
---
.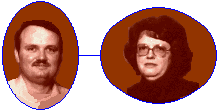 ---
Duane Bristow and Eva Harlan were born just after the end of the Second World War in a small impoverished county of Southern Kentucky. They married after high school, went off to college and work for fifteen years and moved back to their home area. They have kids and grandkids and live on a farm. Duane is a professional forester and has been a computer programmer and consultant for local small businesses since 1979. You will discover in these pages that he is also an armchair philosopher.

You may want to visit a photo gallery of our family pictures or find out about our home and grounds or our farm.

Maybe you'll want to take a look at Duane's resume or learn something about our family history and about the area in which we live.

Eva is a great wife, mother, grandmother, homemaker, and helper to Duane. Maybe you'd like to see some of our favorite recipes and learn more about Eva, or maybe look at some of our favorite poems, music, movies, and art.
or maybe you'd like to help Duane get a handle on a philosophy of life. This includes the College of the Mind with classes and homework assignments on computers, forestry and philosophy. It also includes links on the Internet to Current Issues in the News. You can also find some of Duane's computer creations and writings here.

or find out about our hobbies, interests and activities. They may be things you are interested in too.

If you are interested in forests or the practice of forestry use this link.

On the other hand, if you want to learn more about computers or get some programs for the IBM PC compatible written by Duane or get some ideas for getting the most from home and business computers jump here.
---
Jump back to the top.
---
---
Last revised February 28, 1999.
URL: http://www.kyphilom.com/duane/duaneshp.html
Go to Top Menu..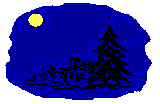 ..of Duane & Eva's Old Kentucky Home Page


Duane Bristow (oldky@kyphilom.com)

Please send comments.
All contents copyright (C) 1995, Duane Bristow. All rights reserved.