---
| Previous Page| HISTORY- TOUR| Next Page|
---
Early Times in Clinton County
---
These excerpts are from the three volume set of books, "Early Times in Clinton County", published by Jack Ferguson of Albany, Kentucky in 1986, 1993 and 2003. These 3 volumes are now available at Ferguson Brothers on Cross Street in Albany, phone (606) 387-5184. Mr. Ferguson began researching the history of Clinton County when he was a teen-ager and carried on this work for over 60 years.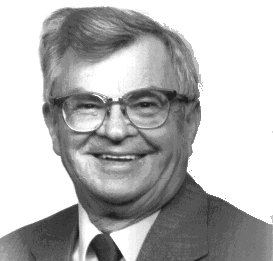 Jack Ferguson (1918-2012)
---
These excerpts are from the book, "Things I Remember About Clinton County", written by Ella Andrew Nunn when she was 92 years of age. The book was published in 1982 and is no longer in print.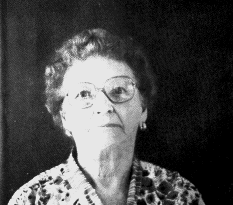 Ella Andrew Nunn at age 93
---
Growing up in Albany, Kentucky in the 1950s - by Duane Bristow and A View from the Outside and Meeto, stories by John Blevins about growing up on Langham Fork in Wayne County, Kentucky in the 1950s.
---
For those of our visitors who have ties to Clinton County, you may not know that the Clinton County Historical Society has published a three volume set of books called "Clinton County - A Pictorial History". These books are collections of old photographs of buildings, people, families, churches, schools, homes, businesses, activities, etc. contributed by the people of Clinton County. I don't know how many of these are still available but you can find out by contacting Attorney, Luther C. Conner, Jr. at 606 387-6021.
---
by Jack Ferguson
ACKNOWLEDGEMENTS

It would be very difficult to express my appreciation to all those who have given me information in the preparation of this book. There have been so many who have been helpful in sharing family information, family Bible records, and the like that it would be impossible to name them all individually; however, I do take this opportunity to express to all those who have shared in one way or another in the gathering of the material for this book my sincerest appreciation. At different points in the book I have indicated my source of information and I hereby express to all those who have not received such credit my sincerest regrets that I was not able to do so in every instance.

The scope of the two present volumes of this book is to trace the history of Clinton county from the earliest times to the year 1900. I believe that the subsequent history of the county from that year to the present would be sufficient to fill another separate volume, and it is my hope that I, or someone more gifted, will some day have the opportunity to bring the county's history up to date.

One of the features of this book is family tables on various families that have figured in the history of the county. I am sorry that space does not permit all of the families of the county to be so treated; but there are other reasons, other than space, for the family names that were chosen. Some of our present families came into the county rather late and therefore may not properly belong to the scope of the present work. Others may not have figured as prominently in the historical affairs of the county. The extent of the family tables has been limited in some respects by the scope of the book. Since it stops off at the year 1900, the family list-wife, sons, and daughters of an individual born before 1900 will be included even though his marriage and the births of his children occurred after that year. A father, born in 1895 for instance, would have his children listed, even though all of them would be born after the cut-off year, while a brother, born in 1901 for instance, would not have his family listed. I know that this is somewhat arbitrary but some degree of arbitrariness is necessary to keep the book within its limits.

A book like this will naturally contain errors; Some such errors are almost unavoidable. Much information is derived from Census records, which are very unreliable as far as dates are concerned. For instance, the year of birth for Calvin H. Dyer appears as 1822 in the 1850 Census; 1817 in the 1860 Census; 1818 in the 1870 Census; 1814 in the 1880 Census; and 1816 in the 1900 Census. Cemetery records are more reliable, but even they sometimes appear in error. Sometimes gravestone inscriptions are almost illegible from weathering and time and it is easy to err in reading them. I have tried to exercise every care to prevent errors but the nature of the source material has sometimes made that very difficult. I would like to extend my thanks to the members of the Clinton County Historical Society who have been very hepful to me, "with especial recognition to Mrs. Eva Conner, Mrs. Nannie Parrigin, and Mrs. Martha Brummett. I would also like to express my appreciation to Mrs. Charlette Koger, of the Clinton County Educational Department for her assistance with early school records. After all the credits for help and assistance have been made, there is one final acknowledgement that I wish to extend. That is to my wife, Clara Koger Ferguson, whose patience and encouragement have been unending, without which I could not have written this book and it is to my wife that I dedicate this work "Early Times in Clinton County."

I.

The pioneer days are gone. No more do the deer, wild and graceful and untamed, come down to the gravelly banks of the little streams to drink or to splash in the clear running water. No more is the early morning quiet broken by the gobbling of the wild turkeys in the aisles of the forest. Where once stretched endless woodlands now are farms and farmland; livestock grazing where once fed deer and elk. The game trails are now winding highways, wide ribbons of concrete or asphalt. Time and chance have relegated those days to the past, almost forgotten.

It is easy to shut out the present and go back in; reverie to those early days, to see the thin wisps of blue smoke rising above the rough log cabins, to follow the settler in his unending struggle to wrest a living from the wilderness, to watch the stump dotted clearings come, one at first, then two or three, then spreading into many. We see again that sturdy old pioneer, as far as we know the first settler in what is now Clinton county, who gave Stocktons Valley its name. We see again the wilderness, where now US Highway 90 comes down into the lowland at Cartwright, into which a young man from Boones Fort, pushing westward, came over a century and a half ago. Albany, with its courthouse tower once a land-mark for miles around, fades away and we see again the apple orchard that long ago covered part of its site. It is easy to imagine that before the apple orchard there were deer trails leading down to the large springs in the cool of tall, spreading oak and beech trees, and to see in imagination the wild game feeding in the bottoms along the creek. Perhaps a dusky Indian, passing quietly through the forest, stopped to quench his thirst, or perhaps that German woodsman and his companions who hunted through Clinton county so long ago, camped at one of these springs. Perhaps some hunter, unknown or forgotten, venturing westward, stopped long enough to admire the scene presented by the rolling lowland and the tranquil Clear Fork, with its willows and canebreaks, and to see ahead in the future the town that would be there. Imagination is prolific and colorful but slowly the past recedes and we are again in the present. All too little of the story of those early days has endured with us. The pioneer is gone, swiftly being forgotten. But his story is an interesting, an engrossing one, the story of our own homes, our own families, and own ancestors.

II.

Clinton county is located in southern Kentucky, adjacent to the Tennessee line. To the east, north, and west lie the Kentucky counties of Wayne, Russell, and Cumberland, and adjoining it on the south is the Tennessee county of Pickett. It is a small but compact unit, comprising only 235 square miles. In regional formation it presents parts of two maturely dissected plateaus. Remnants of the higher, older upland are to be found in Poplar mountain, a spur of the great Cumberland range, which penetrates the county and terminates about two miles west of its center. lt attains a maximum height of 1745 feet. Stocktons valley, made by the curve of Poplar mountain to the west, was the scene of the first white settle_men_tin the county.

Poplar mountain, with the spurs known locally as Sewell, Grider, and Huddleston mountains, and the low ridge bordering the adjoining swamp lands and extending in a westerly direction to Cave Springs schoolhouse and Forest Cottage, mark the major drainage divide of the county. Willis, Salt Lick, Indian, and Hancock creeks and other lesser tributaries flow northward into Cumberland river. Ill Will, Sulphur, Spring, and Lick branch drain in a southerly direction into Wolf river. Albany, the county seat, is located at the source of the Clear Fork creek, a tributary of Spring creek, on the lower regional level. It is a small but prosperous town of over 2,000 population, the business and trading center of an extensive farming area.

Albany is the only incorporated town in the county. However scattered around over the county are several communities or post offices. One of these is Rolan, in the southeast corner of the county, at Beech Bottom church. This post office was named after Rolan Flowers, an early resident of the community. Huntersville, along the state line, was named for the family of that name. Cartwright, near where Governor Preston H. Leslie was born, was named after Dr. Walker F. Cartwright, one of four brothers who all became doctors. He married Mary Hurt, daughter of George W. (Wash) Hurt, who lived northwest of Albany on the farm that later became known as the John Maupin farm. [1]

Seventy Six, near the center of the county, was settled by John W. Semple and was laid off as a town in 1817. Tradition tells us that the town was named from the height of the falls over which Indian creek plunges, but a more authentic record states that it was so named from the station number in the original survey, where the members of the surveying party had built a shop and lodging quarters.[2] This was near the top of the precipice, which measured eighty-three feet in height. The post office at Seventy Six, the first in what is now Clinton county, was opened June 20, 1836, with William F. Ellis as the postmaster. [3]

Desda, in the upper part of the county, was named by Hiram lrwin after his sweetheart. The first post office there was established June 7, 1888, under the name of Ariadne, with David G. Orton as postmaster.

Elliott's Cross Roads, in the eastern part of Clinton, was established as a post office on April 24, 1837, with Ambrose S. Bramlette as postmaster. lt was discontinued in 1840, reestablished in 1850, finally being discontinued in 1856 while Harvey R. Ryan was postmaster. .

Alpha, in the northeastern part of the county, was named after the Alabama born wife of John M. Davis, the first postmaster. lt was established January 28, 1852.

A post office was established on lll Will May 29,1839, with James Smith as postmaster. it was discontinued in 1841, reestablished in 1880, and finally discontinued in 1918.

[1] George Washington Hurt was a grandson of William Hurt, who came from Spartanburg county, North Carolina with his wife Jenny Foster Hurt, in 1813, settling on the Little South Fork of Cumberland river in Wayne county. George W. Hurt married a daughter of Thomas Bristow; the farm on which he later lived was originally the property of his father-in-law. In the 1850 Census Hurt's wife is listed as Malissa; in the Clinton county birth records she appears as Felicia Ann. Two of their children were: Mary Susan (April 28, 1858) who married Dr. Walker F. Cartwright, and Lurissa D. (November 24, 1859).

[2] Wells, "History of Cumberland County."

[3] Ellis was postmaster until October 25, 1836, when James Crouch, Jr. became postmaster. He served until October 27,1857, when Nancy Guthrie became postmistress. The postoffice at Seventy Six was discontinued because of the Civil War, July 31,1863, and reinstated July 20, 1865, with John C. Andrew as postmaster.

Chapter One

CLINTON COUNTY'S EXPLORERS

When the first white men came to Clinton county they found there no human habitations, no signs that it was inhabited by Indians. But in ages past Indians had lived in the county. Occasionally arrow heads and other artifacts are found or turned up in plowing, attesting to the fact that the Red Man once roamed through the county, hunting the game and fighting fierce battles with his brethren foe. In the excavations made for the Wolf Creek Dam, in Russell county just north of Clinton county, evidence was found which indicated that the Cumberland river valley near that site was one of Kentucky's most densely populated areas in prehistoric times. This area undoubtedly embraced much if not all of the present county. Professor William C. Haag, curator of the University of Kentucky Museum of Anthroplogy, supervised the excavations of Indian mounds on the site. His conclusions from a study of the archeological remains were that two different peoples once resided in this area. The first was a group of primitive agriculturists, probably members of the Indian civilization common in the eastern United States from 900 to 1500. They were succeeded by a tribe who migrated from the south, possibly Mexico, and settled on the Cumberland river where they remained until about 1700. This second group belonged to the type of Indian culture encountered by such early explorers as Fernando de Soto, according to Professor Haag. [8]

It was these later people who built "temple mounds," a sort of flat-topped pyramid used as a foundation for community meeting houses. This practice has given this race the name of "Mound-builders."

While at the time of the coming of the first settlers no Indians lived in the county, for quite some time prior bands of Indians had been accustomed to coming into the area to hunt for game. These were the Cherokee Indians from the western part of North Carolina. Bands of these Indians would come down the Cumberland river valley where wild game abounded and hunt for months, possibly years at a time. A permanent camping site was located on Indian creek in this county, which was so named because of the remains found along its course. Good flint was available along this creek for their arrowheads, and on the West Fork of this creek there was an important salt lick where wild game such as buffalo and deer would congregate by the thousands to lick the salty water oozing from the rock wall.[9] There were other salt licks which attracted game. An old deed [10] speaks of such a lick on Smith creek. These salt licks, plus the lush natural forage of the area, made this an attractive feeding ground for wild game, which in turn was the reason it was a popular hunting area for Indian bands.

The power of the Indians had been broken before Clinton county began to be settled and thus the early history of the county is relatively uneventful, without those tales of Indian fighting, of bravery and daring, which makes other early Kentucky history so interesting. This fact, together with the almost total lack of records of our early explorers, make this the least known period in the history of the county.

[8] AP press release, Courier-Journal, January 29, 1949.

[9] Wells, History of Cumberland County, Standard Printing C0,, Louisville, 1947, p. 9.

[10] Cumb. Co. Deed Bk. F, p. 323, deed dated September 27, 1827 from James C. Anderson to Thomas Stockton for 25 acres of a 100 acre tract sold Anderson by Joseph Smith, calling for a line "up the creek to the middle of the lick."

The first white man recorded to have visited or to have seen a portion of the present Clinton county was a Frenchman, a deserter from Marquis de LaSalle's forces, named, Martin Chartier. He married a Shawnee Indian woman andjourneyed this tribe south, reaching the Shawnee settlement at the old French Lick now known as Nashville. Chartier lived three years on the Cumberland, and as early as 1692, he went up the Cumberland to a point below Cumberland Falls, and thence overland through Cumberland Cap into Virginia.[11] By following the river, Chartier had to go around Wells Bottom; we do not know whether he stopped and went ashore at any point in the Bottom but at least he was the first white man to view a portion of the present Clinton county.

In 1761 eighteen men from Halifax and Pittsylvania counties of Virginia came in to the upper Cumberland region to hunt and explore. William Blevins, John Blevins, and William Harrillson hunted along the Wolf and Obey rivers, thus it may be concluded that they hunted over the present Clinton county also.

In 1766 Captain James Smith and his party of three other whites and an eighteen, year old mulatto slave came into southern Kentucky through the Cumberland Gap. When they reached the Cumberland river they floated down its entire length to the Ohio, which means that they also passed the northern tip of the county. Smith's company thus reversed the trip made by Martin Chartier.

In the summer of 1769 a party of hunters from Virginia and North Carolina, under the nominal leadership of a German woodsman named Kasper Mansiker, crossed the mountains to make a long hunt in the western wilderness. One of the party was Uriah Stone, who had been with Captain James Smith. They made their first continued camp at a great flowing spring in Wayne county, about six miles from the present Monticello. These hunters, who became known as the "Long Hunters" because of the length of time they were away from home, were the first white men of whom we have definite record who hunted and explored over the entire region of which Clinton county is now at part. They hunted over Wayne, Clinton, Cumberland, and adjoining counties, going as far out as Green and Hart counties and Dix river.

During this year, three of these hunters were encamped in what is now Stocktons va|ley. They were Mansker, Joseph Drake, and Robert Crockett. They hunted and explored in that valley and along the many creeks that drain the county. Game was plentiful and they had ample opportunity to explore the county. Nature had made this a region of rare beauty. The magnificent forestland that covered the hills and valleys was broken now and then by grassy open spaces or meadows where deer and buffalo grazed peacefully. The little streams that wind their way toward Cumberland river or Wolf river had along their courses great stretches of canebreaks where bear and other game abounded. Undoubtedly these early hunters were greatly impressed by the wild primeval country they found.

After sometime in Stocktons valley the three hunters broke camp and floated down the Wo|f and Obey rivers to what is now Overton county, Tennessee. Here they established another camp and hunted until Crockett was killed by a hostile band of Indians. Then Mansker and Drake, alarmed, returned to Stocktons valley.

The Long Hunters remained in Kentucky for more than two years. At the end of this time the party broke up, some of the hunters returning home, some going north to the Kentucky river country, while some built rafts and loading them with skins and furs floated down the Cumberland to the Ohio, thence to the Mississippi, and on down to New Orleans.

[11] Byrd Douglas, Steamboatin' on the Cumberland, Tennessee Book Co., 1961, prologue xii. Also see Harriet Simpson Arnow -Seedtime on the Cumberland. The McMillan Co., New York, 1960, for fuller, information on Chartier.

Unfortunately we have very little actual evidence of hunters and explorers in the present Clinton county during this period and their presence here is to at great degree inferential. William Wood's case is a notable exception. The situation is markedly different with regard to the neighboring county of Wayne in the east where the presence and dates of some groups of hunters may be ascertained with certainty. It was in Wayne county that the first permanent white dwelling was erected in this section of Kentucky. Sometime in early 1775 Benjamin Price and a small company retraced the Mansker party's path and established a camp in the "Great Meadows," an open grassland near the present Mill Springs. Because in a few years after the opening of the nineteenth century there was considerable litigation involving land grants in this area, requiring the depositions of witnesses, quite a large amount of information has been preserved concerning Price's settlement.[15] One of those who gave their testimony was an erst-while companion of Price-Nathaniel Buchanan [16]- He testified that sometime in 1775, he, Price, and some others launched a canoe into the Cumberland above the mouth of "Meadow creek" - later known as "Lick branch" -- and crossed the river to the south side. Because Price was in charge of the company of hunters the place was ever afterwards known as Price's Landing. An old Indian trace led from the Landing to what later became known as the "Great Meadows" or "Price's Meadows," an open grassy glade or valley free of trees which extended in a northeasterly direction from where Price later established his camp. lnitially the hunters camped in a large salt petre cave near the meadows. Buchanan testified that he marked out a new trace from the salt petre cave to Price's Landing, which was a more direct route, intersecting the old trace some distance above the river cliff. He asserted that his party used the new trace from February until the following July. Apparently they then erected a log house near the meadows -- Buchanan testified that he assisted in building "this cabin" -- apparent|y as far as the records indicate, the first settler's dwelling erected in this part of the Cumberland valley. According to Buchanan, no one else was hunting in "these woods" at that time but later Michael Stoner, a man named Green, and some others came to them at the "Great Meadows" [17].

Several miles upriver from Price's camp a hunter named Gist, possibly Nathaniel, [18] had a hunting camp, called Gist's Station Camp, in Pulaski county on the southern side of the river nearly opposite the mouth of Pitman creek. A trace led from Price's camp to Gist's Station Camp, which was generally used by Buchanon's companions. "It was our crossing place when we came to or returned from Price's Meadows."

John McClure [19] testified that he and some others wanted to trap along the Cumberland in the fall of 1783. They were told that they could finds Price's Landing by the noise made by the fall of the creek near its mouth. They followed Buchanan's trace from the landing to the salt petre cave where they camped about seven or more months.

After a cabin was erected at Price's Station, the camp was enlarged and a blockhouse built. ln 1777 - "the year of the bloody sevens" - when all of Kentucky was aflame with Indian hostilities, only Price's Station, Harrodsburg, and Fort Boonesboro survived.

[15] Wayne County Deed Bk. A, pp. 204-220.

[16] The name is transcribed in the depositions as "Buchhannon."

[17] Price's camp was about seventy or eighty yards from the mouth of the small glade which was called "Price's Meadows."

[18] Nathaniel Gist, by his Indian wife Wurteh, was the father of Sequoyah, the inventor of the Cherokee Indian syllabary.

[19] In the deposition his name is transcribed as "McCluer."

Price, Buchanon, McClure, and the other hunters with them were an insatiable breed whose curiosity about the wilderness around them could not be satisfied with a small area on the Cumberland and it may be accepted that they ranged far out from Price's Station, exploring the virgin wilderness of Wayne and the adjoining counties. An old trail, used by buffalo, as well as Indians, came through the gap in Poplar Mountain where Highway 90 now descends into the lowlands at Cartwright, and provided easy access into the interior of the present county. Although there is no record of their doing so, it may be, accepted without question that they and others, unnamed, hunted and explored over the area of the present Clinton county during this period.

Price and his companions were venturing into Indian country. The Cherokee tribe who had earlier been driven by their Indian neighbors from north of the Ohio, settled in the Great-Smokies and their hunting parties ranged over all of the country south of the Cumberland which they claimed as their own. North ofthe Cumberland their hunting parties, shared the land with the Shawnees. On March 17,1775 Richard Henderson and Nathaniel Hart, as agents for the Transylvania Company, at Sycamore Shoals, near the present Elizabethton, Tennessee, negotiated with the Cherokee chiefs, purchasing all of the land lying north of the Cumberland river to the Ohio. The Cherokees really had no right of possession to this area, but the treaty was important because it delineated the land south of the Cumberland as Cherokee land. The present Clinton county was thus recognized by Henderson and Hart as belonging to the Cherokees.

However tales brought back to Virginia and North Carolina by hunters of the wild virgin wilderness south of the Cumberland proved too enticing to adventurous white men, who tended to view such treaties as of no consequence. By about 1778 Robert Parmley built a log blockhouse on a high point of land on the Little South Fork around which Parmleysville eventually grew up. Surveying parties began to venture into the area to locate military grants; all grants up to 1797 were military. In 1784 Virginia awarded Gen. George Rogers Clark several thousand acres of land in the general area of Price's Station; the first deed recorded in the new county of Wayne in 1801 was from Clark to Jacob Vanhoozer for land from this tract. On May 12, 1788 200 acres of land were marked out for Andrew Tribble in the same area. Michael Stoner testified that he was present when certain trees were marked as the beginning corner for Tribble's tract.[20] In October 1793, Stoner, Robert Todd, Charles Smith, George Turner, William Henderson, and others made a survey of 1800 acres near Price's Meadows. Smith recalled that the survey was for the heirs of Robert Todd, deceased, but later he stated that it might have been for Thomas Young. It was not long before the surveyors were followed by actual settlers. Jonathan and James Ingram came into the present Wayne county in 1796; Cornelius Phillips came in around 1798. By this time the Cherokees had ceded away all of their claims to the area of the present Wayne and Clinton counties. On November 28, 1785 the Cherokees met at Hopewell, South Carolina with American representatives to delineate further the Indian lands. They drew up a new boundary line, the Treaty Line of 1785, which was drawn around the settlement at Nashville and was to proceed northeasterly toward the mouth of the Big South Fork river. It came just south of where Cookeville, Tennessee now stands. From there it angled further to the east, and then northwardly toward the Obeys river. Crossing the Obeys and then the Wolf river, it veered east of Price's Station and Parmleysville, leaving them outside the Indian lands, to bisect the Big South Fork just below the mouth of Cowhorn creek. From there it continued northeasterly until it reached the Cumberland at a spot almost directly opposite the mouth of Rockcastle river. It continued with the Cumberland then until the Wilderness Road was reached. This treaty line left the present Clinton county entirely outside the Indian claims. In October, 1794 the long warfare between Indians and whites was ended when forty Cherokee chiefs signed a final treaty of peace at Tellice Blockhouse. After this the fear of Indian hostilities was no longer a deterrant to white settlers who may have listened with enthusiasm to the glowing stories of hunters and others of the virgin wilderness south of the Cumberland.

[20] Michael Stoner's wife was a daughter of Andrew Tribble (Wayne County Deed Bk. A, pp. 204-221).

When the first land grants were entered for Clinton county lands in 1798 and 1799, many of the county's creeks and other natural features had already been explored and named. Spring creek, the Clear Fork, Poplar Mountain, Indian creek and other places appear on the earliest records. Caney Gap, just north of Albany was so named because of the almost impenetrable thickets of wild cane that grew there. When the first settlers came through the Gap they found the cane brakes so dense that it was difficult to cut trails through them for their wagons and carts. lt was a natural thing that the Gaps was named for this feature. Early settlers gave their names to localities or creeks on which they settled, as in the case of Smith creek and Willis creek. Other geographical features were named from traditional happenings in the pioneer days. Such was the case in the naming of Ill Will creek. According to tradition a band of hunters were encamped on the creek. The majority of the group wanted to return; one lone individual wanted to continue westward hunting and exploring or at least to remain where they were. However he bowed to the desire of the rest of the band but in a spirit of protest he remarked, I'll go back, but with a damn ill will. Such was the traditionary origin of the name, Ill Will.

There are indications that the Ill Will area was not as well explored as early as other parts of the county. Moses Colgan's certificate for 20O acres on September 10, 1798 mistakenly identifies lll Will as "a branch of Spring creek." The same year, John Reneau's settlement on Wolf river was thought to be at the mouth of Ill Will creek. When it was surveyed the next year it was found that he had settled at the mouth of Licks branch instead. This area of the county was broken country, very rough, and the brakes along the creek were very thick and presented as difficulty to foot travel up and down the creek. As a result this area of the county lagged behind other parts of the territory in exploration.

Another physical feature of the county is the high elevation of Poplar Mountain to the east which is now known as "Jenny's Knob." This elevation was so named after Virginia Smith, the wife of Robert Smith; grandson of the pioneer George Smith, who lived at the foot of the mountain.

[21] Jenny Smith was a daughter of Edward Luster, who came to Virginia from Scotland. "History and Genealogy of Helen Huffman Beatty and Alexander Van Beatty" - Oren A. Beatty, 1971.

As far as can be ascertained through the dim mist that surrounds, its early period,,Clinton county's first permanent white settler was Thomas Stockton, Sr., after whom Stocktons valley took its name. Only the barest details concerning this sturdy old pioneer can be ascertained. A Virginian,he probably came to this state through the Cumberland Gap, over the route that Kentucky pioneers made famous. We are told by tradition that he came into the wilderness of early Clinton county around 1791 or 1792.[1] Another traditionary account states that he first settled in or near the Caney Cap, near the late Killis Huddleston farm, where he threw up a crude log hut. According to this account, water was obtained from a Spring which was some distance away. One day while going after water, Mrs. Stockton was confronted by a large black bear, which she frightened away by flapping her apron at it. A further detail in this traditionary account is that the trees in this neighborhood were too large and thick for easy clearing, so Stockton and his family moved to what is now known as Duvall valley. At the extreme lower end of the valley, he built a log house near a spring some distance west of Spring creek. At that time Clinton county was a virgin wilderness. As far as can be determined, settlers had not yet penetrated into the adjoining county of Cumberland; only a very few had ventured into Wayne County.

The location of this first permanent settlement in Clinton county can be definitely established by the record of survey made of it. On August 25, 1798 Stockton was granted a certificate of settlement to 200 acres of land by the Commissioners for Settlement South of Green River, which located his grant on Spring creek, calling for a line "to Whitney's Fork of Spring creek, thence down the creek."[2] Whitney's Fork was an early name for the present Koger creek, which means that Stockton's grant lay above and below the juncture of that stream with Spring creek. Most of his grant lay on the west side of the creek, with a small portion jutting across it, along the north bank of Koger creek. His certificate of settlement states that his "improvement" was on the northeast side of the claim. This suggests that he cleared ground and built a log cabin on the west side of the creek, possibly just a little south of the present Beech Bottom road. His tract included the present site of the Irwin Consolidated School. Stockton made an official entry on this land on October 20, 1799, and it was surveyed on November 6 that year by William Wood.

According to the United States Census of 1790, enumerating the heads of families of 1782 to 1785, Thomas Stockton, Sr. was living in Albenarle county, Virginia, with five children. We do not know the name of his first wife; his second wife was Mary Golden, whom he married October 28, 1775 in.Virginia. She died February 13, 1809 after coming to this county.

[1] The traditionary date of Stockton's settlement in Clinton couhty was given in a letter from Mrs S. A. Davidson, Chanute, Tennessee, to the author.

[2] Whitney's Fork was so named after Samuel Whitney, who had a grant in 1798 on the east side of Spring creek, adjoining Stockton's tract. However, there is no evidence that he was ever an actual settler of the county. By 1799 his 200 acre tract was owned by James Wood.

One of the characteristics of the Kentucky pioneer has always been a desire for the promotion of education and the settlers of Clinton County were no exception. It is instructive to note that the first school house in the county was built before the first church building was erected. This was the Clear Fork school, organized in 1799 by Rev. Isaac Denton, Thomas Stockton, Sr., George Smith, and others. It was built complete in one day from round green logs cut nearby. The seats were split logs, the split sides being turned up, with short saplings inserted in augur holes in the bottom part for legs. A split slab taken through a dressing process with a broad axe, with legs of the same size as those of the seats, served as a writing desk. Patrons of the school united in paying a salary to the teacher, who commonly boarded around about in the neighborhood.

We do not have the name of the first teacher of this pioneer school; however from the records that have come down to us it would seem that the early settlers were not too fortunate in their choice. He was an uncouth Irishman who had drifted on some chance tide to the backwoods. His unfitness for business and his aversion to any kind of labor forced him by necessity to fall back upon some trade such as teaching for a living. Lazy and illiterate, he was in fact too ignorant for even the rough unlettered backwoodsmen around him. He was besides a slave to drink, and often he would gather school but becoming too drunk to teach, would sit or lie in a drunken stupor while the school children had a boisterous holiday around him. One day he stood up before the school and bantered the school children to give him some problem in arithmetic which he could not solve. Young John Smith, whose burning desire for education was rapidly turning to disgust, asked him: "Master, how many grains of corn would it take to make a square foot of mush?" The youngster took a special delight in pestering the would-be educator. One day while he slept in a drunken condition, young John took a shovel full of hot burning embers from the fire and poured them into the large open pocket of the teacher's linsey coat. The rest of the children stood aghast at the deed, then seizing their books they fled to the woods. The schoolteacher slept on until the smoke of his burning coat awoke him. In a rage he reported the matter to John's father, but the settlers had had enough of him; one of them, getting the articles of agreement into his hands the next day, burned it. The school was at an end, having lasted only three weeks. The pseudo-schoolteacher soon left the neighborhood and was seen in Stocktons Valley no more.
---
Jump back to Top of Document
---
The early settlers of the county worked their farms mainly by their own efforts. However some of the first pioneers brought slaves with them when they came here. The 1799, tax list shows eighteen slaves in the area at that time. Capt. Thomas Elliott was the largest slave-owner, having eight slaves to tend his plantation for him. Thomas Stockton, Sr. had four. The balance were owned singly by other settlers around through the territory....

The lot of the slave in Clinton County was by comparison mild. Slaves and owner occupied a closer and more personal relationship than was possible in the traditional South. Lacking, for the most part, were the abuse and cruelty of the system made familiar in "Uncle Tom's Cabin". The slave was fed, clothed, and sheltered in return for his work, which was comparatively easy. He was allowed to join the church. Indeed there were some enlightened men of that period who deplored the existence of the slave system and emancipated their slaves voluntarily. One early document of Cumberland County deals with several slaves, giving the dates when they should become free, ranging for 1790 (then in Virginia) to 1810. The will of John Cowan, filled July 13, 1840, provided for the emancipation of such slaves that he might own at the time of his death.
---
Jump back to Top of Document
---
Most of the pioneer cooking was done on the large open fireplace. An iron hanger was built into the chimney to hang kettles and pots for boiling meats and vegetables. Iron bakers and pans were set directly on the hot coals. Corn bread was baked thus with the griddle set on the hot ashes and sometimes covered with coals. The cooking utensils of the early pioneer were simple and meagre and sometimes handed down from one generation to another as prized possessions. One such keepsake, one which would certainly be very valuable today, was an iron pot which was brought over from England on the Mayflower by the Pilgrims in 1620. The Mayflower carried a cow so a wooden cover was provided for this kettle and it was used as a churn on the voyage to America. When the Pilgrims celebrated their Thanksgiving it was used to help cook the first Thanksgiving dinner in America. According to tradition, the kettle was brought over on the Mayflower by Stephen Hopkins, and remained in the Hopkins family for several generations, being handed down from father to oldest son according to the old English custom. It belonged successively to Stephen Hopkins, Aaron Hopkins, Elijah Hopkins, who brought it to Clinton County, Dennis Hopkins, Elijah H. Hopkins, and John R. Hopkins. The kettle had been used to cook the flesh of such game as bear, deer, and turkey, and after the game disappeared from the county it was used on special occasions when pork or beef was subtituted for wild game. It is said that both Governors Bramlette and Leslie enjoyed food cooked in this old pot.

From an article in the New Era of February 12, 1915, we learn a very interesting tradition concerning this iron kettle. According to the story handed down by the family, at one time the kettle was sold by Aaron Hopkins, when just a small boy. When the purchaser came after it the boy's mother refused to let him have it, saying that it could not be sold and must be kept in the Hopkins family. The man told her he must have the kettle or his money back. The youngster had already spent the money. The purchaser agreed to give the boy's mother eight days to weave eight yards of tow cloth with which she could redeem the pot. This she did, and the utensil remained in the possession of the Hopkins family.

Footnote: This historic kettle was the subject of a signed certificate dated November 26, 1921, by Scott W. Dowell, in which Dowell certified that he had "known John R. Hopkins and....Heard him talk about the pot that was brought from England by the Puritans in the ship Mayflower in 1620". At one time Hopkins kept the pot in the bank at Albany. When he later moved to Texas, he took the historic pot with him.
---
Jump back to Top of Document
---
In a manuscript reminiscensing about her childhood days in Clinton County before the Civil War, Malissa Healen Shelley, daughter of Oliver Hazard Perry Snow, told of the way the children of a family had to work to help make a living for the whole family. Her account of the toil and hardship of pioneer families is extremely interesting.

"We planted cotton. We would pick the cotton from the patch. When we went to school, Saturday was cotton picking day. Each was allotted our rows and in winter heaps of sweet clean cotton was piled down and allotted to each child to pick seeds out and we finished before we could read or do anything".

"Glee and I carded and spun thread before we could band the wheel. Mother would give us our task and we never played or wasted any time until our task was done, that was one/half yard each - enough to weave one/half yard of cloth. This was cotton. Mother wove cotton for dresses, indigo color, underwear, sheets, pillow cases, even feather bed ticking. Shirts for the men folks was all made at home. Mother sent the wool to the carding factory and we spun that to weave our dresses for winter, underskirts, blankets, coverlets. They were all sewn by hand. We made the yarn to knit our stockings and socks. I knit my stockings before I was ten years old. Mother would take off the heel then I would knit the toe. She would take it but I soon got so I could complete the stocking. I wove before I was eleven years old and coverlets when I was fourteen years old".

"We were early risers; would be in the fields to work as soon as it was light. Mother would bring us a lunch at 9 a.m. and a bucket of cold water. I have dropped corn, thinned corn, and hoed corn many a day all day....We worked outside and inside. If it rained and was too wet to work in the field the wheel or the loom was standing ready for application. Very little was bought in the homes - sugar or coffee or salt. I have carried many a pail or maple syrup or water for syrup and even made sugar. It was several years after the war before people could buy even calico for a Sunday dress or anything else. My father was one of the wealthy farmers in Clinton County. People were all in the same boat. I went to the milk gap - as it was called-with mother as soon as I was large enough to milk. Then as soon as Glee could milk she and I did the milking. We children tried to save mother all we could.....Glee and I would go to the well and get water when it took both of us to wind up the water. The well was quite deep".

"Grandpa Snow was a wonderful man. He was sheriff of Clinton County and collected taxes. He walked most of the time. He was sheriff for a number of years. He was well liked and everyone had a good word for him. I remember he was at our home one time. Pa brought several sacks of corn at night to shell to take to the mill. It was shelled and sacked to take to the mill the next day. We ate corn bread twice a day then. The scattering corn was swept up for the chickens. Next morning I was sweeping the room. I got near the fireplace. Grandpa said wait Healen, lets pick up this corn. Don't ever burn anything that anything can eat, that was a lesson I remember. I have always kept this in mind and taught my children this same lesson".

In another passage, she states that her grandfather Snow was a hard-working man. "He would go into the mountains and dig ginseng by day and plow his corn by moonlight".

Footnote: "Glee" was her sister, Glanora Elizabeth Snow, who married William Ford and was the mother of Samuel Clarence Ford, Governor of Montana.
---
Jump back to Top of Document
---
When the call for volunteers went out at the outbreak of the War of 1812, the reponse from the scattered clearings and settlements of Stocktons Valley and the region now known as Clinton County was immediate. These men were for the greater part sons of Virginians or North Carolinians, who had fought the British in the Revolution and they were eager to take up arms for the defense of their country. According to a letter of Governor Preston H. Leslie, the eligible men of the county were organized into militia units that had regular training. In this letter he speaks of "the company, battalion, and regimental musters, kept up and carried out as the law required in April, May, and October; always the drum and fife were an interesting and inspiring gesture. Many of the soldiers of the war, under Washington and Jackson, were always present". William Cross was apparently the militia captain at that time because he led the company from Clinton County. David McNair had a company from the present Cumberland County, while those from Wayne County were led by Micah Taul. These three companies were among seven companies which made up Lieut.-Col. Joshua Barbee's regiment, Kentucky Militia. Cross' company enlisted on August 23, 1812, to serve for six months....

Captain Cross' company left Clinton County on August 25th and arrived at Newport. From Newport they marched to St. Mary's River, where they encamped for some four months. They spent the winter there, suffering greatly from the severity of the winter and the lack of adequate tents and blankets. Cross' application for a pension states that "(the) company was ordered to Cincinnati, where they were discharged" on March 23, 1813. However, another record asserts that the company was discharged at Robert Pogue's in (now) Clinton County.

The same year, in the latter part of July, Kentucky's Governor Isaac Shelby issued a proclamation calling for 2,000 mounted riflemen to meet him at Newport within thirty days. The body was to march to Lake Erie to the assistance of General William H. Harrison, whose army was beset by the British troops commanded by General Proctor and their Indian allies under the great Indian Chief Tecumseh. William Wood raised a company from Clinton County, which served under Micah Taul, who had been promoted to Colonel after reaching headquaters. Wood's company assembled at the home of Robert Pogue on August 22, 1813; they reached Newport and were mustered in on August 31. According to an old record, Capt. Wood commanded Company 53 from "Cumberland County", which consisted of forty seven men, thirty six rank and file and eleven commissioned officers, and which listed "nine rifles"....

On the appointed day, 4,000 men met Governor Shelby at Newport and the Governor took command in person. Crossing the Ohio River at Cincinnati, the Kentuckians reached the shores of Lake Erie just as Commander Oliver H. Perry was landing his prisoners after the Battle of Lake Erie. General Harrison at once crossed over into Canada and fought and won the decisive battle of the Thames, October 5, 1813. The Kentucky troops formed a large percentage of the American forces in this battle, with Wood's company being one of the companies taking part in the engagement. Wood was apparently promoted to Major, serving under Richard M. Johnson; it is said that he was with Johnson when the latter killed the Indian chief Tecumseh.

One of the Clinton County volunteers under Capt. Wood was Alexander Sproul, and was a Revolutionary War veteran; the only other member of the company who had served in the Revolution was his neighbor James Williams. At the Battle of the Thames, Sproul took a scalp from an Indian he killed in the engagement. On the way home, he took seriously ill at a place called Pickaway Plains in Ohio. Major Wood saw that he would not be able to continue the journey so he left him there, detailing his son, Joseph, to remain and attend to him. Sproul realized that he would not recover from his illness, so he sent the Indian scalp home to his family by James Williams. He died shortly afterwards.

Wood's men returned to Clinton County upon the expiration of their enlistment and were discharged at Robert Pogue's house on November 13th.

Wood later commanded another company in the Kentucky Detached Militia, under Lt. Col. Gabriel Slaughter, which took part in the battle of New Orleans, the last battle of the war. He received his appointment on November 10, 1814, to serve for six months. At least two others from Clinton County served in Lt-Col. Slaughter's regiment at this battle - John Wade and James Wood, who were members of Capt. Adam Vickery's company. One account of the battle of New Orleans says: "No troops engaged on the American side did more fatal execution upon the enemy's rank and file than did these Kentucky troops. Every man of the regiment was in rifle range and all did deadly work".
---
Jump back to Top of Document
---
Tradition has preserved an interesting story of Gabriel Maupin's trip to America, which is generally related in any account of the Maupin family. We are told that he was a very religious, devout person. On the trip to America very terrific storm arose which soon caused a leak in the ship. Those aboard remembered that Maupin was a devout Christian and they called on him to pray for Divine intercession to stop the leak and save the ship and those aboard. He offered up a very sincere prayer which apparently had results, because the ship stopped sinking. Upon reaching land it was found that the leak had been caused by a hole in the side of the ship and that a large fish had become stuck in the hole, effectively plugging it.
---
Jump back to Top of Document
---
There is a tragic story of real life connected with Sallie Smith and Lee Clark. Clark, born in Tennessee in September, 1869, was a lumber buyer who came into Duvall Valley buying timber. He met young Eddie Frances Gibbons (November, 1878), daughter of James Marion Gibbons, a shy, brown haired girl of nineteen, and fell in love with her. They were married in 1898. The 1900 Census shows Lee Clark and his young bride boarding at Mary L. James' hotel in Albany. At that time they were childless but Eddie Frances was pregnant and soon after a daughter was born to them, which was named Ruth. Soon afterwards Eddie Frances developed an illness, known in those days as the milk fever. She prevailed upon her husband to take her to the home of her uncle and aunt, Thomas Phillip and Malissa (Gibbons) Smith, in Duvall Valley, where she could be cared for by members of the family. One quiet day in October, 1900, Lee Clark gave his wife a bottle of carbolic acid, which was being kept for disinfectant purposes, thinking that it was the medicine she had been taking. Eddie Frances poured a tablespoon of the contents and swallowed it before she realized the mistake. She died soon afterwards, but before she did she called her husband and her cousin Sallie Smith to her bedside, and exacted from them a promise that when she died they would marry and raise the little baby Ruth. Very shortly after her death, Lee Clark and Sallie Smith were married. They moved to North Carolina where Clark continued in the lumber business, eventually becoming quite wealthy. Sallie Clark was a kind and good woman and she raised the baby Ruth to womanhood with tender and loving care, along with her own son Benton, and Andrew, who was a son of Clark by a previous marriage.
---
Jump back to Top of Document
---
Williams family tradition tells how during the Revolution the two brothers, Hardin and James, were marching side by side when James noticed that Hardin's shirt was soaked with blood in front and great drops were falling from his nose. "Did that bullet hit you?" he asked. Hardin answered "I think it did but it almost missed me." The bullet had taken off the tip of his nose. Years later when his grandchildren asked him, "Grandfather what makes your nose so funny?" he would say, "That is where a bullet almost missed me."
---
Jump back to Top of Document
---
During this early period of settlement, Clinton County was a heavily wooded area. Large trees-oak, ash, elm, maple, poplar, and hickory grew in profusion and their size made clearing the ground difficult. In addition, some areas had dense cane-breaks, such as Caney Gap and along Ill Will and other streams. One of the first tasks of the settler was to clear a a small tract of corn-ground to qualify for his land grant. Later, it was necessary to clear more ground as the need for more crop-land increased. At first, the earlier settlers had to do this alone, but after other settlers moved into the area in greater numbers, cooperation between neighbors made the task much easier. This cooperation was achieved through what was known as "log-rollings". Governor Preston H. Leslie has left us an example of one such "log-rolling", one that ended in tragic results.
"One of the customs that prevailed in those days among the farmers (and there was no other business prosecuted in the county then, except perhaps a 'little store' or two, within a radius of twenty miles) was to have 'log rollings'. The country was new and heavily timbered, and it often happened that a farmer had in the Spring of the year to clear up a great quantity of large timber that had fallen upon his ground during the Fall, Winter, and early Spring - this he could not do himself, and he would ask his neighbors to help him roll together in heaps the logs cut from the fallen trees, so he could burn them and clear the way for plowing. Sometimes, there would be at such gatherings twenty or thirty (and occasionally more) able and skillful men to help. The good wife always found plenty of her willing female neighbors to come in and help her prepare the meals for the 'hands', and some of the best dinners that ever were gotten up in Kentucky were spread out to those crowds of people.

Ezekiel Perdue was a prominent and highly respected farmer, residing upon his farm, which was about eight miles from the present country town (Albany) on the public road leading from Indian Creek over the mountain through the Guinn neighborhood.

On the 6th day of April, 1832 (sixty five years ago now, in a few days) he had a log rolling on his farm; I was there; the crowd of men assembled and were on the ground at an early hour. There, as I recollect it now, about thirty of them - it was spoken of and regarded as a 'heavy rolling'. With the view of getting more work done, the men and boys divided into two companies of about equal numbers. The field was about twenty acres in size. It was a dry, windy, clear day, and a great many standing trees and logs scattered over the field were on fire.

About eleven o'clock, one of the companies called to the other to come where it was to assist in handling a large pile of fallen trees and logs. I was with the company that was called to come and help.

We did go and help until that mass of heavy timber was piled and arranged for burning, and then a portion of the company that I was with, went off to work at a large fallen tree, which was cut up into lengths of fifteen to twenty feet. Just before we got to it, one of the men directed another boy and myself to pick up a large limb that was lying on the ground, and carry it back and put it on the heap we had just left. We did so and were returning to our crowd, and within about twenty feet of the place where they had their spikes under a log and were trying to turn it over, a tree that was burning fell upon them, and killed six, and crippled anothers.

The first notice that we had of the fall, was the cloud of dust that dashed in our faces, and the noise of the fall upon the ground.

We screamed and yelled for help, ran to the men then dead and dying and the body of the tree upon all but one. The other crowd of men and boys were there in a moment, lifted off the great tree from their mangled bodies. The loud lamentations of the crowd were heard at the farm house a few hundred yards away, and in the shortest time the women and children were all there, and oh! such a scene followed:

There laid a dead father and husband in the presence of his family, all frantic with grief, and there were noble young men, whose fathers, mothers, brothers, and sisters were weeping and crying in utter distraction, and the friends of loved ones poured out their sorrows and tears in one common lamentation. The news spread quick and fast all over the country, and before night, there were hundreds of people gathered, all anxious to help and offer a hand in sympathy with the grieving families and friends.

I was then a few days over thirteen years old. The picture of that day, the place, the awful occurrence, the rush of the crowd to get the tree lifted off, the death marked faces of the victims, the cries and galloping on horses, is all as fresh today as then. Three of the men were buried in one grave the next day, there on the farm.

A great multitude of people gathered about the grave, the three coffins containing their treasures were placed upon poles laid across the great pit dug and ready for their reception. Then an aged man named Kelsey stood at the head of the grave pit, with uncovered head, and read that old hymn:

'Hark from the tomb a doleful sound, Mine ears attend the crye; Ye living men come view the ground, Where you must shortly lie', etc. which was sung in solemn tone by the congregation and then the men made public prayer, following which the coffins were carefully lowered with boards, and then the great grave was filled with the fresh earth that had been dug from it".
---
Jump back to Top of Document
---
Not only did the early settlers have to contend with rigorous cold weather, drought, and the like, they faced other problems as well. Disease, epidemics, and other health conditions were a constant concern. In the summer of 1856, an epidemic of flux swept through the county causing many deaths. Flux was the name commonly used at that time for dysentery caused by infected food or polluted drinking water. Jesse and Mariba Ewing lost three children within a week - Pernetta Jane died July 27, Mary Ann Eliza died July 29, and Thomas Wood died August 2nd. They were five, six months, and two respectively. An ailment called fever was very common. A letter written by Reuben Wood to his Uncle Abram in Illinois September 5, 1842, makes reference to this problem. "The relations are generally in good health at this time. Aunt Mary Wood (wife of William Wood) has had a spell of the fever, but is a getting about. There has been a great deal of fever in this place, as many as 35 or 40, but only two fatal. One cousin Nancy Cross and the other Canada K. McComas, he was a tanner and a very stout man, only 7 days ill. Jesse Noland has lost a black girl and his two children been very low for a long time, say 7 to 8 weeks, not able to walk. Dr. Ragland lost a child with the same kind of fever, the doctors are not very successful in managing of it".
---
Jump back to Top of Document
---
I remember well when the circus shows would come to Albany once per year. The one that I remember the most was the Haag circus, it was called Haag's Mighty Show. Weeks before it came to town it would be well advertised. This was the largest circus that ever came through this way. They would travel by foot or wagon until trucks came into use. After it was shown at Burkesville all day then it would come to Albany, pitch their tent and get ready for the show the next day. There were usually two elephants and two camels. The lions, of course, would be in a cage which was on a wagon pulled by four horses, the wagon would have other small ponies and bears. There was always plenty of acrobatic performances, too. The first circus I saw was Haag's in 1907.

A friend of mine, Ronald Gibson, told me once that he had heard that Haag's Circus was coming to Albany from Burkesville, on a certain day. His father told him if he, and his brother, Lee, would work hard during the early part of the morning, they could come and sit on the fence and watch the parade go by. In these days every child had to help with the farm work, especially if it was the last cultivation, so they would be ready to enter school, which began the second Monday in July.
---
Jump back to Top of Document
---
Another kind of entertainment came into Albany in 1912 called the Chautauqua which was composed of a very clean and interesting program. Their agent came into town ahead and made a contract with the business men to guarantee the company three hundred dollars for the five days they would be in town. The three hundred dollars was easily raised and held in trust until the week was over. The Chantauqua was a big success and no one lost any money. The main part of the program would be a four or six act play, as it was called then. There would be an orchestra or string band, singing and readings. Sometimes a good orator would speak on a subject of interest pertaining to that day and time. There would be a program in the afternoons and one in the evenings. Most always there was a magician who performed. When his program was over, one would almost feel like Houdini had been there. I especially remember the one which came in August of 1914. The program seemed to be a better one than I had seen before. One program there were two men and two women from Switzerland, who were yodelers. They said the origin of yodeling came from the mountains of Switzerland from the lonely shepherd boys who watched their flock, day and night. One boy would yodel and another one across on another hill or mountain would yodel back, letting him know he was there. The people applauded them so much they came back on the stage time and again. This was the first yodeling I had ever heard, which was very new in the states.

The first silent movie that came to Clinton County was in 1901. An Indian by the name of Maudekle from Somerset traveled through Wayne County and on down to Clinton County where he had his first show at the Caney Gap school house. My father had heard about the show and told my mother to have an early supper and we would go to see it. The admission price was five cents for children and ten cents for adults. A small phonograph was kept playing, while the show was going on. It really was something for us to see, we had seen what was called a magic lantern or slides, but we thought that this was wonderful. This time being just after the Spanish American War, I remember some songs were sung about Manila Bay, talks about the war and about Cuba. I believe that he went on to Albany with the show. He wore his black hair braided hanging down his back, and looked like a Cherokee Indian.

The first theatre was operated by M.A. (Crow) Brummett for almost six months in 1924. He had a small size screen and he showed silent movies. The second one was operated by a Mr. Mayfield in 1937. This theatre was located where Mrs. Vie Ringley's Beauty Shop is now, but a different building. About this time there was a theatre in what was then the Dan Dabney building. This building was of wood structure and located next door to where the Sheriff's office is now located.

In 1938, W.H. Nunn and Everett Hassler purchased both of the theatres and closed the one in the Dabney building, but continued to operate the one they had purchased from Mayfield.

They operated the theatre for some time and then bought the lot and built the building, where the Department of Human Resources offices are now located. The building was completed in 1939 and it was modern in every respect, having neon lights in front, a balcony in the theatre and comfortable seats. I believe the admission was 11 cents for children and 15 cents for adults. Technicolor was shown in the new theatre and many people had never seen a movie in color before. People came from all over the county to see the movies. Many people came from Pickett County, Tenn., as there was no theatre there. I remember Fate Rich, who lived near Static, would always bring a truck load of people, especially on Saturday nights.
---
Jump back to Top of Document
---
In 1919 the first airplane came to Albany, it circled around over town two or three times and finally landed in a field where the present fairground is located. Of course it was just a large pasture field at that time. The pilot lowered the plane a little too fast, and ran into a fence, crushing one of its wings, this happened about 2 p.m. By three o'clock all of the surrounding schools had dismissed and the teachers brought the pupils to see the plane. No one in Clinton County had seen an airplane except soldiers who had returned from World War I, or others who had been to a large city. Albany was somewhat isolated and all roads leading out from town were dirt, also was forty-six miles from a railroad. Most people did not travel very much or very far then. There was much excitement over the plane crash but no one was hurt. Two women were in the field next to where it landed gathering pumpkins, they had already picked up their pumpkins and started home, when they heard the noise of the plane. They threw their pumpkins down and started running, it was then that they looked up and saw the plane. When they ran into the house, one of the women told her husband there was the strangest thing going through the skies, and that they thought any minute it might fall on them. He explained to them what it was since he had read about them and seen pictures in the paper during the war. "Well," said one of the women. "I never seed such a thing in all my life, and I am sixty years old. I said when I saw it that it looked like an eagle with a bell tied on it, like the one I saw over in Fentress County the other day." Well, anyway the pilot wasn't hurt and he soon got the wing repaired that was damaged and flew away.
---
Jump back to Top of Document
---
by Duane Bristow
| Previous Page| HISTORY- TOUR| Next Page|
---
As a boy growing up on a farm in Clinton County Kentucky in the 1950s and early 1960s I especially remember Saturdays. Families stayed home and did farm work during the week. Kids either went to school, did farm chores, or entertained themselves at home. Unless a piece broke on some item of farm equipment requiring a trip to town for repairs people only went to town on Saturdays. But on Saturday morning about everyone in the county came to town to get groceries, shop, talk to one another, do business and join in the doings. There would be one or two preachers on the town square setting up camp on one side or another of the courthouse singing gospel songs accompanied by an old guitar and yelling about hellfire and damnation. Each preacher would have a small group of people gathered around him or her and others would be sitting on benches on the courthouse yard or on the sidewalks across the street from the courthouse. Old men would sit there whittling, chewing tobacco and spitting on the sidewalk and young mothers would sit nursing a baby while several other kids played at their feet. There would be a crowd in all the stores all day long and cars would be lined up driving around the square.
On Saturday night the boys who were old enough to drive would come to town often with a car load of their younger siblings or neighbors. They would meet their girl friends there or get together with groups of boys they ran around with. They would sit on car hoods around the courthouse or cruise up and down from the courthouse to the stockyards about a mile South of town where they could turn around, drive back and drive around the courthouse once again to see and be seen. It was the adolescent courting ritual.
On Saturdays when my mother got groceries, she would always get a carton of six bottles of Coca Cola and a few candy bars. On Saturday night after supper everyone in the family was allowed their one bottle of pop and one candy bar of the week. In December though there was more candy and fruit and nuts available as Christmas approached. When I was in the eighth grade we got a Philco Television. Before that our entertainment on Saturday nights was usually to sit on the porch and watch the stars come out and listen to the owls and the whippoorwills. Sometimes we would catch lightning bugs. But after the TV came we had certain shows to watch each night and on Saturday night we would have our weekly pop and candy while watching "Gunsmoke". We would eat and drink while Deputy Chester ran stiff legged up the main street of Dodge City and burst into the Longhorn saloon yelling for Mr. Dillon. Marshall Matt Dillon would be sitting there talking to Miss Kitty and Doc.
We had electricity as long as I can remember but I remember we got a phone when I was a freshman in high school. When we were small my sister and I had to carry two and three gallon buckets of water from the spring about 100 yards from the house but, I guess, by the 6th grade we had hot and cold running water to a sink in the kitchen. We never did have a bathroom in the house though as long as I lived there. We always took a sponge bath with washcloths and wash pans on Saturdays whether we thought we needed it or not.
Summers off from school were spent hoeing corn, tobacco, and gardens, hauling hay, wading and swimming in the creek and lying under a shade tree in the yard reading a book about adventures in far away places. I usually spent Sundays in the fall, winter, and spring wandering in the mountains that surrounded the valley containing our farm. I would take a pack of hot dogs, a can of pork and beans, a honey bun and a canteen of water and walk for miles to the top of the mountains to see the scenery or looking for caves to explore or tracking deer and rabbits in the snow. I would go in almost any kind of weather and I would make camp at noon, sometimes under a cliff or beside a big rock, build a little campfire and heat my lunch. I would return home from mid to late afternoon tired but happy.
I attended Cowan School for the first eight years of my education. It was a one room school with all eight grades and usually had a total of 20 to 30 pupils. There were two in my graduating class in the eighth grade. There was no graduation the year before mine because the only pupil in that class got pregnant and dropped out of school before graduation. I walked to school and back each day. I was fortunate in that I lived close enough to the school that I could walk home for lunch and did not have to bring my lunch as did the other kids. When I came home from school in the afternoon tired from a hard day of studying and playing my mother would fix me a bowl of soup beans, a glass of buttermilk and a piece of corn bread which I would crumble into the milk or the beans.
At school the pupils carried in coal for the pot-bellied heating stove which sat in the center of the room and they carried buckets of drinking water from a spring on our farm about a quarter of a mile from the school. The water bucket sat on a table with a dipper and on shelves above it each child had his own drinking cup. The owner's name was on a piece of adhesive tape on the cup.
At Christmas we always got fruit, nuts, chocolate covered cherry candies, any clothing needed and one or two toys. I remember my favorites were science books, a chemistry set, a microscope, an electronic building set, and an archery set. The science books were part of a set of about 24 called All About books. They were written to introduce kids to science. They cost $2.95 each and I hoped to someday get the entire set. I would usually get one or two each Christmas and sometimes an extra one during the year. I finally ended up with twelve or fourteen of them before I got too old for them and went off to college. I remember some of my favorites were "All About Prehistoric Animals", "All About the Sea", "All about Snakes", "All About Radio and Television", and "All About Electricity".
The book "All About Prehistoric Animals" introduced me to Roy Chapman Andrews who was a palentologist with the Museum of Natural History in New York. He was one of my heroes because he discovered Tyrannosaurus Rex. I wrote to him once and received a nice letter in return in which he encouraged me to pursue studies in science. Another of my heroes whom I wrote to and received a return letter from was Jesse Stuart, a Kentucky author, who wrote stories about the land and the life and the kind of people I knew in Kentucky.
We once had a one armed bachelor who lived on our farm and worked for us. His name was Paul Pruitt. He was a great fan of World War II and had a huge collection of books about the war. He read them a lot and he and I would talk about the war when we were working together on the farm. Probably a lot of my interest in history is due to Paul. I don't know what ever happened to him.
My dad paid farm workers $3.00 a day plus their dinner. We would often have two to four farmhands having dinner with us during hay season. My mother would spend all morning in the kitchen cooking a large pot of soup beans and pans of corn bread. With that the table would have fried potatoes, sauerkraut, beet and cucumber pickles, large bowls of home churned butter, pitchers of milk, coffee for those who wanted it and fresh tomatoes and onions sliced. After several helpings everyone would sit on the front porch to cool off and maybe take a ten minute nap before heading back to the fields. Farm hands generally worked from 7 am to 5 pm. Before they arrived and after they left we would do the milking. We milked by hand and usually milked from 2 to 6 cows every day morning and night. When I became old enough for high school the milking became my responsibility. I would get up at 5:00 in the morning. By 5:15 I was way back in the fields getting the cows to the barn. In winter it was still dark then but I could do it by moon and starlight. By 7:00 I would have finished milking and have half an hour to eat breakfast and change clothes before time to catch the school bus. I would do the same thing again after school at about 5:00 in the afternoon.
When I was 16 we rented 20 acres to a group of people to grow a commercial crop of green beans. In July and August they brought in truck loads of workers to pick the beans by hand. There would be 20 or 30 workers in the field picking beans for a day or two each week for about three or four weeks. It was then that I got the highest paying job I had ever had. Those guys paid me 75 cents an hour to load 100 pound bags of green beans on the truck. By working from 7:00 to 5:00 I could make about $7.00 a day. That was big money.
My dad put the first laundromat in Albany and I had a job while I was in high school cleaning the laundromat after school. I would walk from the school to the laundromat each afternoon and sweep, mop, clean washers and dryers, fill candy and cigarette machines, etc. for one to two hours. For this I was paid $1.00 per day plus I got to keep any lost change I found in the washers. Sometimes that would be as much as another dollar.
For a few summers we grew green peppers to sell. After planting and hoeing them for a couple of months they would begin to ripen and be ready to sell in late July or early August. Two days a week we would pick peppers until 4:00 in the afternoon. Then we would take a truck load of peppers to the buying point at Byrdstown Tennessee about ten miles away. There we would have to sit in a long line of trucks with other farmers waiting to unload the peppers. We were paid on the basis of their grade and weight. I looked forward to these trips because we usually had to sit in line past supper time. They had just replaced the 5 cent, 7 oz. bottle of Coca Cola with the big 10 cent, 12 oz. bottle and the smaller Baby Ruth candy bar which sold for a nickle had also been superseded by the ten cent Baby Ruth which, I think, weighed a half pound. If we were late getting home my dad would buy me this huge bottle of Coke and giant candy bar for my supper. I thought that was great.
I was active in the 4-H club from the time I was 8 or 9 until I was about 16. I had a champion holstein cow which I had raised from a calf and which I showed in a number of dairy cattle shows, once winning a district championship. I won a number of projects at 4-H competitions including public speaking, seed identification, etc. I attended 4-H summer camp each summer where I learned swimming, boating, leather work, archery, and folk dancing among other things.
---
Jump back to Top of Document
---
---
Last revised October 17, 2012.
URL: http://www.kyphilom.com/www/early.html
Go to Top Menu..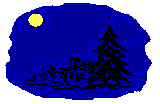 ..of Duane & Eva's Old Kentucky Home Page


Duane Bristow (duane@kyphilom.com)

Please send comments.
All contents copyright (C) 1995, Duane Bristow. All rights reserved.