---
| Previous Page| --LIFE-- TOUR| Next Page|
---
The millennium is ending. So is the century. And I, in passing 50 years, have probably entered the last half of my life. I've now seen half a century. That is sobering. I notice that the news people are now making lists of the most significant events and/or people of the century and/or the millenium. All such lists are, of course, subjective and therefore controversial.

So, to hold up my end of the controversy, I decided to make my own list. But, for me, a century or a millennia is an artificial time period. What is not artificial and does have meaning to me is my own lifetime from about the end of the Second World War to the end of the twentieth century. Although, not as old as my great aunt who was born in 1913, I think I have seen events of immense significance in human history.

I grew up in a rural area of Kentucky in the 1950s. At that time we did not have television or telephones and had just gotten electricity. There was no Internet or computers or space travel or supersonic plane or microwave or VCR or, at our house, indoor plumbing. There was no tupperware or wet wipes or pampers or TV dinners or McDonalds. In spite of what today's young people may think though, it was possible to survive and grow and thrive. We ate lots of soup beans and cornbread and garden vegetables and chicken and beef and pork and drank milk and buttermilk straight from the cow in the barn.

Here then are a few of my ideas. As with everything else on this internet site you are encouraged to send me by email your thoughts on this subject and, if they are substantive and well presented, I will make them available here.
Technology

Transistors and Computers - They led to so many revolutionary developments in electronics.
Air conditioning and refrigeration - increased work productivity and variety in diet.
Farm tractors and rural electrification - bought the benefits of city life to the farm and increased farm productivity.
Robotics - increased efficiency in manufacturing.
Space exploration - Sputnik, Mir, Neil Armstrong on the moon, the Hubble Space Telescope, the space shuttle, long range craft exploring our planetary system and sending back data.
Nuclear energy - The promise of unlimited energy damped by environmental concerns.

Psychology and Social Science

Developments in mental health care, not just for the mentally ill, but counseling for everyday stress for many.
Childhood protection from disease and abuse and hunger.
Education more available for more people in much of the world.
The aging of the world's population - longevity causing many changes in society.
Population growth in the world causing increasing pressures on the environment and on the social structure due to overcrowding.

Politics

Wars in Vietnam and Afghanistan showing the limits of superpowers.
The civil rights struggle in South Africa
The demise of the USSR.
Civil Rights and individual freedom - not race relations as such but the idea that those in power have an obligation to respect the rights of and lend a helping hand to the unempowered.
The environmental movement - Rachel Carson's "Silent Spring" and many others.
The establishment of the Peoples Republic of China by Mao Tse-tung.
The establishment of the state of Israel and its impact on the history of the middle east.
The prevention of nuclear war for over 50 years.
The establishment of the United Nations.
Genocide in Cambodia and Rwanda and Bosnia and Kosovo and in other places.
The Peace Corps and other methods of disseminating technology and democracy and empowerment of the impoverished.
The use of Terrorism as a political tool.

Economics

The Marshall Plan rebuilding Europe after WWII.
The economic development of Japan, China and Asia
The establishment and use of the World Bank and IMF to stabilize the world economy.
The rise of the service economy, replacing the agricultural and the industrial economy.
Increasing value of information technology leading to new economic models.
Credit cards made significant changes in the use and views of money for better or worse.
Fast food freeing millions of hours previously used in food preparation.
Environmental pollution - land mines, pollution of seas, air, water, soil erosion, forest destruction, urban sprawl.

Communications

Telephone systems and the Internet making this a truly global community.
Communications satellites - ditto
Television - bringing the world into the living room.
Video and audio technology developments - VCRs, audio tapes, CD, digital recording

Transportation

Air Mail
UPS, Fedex, Overnight delivery
Interstate Highway system

Medicine and biology

DNA structure discovered
Human genome project and genetic engineering of plants and animals
Biotechnology
Birth control technology and use.
The spread of Aids
Polio and Smallpox defeated - worldwide immunization programs.
Control of tooth decay.
Developments in medical techology including nuclear medicine, MRI, etc.

Mathematics

Physics and Chemistry

Relativity and quantum physics and astrophysics leading to a new consciousness of the nature of our universe.
---
Comments received from our visitors
Sender: Deaconj43@aol.com

my family is from Kentucky, and i think you have done a great job with this webb page. the invention of the VCR has alimited the excuse for people to say home from church, to watch a tv show or movie, or a ball game, they can just record it now and go to church, and watch it when they get home, just once less excuse, of course now they will come up with new ones.
---
Sender: Kid Kabbo

a.. Genocide in Cambodia and Rwanda and Bosnia and Kosovo.

I am enjoying your site, however, why no mention of the Holocaust when you list genocide? Wasn't the systematic and deliberate murder of six million Jews as a ends unto itself by a technologically sophisticated and effectively organized society worthy of at least a mention? I am sure you have a reason, just curious.

Reply from Duane:

Actually the Holocaust would have been worth much more than just a mention if I hadn't defined the page in the first two paragraphs as the most significant events of my lifetime which was defined as the last 50 years.
---
---
Last revised August 17, 2002.
URL: http://www.kyphilom.com/duane/events.html
Go to Top Menu..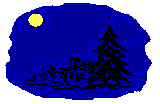 ..of Duane & Eva's Old Kentucky Home Page
Duane Bristow (oldky@kyphilom.com)
Please send comments.
All contents copyright (C) 1998, Duane Bristow. All rights reserved.