---
| Previous Page| COMMUNITY TOUR| Next Page|
---
Clinton County Kentucky
Empowerment Zone
Recently Clinton County Kentucky (county seat, Albany) and the portion of Wayne County Kentucky (county seat, Monticello) adjoining Lake Cumberland on the southern side have been included in one of only three federally funded Rural Empowerment Zones in the nation. This means that over 100 million dollars of federal money will be available as grants and matching funds for economic development in these counties and nearby Jackson county over the next ten years. It also means that developers and employers who invest in the area will be eligible for additional tax credits and preferential treatment from federal agencies during that time period. Low or no interest loans for approved projects will be available from the Empowerment Zone grants. A building and development boom began in Clinton and Wayne Counties in late 1994. Two shopping centers, a charcoal plant, a cooperage plant, and a new industrial site are either in operation now or under development near Albany. Highway 127, a major North-South route through Clinton County is scheduled for a major upgrade with a bypass around Albany in the near future. There is also a proposal to build a new Interstate Highway from Interstate 40 at Cookeville, Tennessee to connect with Interstate 75 at Mount Vernon, Kentucky. If this comes to pass the new interstate will pass through both Clinton and Wayne counties.

In Clinton County recently an Industrial Authority has been created to make an industrial park available to interested industries and plans are being made for expanded water plant capacity, sewer lines, rural fire departments, community beautification projects and an airport to attract industry. Library expansion and an amphitheater are planned. I understand that up to $3,000 in tax credits per employee hired from the area per year for ten years may be available for any employer locating in the area. This essentially means that the federal government would be picking up that part of each employee's pay. Also many other financial incentives such as government loans may be available from the federal government in addition to any incentives that could be negotiated with the local and state government.

This can be a tremendous opportunity for businesses looking for a place to locate within the next one to five years. Those that locate in the area first will get the maximum advantage of the tax credits.
---
Read about the Kentucky Highlands Empowerment Zone
Clinton County Empowerment Zone
The Neighborhood Works - Magazine article on Empowerment Zone
Community Program has problems
City of Albany, Kentucky, Draft Environmental Impact Statement
Empowerment Zones - Series of newspaper articles from the Lexington-Herald
---
Jump back to Top of Document
---
---
Last revised September 27, 1998.
URL: http://www.kyphilom.com/duane/ez.html
Go to Top Menu..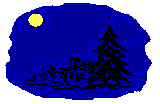 ..of Duane & Eva's Old Kentucky Home Page


Duane Bristow (oldky@kyphilom.com)

Please send comments.
All contents copyright (C) 1995, Duane Bristow. All rights reserved.