---
| Previous Page| --FARM-- TOUR| Next Page|
---
Some cattle on the farm



grazing on early spring pasture.
---
The lane to the barn.



the barn sits on a hill top.
---
A field in the hollow below Sewell mountain.



and the barn below the mountain.
---
Our farm is at the head of this valley.



A scenic tree on the farm.
---
Into the bottomland pasture..../Some of our farm machinery


---
Buying and selling cattle in southern Kentucky near Tennessee
A description of the farm and more farm pictures.
A description of tobacco in Kentucky and more farm pictures.
---
---
Last revised October 21, 2003.
URL: http://www.kyphilom.com/duane/farm3.html
Go to Top Menu..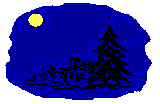 ..of Duane & Eva's Old Kentucky Home Page

Duane Bristow (oldky@kyphilom.com)

All contents copyright (C) 1995, Duane Bristow. All rights reserved.