---
Present Forest Situation
Click here for a form to send us your comments.
---
Return to Forestry Mail main page
---
From:
Anne Lurie
Hi, Duane!
I thought you might find interesting the following article on the Asian Long-horned Beetle vis-a-vis maple trees in Vermont; source: The Burlington (VT) Free Press, 9/26/96. This might be relevant to your forestry section.
"Reports of an Asian beetle devouring maple trees in Brooklyn are being watched closely by foresters, entomologiest, and maple sugar makers in Vermont.
The potentially devastating Asian long-horned beetle, never before reported in the US, appears to be confined to about a square-mile section of Brooklyn known as Greenpoint, and to the property of a tree service company in Amityville on Long Island.
If it were to spread, however, nowhere would it pose a more serious threat than Vermont. Almost three-quarters of the hardwoods in the state are sugar and red maples, said Jim Tessmann, Franklin and Grand Isle county forester.
Maples make up about 58 percent of all the trees in this state, which is 80 percent wooded. 'You can imagine what this could do to Vermont,' Tessmann said.

[sidebar]

1983 inventory of Vermont trees at least 5 inches in diameter

Type                    Number                                        
                                                                               
Sugar maple         124,318,000               20%                     
Red maple            63,877,000               10%                     
Red spruce           54,041,000                9%                     
Hemlock              53,361,000                8%                     
Paper birch          51,556,000                8%                     
Balsam fir           51,257,000                8%                     
Yellow birch         45,276,000                7%                     

Maple Syrup crop

Year        Value of production     Gallons                                    
produced                                            
                                                    
1994        $10,397,000             435,000                                  
1995         10,147,000             365,000                                  
1996         12,375,000             550,000                                  

----------------

Ed Curlett, spokesman for USDA, said beetle probably arrived in New York as long as five to 10 years ago aboard shipment from southern China. The beetle is native there; it also is found in Japan and Korea. It apparently arrived in Amityville with insect-ravaged trees the tree service company had removed from Brooklyn.
The inch-long, black-and-white beetle drills a small hole in the bark of the tree to lay its eggs. The larvae make their way deep into the tree's heartwood where they dine until they develop into adult beetles. They then drill their way out, leaving gaping exit wounds as large as an index finger.
The former owner of Dakin Farm [mail order marketer] was quoted as saying, 'At a minimum, I put the value of the maple industry at $50 million a year. But, I've heard other people say it's closer to $100 million.'
The USDA assembled a 'new pest advisory group' that will recommend by next week how to deal with the beetle."
Anne Lurie
St. George, Vermont
---
From:
Anne Lurie
Hi!
I thought of you when I saw an article in Sunday's Burlington (VT) Free Press about Chestnut Blight. The article begins by saying that chestnut trees were once 1/4 of the trees in the eastern forests.
The American Chestnut Foundation is based in Bennington, VT. With an office staff of 2 and a research farm in Meadowview, VA, they are trying to breed a blight-resistant tree, using genes from Chinese trees. The trees to be released within the next 10 years will be only 1/16th Chinese chestnut; the project will continue for 30-50 years. The foundation actually has 2 farms with more than 5,500 trees at various stages of growth.
A Vermont county forester is quoted as saying that he knows of only 3 mature trees in the 340,000 acres that he has covered for 12 years.
The chief of forest protection for Vermont, Brent Teillon, said he hoped the experience with chestnuts and elms would serve as a warning. He is watching butternut trees, which are threatened by a canker disease; butternuts are 1% of the forest (I'm not sure if this refers to US or Vermont). He commented that Vermont has a preponderance of sugar and red maple, and that he'd like to see more butternuts, elms, and chestnuts to "keep that biodiversity in play." (BTW, maples are *very* important to Vermont, which is, I think, the third largest maple-producing state, and politics would probably come into the picture if Vermonters perceived *any* threat to our maples. And then, of course, there's leaf season featuring those glorious maples!)
Leaf season has just started; it usually runs from 9/20 to 10/10 or thereabouts. We should have a good season because of a rainy spring, I think. Because of the topography, it's possible to round a bend and be absolutely stunned by a single, full-color tree against the deep blue sky, after hundreds of green ones.
I just heard the weather forecast for 35-40 degrees tonight, guess I'll bring in more tomatoes and round up dry kindling for the woodstove.
---
From:
Anne Lurie
Hi, Duane!
I thought you might be interested in the results of Castleton State College's biology professor Jeffrey Freeman's search for Vermont's largest trees (among the estimated 17.9 billion? [17.9 million?] in the state). 80% of the state is forest.
Eastern Cottonwood, 19' 11" circ., 120' tall (state's largest tree)
Sugar Maple, 16' 11" circ., 80' tall
White Fir, 8' 3" circ., 78' tall
Hackberry, 11' circ., 75' tall
Ohio Buckeye, 6' 5" circ., 52' tall (Buckeye & Horse Chestnut not far from me)
Horse Chestnut, 8' 8" circ., 71' tall
Jack Pine, 3' 5" circ., 72' tall
Thorn Apple, 3' 5" circ., 28' tall
Round-leaved Shad Bush, 4' 6" circ., 34' tall ("nation's largest")
As far as I know, these measurements are dbh (?) because the instructions for measuring specify taking the circumference 4 1/2' off the ground.
Vermonters respect their trees. When a state road was reconstructed years ago, planners moved it to create a greater distance between the road and the nation's second-largest European larch, according to Prof. Freeman.
This was front-page news, BTW, in the 1/22/97 Burlington Free Press (okay, there's not a lot going on in Vermont!)
Anne Lurie
St. George, Vermont
Reply from Duane:
Anne,
Thanks for the stats. I'll put them on the forestry email page with the other info you sent me. In the last week I have gotten email from people I worked with in Forestry in the 70s and, for the most part, have been out of touch with since. This Internet thing gets more and more interesting. Always look forward to checking the email. Never know what it will bring. For instance I really didn't expect to get an update on the largest trees in Vermont tonight, but I'm glad I did.
The American Forestry Association sponsors a state and nationwide big tree contest to find the biggest trees of each species in each state. Here in Kentucky the state Division of Forestry certifies big trees for them. When I tried to talk the Director of the Division into putting up a web site, I told him that the big tree list would be one of the things people would like to see there. He has never seen the need for a web site yet though. I expect someone will drag the Division onto the web before long.
When I worked for the Division I remember measuring the state's biggest yellow poplar and the biggest Ohio buckeye and perhaps the biggest hemlock. To measure the Yellow Poplar we drove a jeep two or three miles out a ridge in a national forest wildlife area, parked the jeep on top of a cliff so narrow that when we opened both front doors of the jeep the ends of each door were hanging out in space over a cliff about 50 feet high. We then descended the cliff by climbing from the cliff top into the top of a hemlock tree and then climbed down the hemlock to the bottom of the cliff. The cliff was impassable by vehicle for a distance of five miles. That's the reason the big tree was there. No one had ever figured out a way to log that area. I remember that there was snow on the ground that day and we got under an overhang of the cliff and built a fire to heat our lunches. The cliff had signs of indians camping under that same overhang and I was told that the Cherokees from North Carolina made a pilgrimage on foot back to that area each year in the fall to visit their ancestral burial grounds.
---
From:
Jim Ellington
I would like to provide what information I have concerning the worlds first tree farm and the man that started it.
His name was James Fowler and he started the tree farm outside of a little town called Soperton, Ga. (Treutlen County) USA. He purchased the majority of the land during the 20's and started planting pine trees by hand. All in all he planted around 7 million pine trees during his lifetime. These trees were evenly spaced and laid out in rows. When he started planting these trees everyone said he was crazy because he was turning good, producing farm land into tree growing acreage which they figured would never return any profits. In addition to starting the first tree farm, the first newsprint that was made from the pine tree was utilized in the Soperton Paper (1933) and came from trees that Dr. Charles Herty got from Mr. Fowler. A copy of this paper is in the Smithsonian Inst. in Washington. Now the biggest crop in Georgia is the pine tree and Mr. Fowler's legacy lives on in the community of Soperton with the annual "Million Pine Tree Arts and Crafts" festival which is held every fall. This festival draws crowds from miles around.
You can find more information concerning the worlds first tree farm at the Million Pine Tree City's welcome center which is located right off of Interstate 16 at the Soperton exit. It is a pretty neat place located in an old farm house that was moved to its present location some years ago.
The tree farm is still pretty intact and continues to be utilized for growing pine trees to this day.
---
From:
Paul Clements
Keep up the good work Duane.
You should check out Ballot Measure 64, currently on the ballot for the November General election in the State of Oregon.
The proponents are OLIFE (Oregonians for Labor Intensive Forest Economics).
The opponents are about every industrial forestry interest, otherwise; see them at Healthy Forests Alliance.
Read all about it; the initiative process enables those who collect enough voter's signatures to get an issue on the ballot without introduction before a legislative body.
---
Jump back to top of document.
Back to forestry mail page.
Back to Forestry Page.
---
---
Last revised October 9, 1998.
URL: http://www.kyphilom.com/duane/formail4.html
Go to Top Menu..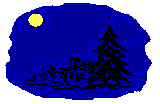 ..of Duane & Eva's Old Kentucky Home Page


Duane Bristow (oldky@kyphilom.com)

Please send comments.
All contents copyright (C) 1996, Duane Bristow. All rights reserved.