---
Farm Taglines

A farmer is always going to be rich next year.
An agronomist is a farmer with a Ph.D.
Antenna farms benefit from propagation.
Can't expect to keep them on the farm after they've seen Paris.
Celery farmers play the stalk market.
FARMERS do it all over the countryside
FARMERS do it in the dirt
FARMERS do it on a corn field
FARMERS plant it deep
FARMERS spread it around.
Farmers grow magnets in magnetic fields ...
Farmhands Feel Better
Hmmmmm, the fence must still be down over at the funny farm.
If your cow, doesn't give milk dairy farming just isn't for you!
In Farmer MacGregor's Garden: Peter Abbott
Midwest farmers are just plain folks.
Oxymoron: Fish Farm.
Parsley farmers: can the IRS garnishee their wages?
Sailors curse the rain that farmers prayed for in vain.
Shoes For Farm And Ranch: Claude Hopper
State Farm?  Guard dogs?
Suitable for Farm Animals & Household Appliances.
You may be a redneck if you use a farm tractor to mow your yard.
You may be a redneck if your mailbox is in the shape of any farm animal.

---
---
Last revised April 19, 1996.
URL: http://www.webcom.com/duane/frmtags.html
Go to Top Menu..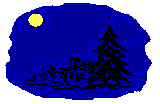 ..of Duane & Eva's Old Kentucky Home Page


Duane Bristow (72711.1414@compuserve.com)

Please send comments.
All contents copyright (C) 1996, Duane Bristow. All rights reserved.