---
Your Presence on the Internet
by Duane Bristow
August 5, 1996
What is the Internet?

The Internet is the largest, most democratic, and most widespread publishing medium ever known. About 50 million people from all over the world have access to it and everyone can publish on it if they desire. The number of people with access is doubling about every six to eight months or so.

What is the purpose of the Internet?

Because of its nature, the purpose of the Internet is to provide a widespread and cheap method of distributing information, and communication among people.

What are the numbers?

How many people have access?

Nobody knows, probably about 50 million with many more projected in the future. Probably within five years 50% to 75% of the people in the United States will have access and maybe 15% to 25% of the people in the world.

How many people actually use it regularly?

Maybe 16 million but the percentage of those who have access actually using it will increase greatly.

How much information is out there?

It has been estimated that there are 50 to 80 million pages with maybe 60,000 being added per day.

Can I have a site on the Internet?

Sure. Anybody can. It's simple to have a site on the Internet. What's not simple is to accomplish anything worthwhile with that site. Although many high school kids and even grade schoolers can develop an Internet site and many companies sell that service, very few seem to have any conception of how to use the nature of the Internet to get worthwhile results.

Should I have a site on the Internet?

Yes, if you first understand what you are trying to accomplish, what it is likely to cost you, and what results you can expect. Be aware though that because it is such a new medium; the World Wide Web has only existed since 1993; nobody really knows what to expect in the future. This is one reason that it is important to get a site on the Internet early. For your site to be successful you must have time to get a feel for your particular audience, how to develop your site to attract them, and how to publicize your site to reach them. Also it takes time to get the links and develop the contacts in this Brave New World so that you can accomplish something.

How should I approach it?

Write a realistic statement of objectives.
Be sure your site is set up and administered by someone who knows the nature of the Internet and not just the technical details of how to get you on it.
Be sure you or your web master is willing to spend a lot of time maintaining the site. To simply put up a few static pages of information and leave them on the Internet is unlikely to accomplish any objective unless your information is the greatest thing since sliced bread.
Basic rules of developing and maintaining an Internet site:

Keep it simple. Remember, your objective is to distribute information. The information should be available as text supplemented and enhanced by pictures. Remember, part of your potential audience has a text only browser and it would be kind of dumb to exclude a whole segment of your audience. Also remember that many people have slow Internet connections so lots of pictures or fancy multimedia effects will only frustrate them and make them go elsewhere. You know, yours is not the only site out there and if they lose interest it only takes the click of a mouse button and you've lost them.
Start with a relatively fast loading front page that gives the visitor a sense of the purpose of the site and what he can expect to find there. It should get his attention and give him an idea of the value of the site to him. The site must have value, either in interesting information, entertainment, or business. It must give him something he wants free of charge. If not, why should he stay around?
The site must be easy to understand and navigate. It should have a text navigation bar on every page and, if it is a large site, it should have an index. Other things to consider are site maps and tours.
The site must be dynamic. It should have current information updated regularly. It should encourage interaction with the webmaster usually by email or on screen forms. Any email or form information received must get a response within 24 to 48 hours. Assuming that one objective of the site is to encourage repeat visits, you must realize that a stale site simply won't do that.
The site must be publicized. Be sure you or your web master is willing to spend time effectively promoting your site on the Internet itself by submissions to search engines and newsgroups and by developing links and on-line publicity.
The site should be located on a server with high speed internet access and high quality equipment able to handle large volumes of data and traffic. A company dedicated to being a presence provider rather than also an access provider is preferred.

What will it cost?

The Discovery Channel spent about $10 million on their site.

Time-Warner spent about $50 million.

I estimate your site will cost about $500 to $1,000 to develop. Your site will cost about $150 per month for Internet space and a minimum amount of maintenance. Monthly maintenance costs will vary depending on how your site is set up.

What results can I expect?

I don't know. In one year my site went from zero visits per day to 100 to 300 visitors per day with each visitor looking at an average of 2 pages.

Number of hits the first year - about 150,000.
Number of visitors the first year - about 30,000.
Number who read more than one page - about 10,000
Number who read more than two pages - about 5,000.
Number who sent me email - about 300 to 500.
Number who come back often - about 200 to 300.
Number of new friends and acquaintances - about 60.
Number of business leads obtained - maybe 10.
Amount of awareness of me and my business and my life - lots.

As for business leads, it must be remembered that the nature of my business requires that people who do business with me live in southern Kentucky or northern Tennessee. Almost no one in that area had access to the Internet during most of that first year. Even now there are probably not over 3 to 6 people in Clinton County who use it regularly. That should change dramatically during the next one to two years.
---
---
Last revised August 5, 1996.
URL: http://www.kyphilom.com/duane/inet.html
Go to Top Menu..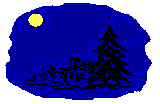 ..of Duane & Eva's Old Kentucky Home Page


Duane Bristow (72711.1414@compuserve.com)

Please send comments.
All contents copyright (C) 1995, Duane Bristow. All rights reserved.