---
Colors
Here is a challenge to your strategic skills. The game is very easy to play -- you move coloured chips trying to line them up to 5 and more of the same kind. Such chains disappear leaving you some more life space. After you do the move, computer puts 3 more chips to the random locations on the board. You can move chips only on fields that have a clear path between, so no skips, even diagonal moves.

Every move gives you a little score. Every row of 5 or more gives you more points, the longer the chain the bigger is the prize, and it's size grows very fast. Moreover, you get extra moves for chains longer than 5, and again, the amount of extra moves rises fast with the length of the chain.

Extra moves mean that you can move some chips without getting 3 more every time. If you don't need them, or just have nothing to do -- press skip, and you will have a GREAT bonus for every move you gave up.

HINT! If you are losing... Don't just press restart, skip the rest of your moves until there is no free place on the board -- this way you'll get all you can from the situation.

I'm still working on this project so there may be problems. Moreover, I can't test it on all platforms, so mail me at sergeych@earthling.net. or visit my Colors 2.3 Home Page.
---
---
Last revised January 19, 1998.
URL: http://www.webcom.com/duane/java/colors/colors.html
Go to Top Menu..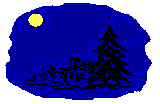 ..of Duane & Eva's Old Kentucky Home Page


Duane Bristow (oldky@webcom.com)

Please send comments.
All contents copyright (C) 1998, Duane Bristow. All rights reserved.