---
Master Mind
A game of Logic!
The goal of the game is to guess a combination of 4 colors out of 7 in 4 places that the computer (in "real life": the partner) selected randomly (multiple occurrences of colors are possible).

You have 7 attempts to guess the right colors; the current (active) attempt is marked by a red number in front of it.

Fill the gray circles by clicking left on the desired color in the palette, dragging it to the appropriate place (any of the four larger circles in the current attempt) and releasing the mouse button there (yes - it's drag'n'drop !).

Having finished this (note that you must assign a color to all 4 circles), click the "check" button at the top of the applet.

As a result, the four white circles to the right of the colored ones get either colored black or white, or they remain gray:
Black means that there is a right color in the right place (it doesn't say which one in which place, though).

White indicates a right color in the wrong place.
If you'd like to take a look at the combination selected by the computer before the game is over, click "Show".

Restart the game (at any time, also after you have finished successfully, or the 7 attempts are over and you couldn't guess the combination) by clicking on "new".

Have fun!
---
---
Last revised January 20, 1998.
URL: http://www.webcom.com/duane/java/master/mstrmind.html
Go to Top Menu..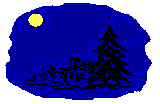 ..of Duane & Eva's Old Kentucky Home Page


Duane Bristow (oldky@webcom.com)

Please send comments.
All contents copyright (C) 1998, Duane Bristow. All rights reserved.