---
| Previous Page| COMMUNITY TOUR| Next Page|
---
LAKE CUMBERLAND KENTUCKY

---
Note: If you are using JAVA and you click on the picture above, be aware that only the first two pictures in the series you will see are actually on or near Lake Cumberland. The rest are just computer generated pictures we thought you might enjoy.
---
Lake Cumberland is a part of the chain of lakes in Kentucky and Tennessee constructed by the Tennessee Valley Authority and the Army Corps of Engineers. . It is located in South Central Kentucky easily accessible in less than an hour from Interstate Highway 75 and from Interstate 65. It is one of the most beautiful lakes in the country, and, according to a popular houseboating magazine, is home to the highest number of luxury houseboats of any lake in the United States. It is within a days drive of most of middle America. It is 304 miles from Birmingham, 425 miles from Detroit, 646 miles from Richmond, Virginia, 602 miles from Chicago, 422 miles from St. Louis, and 483 miles from Pittsburgh. Closer cities include Louisville, Nashville, Indianapolis, Cincinnati, Knoxville and Lexington, Kentucky.

Its 1,255 miles of shoreline make Lake Cumberland the largest manmade lake in the world in terms of miles of shoreline. This encloses 63,000 acres of placid water surrounded by scenic rugged mountains. With an average water depth of 90 feet, it is one of the deepest of the lakes in the Tennessee and Cumberland River valleys. It is brimful of lively fish and rimmed by scores of coves and hollows. The surrounding tree covered mountains protect it from the worst weather. Lake Cumberland has made Kentucky's Southern Cumberland mountains the ideal vacation region for all of mid America.

Lake Cumberland is backed up for 101 miles on the Cumberland River by Wolf Creek Dam, a 240 foot high embankment built in the early 1950s. Wolf Creek Dam is about 10 miles Southwest of Jamestown Kentucky and about 12 miles North of Albany, Kentucky. Its construction was authorized in 1938 as part of a gigantic federal plan to control floods in the Ohio and Mississippi rivers and develop their tributaries. It took a million and a half cubic yards of concrete and nearly 10 million cubic yards of earth to fill the dam, which controls a drainage area of 5,810 square miles.

Lake Cumberland is nationally famous for its spring run of white bass. Fishermen can expect to take their limit of 60 day after day, and they will probably average a couple of pounds each. One fishing magazine calls Lake Cumberland "a trout angler's dream." The fighting rainbow has found his ideal habitat in these deep chilled waters, and he is one of Cumberland's year round attractions. Limit strings from 1 1/2 to 8 pounds can be anticipated. Walleye and Crappie also abound in the lake.

The Cumberland river itself rises in hundreds of deep coves, valleys and hollows far to the east in the Cumberland Mountains and flows westward through the Daniel Boone National Forest taking the deep plunge that is called Cumberland Falls. It then dips West and South toward the Tennessee border and is joined by the Big South Fork, a major tributary, before flowing into Cumberland Lake. Below the lake the river flows into Tennessee passing through Nashville before turning North back into Kentucky and finally joining the Ohio River in far western Kentucky near Paducah.

The Big South Fork is the site of a large national recreation area and offers some of the best white water rafting in the country. Other large recreational areas within a three hour drive of Lake Cumberland include Mammoth Cave National Park, Cumberland Gap National Park, Dale Hollow Lake in Tennessee and the Great Smoky Mountain National Park. See our South Central Kentucky and North Central Tennessee - on the Web page for links to these and other nearby attractions. Also see the Waterskiing web page for more information about this sport which is very popular on Lake Cumberland.

Outdoor writer, Michael Frome, writing in Holiday Magazine described Lake Cumberland by saying, "The islands and the irregular rim of cliffs and green hills, unblemished by man, make the scene seem more like a romantic Swiss lake than like Kentucky." Lake Cumberland is the center of Southern Kentucky's finest vacation area, and the hub around which a year long succession of outdoor activities revolves.
---
ECONOMIC SITUATION
Most of the development on Lake Cumberland has been on the Northern side with Lake Cumberland State Park and six marinas on that side of the lake. The southern side includes three marinas and the most potential for further development. Recently Clinton County (county seat, Albany) and the portion of Wayne County Kentucky (county seat, Monticello) adjoining the lake on the southern side have been included in one of only three federally funded Rural Empowerment Zones in the nation. This means that over 100 million dollars of federal money will be available as grants and matching funds for economic development in this area over the next ten years. It also means that developers and employers who invest in the area will be eligible for additional tax credits and preferential treatment from federal agencies during that time period. Low or no interest loans for approved projects will be available from the Empowerment Zone grants. A building and development boom began in Clinton and Wayne Counties in late 1994. Two shopping centers, a charcoal plant, a cooperage plant, and a new industrial site are either in operation now or under development near Albany. Highway 127, a major North-South route through Clinton County is scheduled for a major upgrade with a bypass around Albany in the near future. There is also a proposal to build a new Interstate Highway from Interstate 40 at Cookeville, Tennessee to connect with Interstate 75 at Mount Vernon, Kentucky. If this comes to pass the new interstate will pass through both Clinton and Wayne counties.

In the United States no more major lakes will be built and the amount of undeveloped land near lakes will steadily decrease with increasing population pressures. At the same time demand for lake lots is expected to increase steadily for the reasons discussed above. Not only will such lots be in demand for the traditional retirement and vacation home uses, but the increased job opportunities will mean an influx of people with money available looking for a nice place to live near their work.
---
Links to other Lake Cumberland Web Pages.


This America's Lakes WebRing site is owned by Duane Bristow.
Click for the [ Previous Page ] [ Next Page ] [ Next 5 ]
Want to join the ring? Click here for info.
---
Jump to the beginning of this document.
---
---
Last revised September 3, 2001.
URL: http://www.kyphilom.com/duane/lakecumb.html
Go to Top Menu..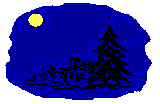 ..of Duane & Eva's Old Kentucky Home Page


Duane Bristow (oldky@kyphilom.com)

Please send comments.
All contents copyright (C) 1995, Duane Bristow. All rights reserved.