---
| Previous Page| COMMUNITY TOUR| Next Page|
---
Kentucky Law Cases
These excerpts from legal opinions were collected during his law research by Judge Eddie C. Lovelace of Albany, Kentucky. For more similiar stories see his page. Legal Humor - a page for humorous stories sent in by those in the legal profession.
---
SILER, Justice.

J. L. Strattout the appellee, recovered judgment against Tennessee Valley Authority, a corporation generally known as TVA, the appellant, for $200 in damages for the loss of a foxhound. TVA moved for an appeal.

As a ground for reversal of the judgment, it is now contended that prejudicial error was committed by the trial court's failure to direct a verdict for TVA.

Stratton, the owner of a blueblooded bitch, a foxhound of the first water, went fox hunting on TVA property on the first Saturday night of May, 1946. In the glory of this chase, the hound fell into an open well and was drowned. The top part of the well had been removed by TVA so that the well was just a hole in the ground, partly obscured by vegetation. No warning sign marked the location of the open well. Although this hound was a good one, she had not been licensed. And Stratton said she fell to her death in the early part of Sunday morning, an illegal time for hunting, the chase having continued through the better part of the entire night as frequently occurs in this pastime. Stratton had been in the habit of hunting over this TVA property, even occasionally going in company with TVA employees. Hunting had not been forbidden and every one knew hunters were perfectly welcome on this property.

[1] As all lawyers realize, three things must be alleged and proven in order to justify submission of an ordinary tort case to a trial jury for its discretionary verdict, viz., (a) damages, (b) negligence, (c) causal connection between the damages and the negligence.

[2] As to the first essential, we are quick to recognize that Stratton proved damages. In the great fraternity of fox hunters, a man's hound is a pearl of considerable price. A common man may freely enjoy without tax or ticket the open air symphony of the melodious harmony of a pack of hounds on a cool, clear night and therein find that life is good if not somewhat glorious. He often recognizes the distinct voice of his own dog and takes pardonable pride in the leadership of that dog running out there ahead of all the rest. He does not need psychic power to know that "Old Queenie" is really leading the whole outfit. The hound that runs the bushytail with enthusiasm is just a little lower in the fox hunter's affections than his children. And although habitual fox hunters toil but little and spin but spasmodically, yet Solomon in his palmiest days never had more of the wealth of real happiness than one of these fox hunters, a wealth to which the hound makes a mighty contribution. Sometimes a man goes fox hunting just for the music, sometimes he goes for surcease from unhappy home life, sometimes he goes in pure pride over the "best dog in the whole country." But under any of these conditions, the hound is worth its price and there is always a ready market for the ugliest flop-ear that ever ran a ridge, provided it has the skill, staying qualities and power to deliver the goods in a real race. Stratton had plenty of damage and we have no doubt that he proved it in a satisfactory way.

As to the second essential, we rather reluctantly meet our duty of saying that Stratton proved no negligence on the part of TVA. This reluctance springs from the fox hunting proclivities of some members of our court. Some of us are also fox hunters.

[3] The law, however, is well established in a case of this kind. Such established law recognizes that an owner of premises owes no duty to licensees except the duty of refraining from any wilful act of injury. Cummings' Admx. v. Paducah Grain & Elevator Co., 190 Ky. 70, 226 S.W. 345. Such established law also recognizes that a licensee must take the property of his license just as he finds it. Bales v. L. & N. R. Co., 179 Ky. 207, 200 S.W. 471.

[4] A license is an "authority of liberty given to do or forbear any act; permission to do something, etc." An invitation, on the other hand, is a "solicitation." See Merriam-Webster Unabridged Dictionary.

[5,6] If Stratton had been an invitee instead of a mere licensee, TVA would have owed him and his hound greater duty, a duty of using ordinary care to keep its premises in safe condition. See Bridgford v. Stewart Dry Goods Co., 191 Ky. 557, 231 S.W. 22. But a person is not considered an invitee, as the term is ordinarily employed, when he is on premises for his own purpose rather than for some purpose beneficial to the owner of such premises. Sage's Admr. v. Creech Coal Co., 194 Ky. 415, 240 S.W. 42.

[7] All evidence on this trial indicates that Stratton was permitted rather than solicited to hunt on TVA property. Likewise, all of such evidence indicates that Stratton's hunting was done for the benefit of himself and his eager hound rather than for that of TVA. Therefore, Stratton and his good hound were licensees, not invitees, on the occasion of this chase. And so, TVA owed them no duty except that of refraining from any act of willful injury against them. And under these circumstances, the trial court should have directed a verdict for TVA.

It is not necessary to consider the third essential of this cause nor the unlicensed condition of Stratton's hound nor the illegality of his Sunday hunting on this occasion.

Wherefore, the motion for an appeal is sustained and the judgment is, for the reason recited, now reversed with directions for further proceedings consistent herewith.
---
Jump back to Top of Document
---
"They urge that he was old, which is true, but age alone does not imply incapacity. Galileo, the astronomer, Bancroft, the historian, Goethe, the poet, Lamark, the naturalist, Verdi, the musical composer, and Spencer, the philosopher, produced their masterpieces when in their later seventies and early eighties. Titian painted one of his greatest pictures when he was ninety-eight; Hindenburg, the warrior and statesman, is now president of the German empire at eighty-three; Clemenceau was writing his memoirs when he was eighty-six; Justice Holmes is giving active and distinguished service on this nation's Supreme Court at ninety; and Thomas A. Edison, now past eighty-three, is producing original scientific work."
---
Jump back to Top of Document
---
The appellant, James L. Delk, a minister of the Nazarine Revival Mission, while preaching to a large audience at Science Hill, Pulaski County, in November, 1914, used the following language: "Some men will stand around the depot, stores, the post office, and street corners, and watch the women pass, and size them up; the foot, ankle and form, and they would be willing to give five dollars for the fork."

For using these words appellant was convicted and fined $67.50 for having committed a breach of the peace, under a warrant issued by the judge of the Pulaski County court. Appellant appealed to the circuit court, and upon a trial in that forum, the appellant was again found guilty and fined $62.50 and the costs.
---
Jump back to Top of Document
---
These parties were married on April 14, 1913. Their ages do not appear in the record, but they met while Grover G. Sales was a student at Harvard, and were married in less than two years after his graduation, from which we infer they were both young people of near the same age. They are both members of the Jewish race and of that religious belief. Both are well educated. The husband is a lawyer, and the wife has studied law and contemplated taking up the practice of that profession. So we find them embarking on their married life with every prospect of success and happiness. Happiness failed to follow. They have lived a tempestuous life, and this is the eighth time they have separated. The trial court found and we find that the wreck of this marriage resulted from certain traits of character on the part of Mrs. Sales, and that she was at fault. She felt that she was made of a trifle better clay than he; that she had married beneath herself; and that she was better than her husband's family, and said so in her testimony. She felt that she was more intelligent than he, and frequently told him of these things. He testified that she was constantly berating him and abusing his family; that she called his mother the vilest of names and accused her of running a disorderly house; that when she attended the funeral of Mr. Sales' father, she was so infuriated by the eulogy pronounced that she said the Rabbi ought to be run out of the temple. She told Mr. Sales that he would never be any good; that a silk purse cannot be made out of a sow's ear, and made other remarks of that ilk. She was of a jealous disposition, and of such Shakespeare says in Othello, act 3, scene 3:

"Trifles, light as air,
"Are to the jealous confirmations strong
"As proofs of holy writ."

Mr. Sales testified that his wife kept him under constant espionage. If some woman client telephoned him, she would accuse him of something wrong. If he left home to go any place, she would telephone to see if he was there. If he went to the drug store and stayed over ten minutes she would accuse him of going some other place. If he was seen with a woman on the streets, she would accuse him of the most awful things. In her saner moments, when friends talked with her about what she was doing, she would admit there was no truth in these accusations. She would say it was just her disposition, and promise to amend, but when next she was aroused, she would reiterate and reaffirm it all. He gave his stenographer a Christmas gift, and they had trouble over that. She made him give an account of every place he went. The suspicion of relations with other women she kept over him all the time. She accused him before his children. She nagged him on this subject all the time. He lived in constant dread. There are in this record letters written by her in which she refers to him as a "jackass" and other such terms. As counsel for one of the departments of the government of the city of Louisville, it became his duty to take steps to close a certain show because of its salacious character, and he did so. About that time he missed a diamond pin, and for two months she accused him of giving it to one of the girls on the stage, until the pin was found in the home. In her tantrums she would threaten to commit suicide, and she staged some scenes in which she pretended to have taken something, and the neighbors were called in. Mr. Sales has only one brother, and if he went to his brother's home, she would accuse him of going to see his brother's wife. Mrs. Sales did not speak to Mr. Sales' mother or his brother, his brother's wife, or to his niece, and so testified, and added that none of them could come into her home. She refused to speak to his friends and to neighbors who treated him courteously. She would go to her husband's office, and go through his files. She would station herself there, and give directions to the stenographers that she would answer the telephone, and she would do so. She so conducted herself that one of Mr. Sales' stenographers left his employment. She would follow him about to see where he went and what he did. There is no need of going further into the evidence. This clearly shows who is to blame. In her evidence, Mrs. Sales admits the truth of most of her husband's testimony. Other parts of it she denies, but denies it in such a way that her denial is not impressive, and her husband's testimony is so supported by other witnesses in the case as to make it credible. Mrs. Sales says that her husband was irritable and nervous. A man kept in terror as he was, could not be otherwise. His home was to him a place of dread and terror, instead of rest and repose, and the close of his day's work meant the renewal of the conflict. Jealousy is a strange thing. It has caused more human wretchedness than all the wars, pestilences, and other disasters the world has known. In all the animals of recorded time, there is not one case in which one thing has been gained or one love preserved by yielding to the sin of jealousy, yet any lawyer, after just a few years' practice, can tell of instance after instance where he has had related to him experiences so similar that about the only change is the locus et personae dramatis. Men have written descriptions of the horrors of war, the ruin wrought by pestilence, and the wretchedness of slaves, but no one has ever written on jealousy. Those who have experienced the wretchedness of life with a jealous spouse have found it beyond their power in language to describe, and, were some genius in words to picture such a woe, it would be beyond the powers of those who have not had that experience to understand. This is one phase of human misery that is and must forever remain to the initiate, utterly indescribable; to the uninitate, absolutely incomprehensible. Out of the abundance of his wisdom and the numerosity of his matrimonial experiences, Solomon was best prepared to speak on this subject. In six words he summed up and said it all, "Jealousy is cruel as the grave." Songs of Solomon, viii: 6. The conduct of Mrs. Sales toward her husband was cruelty beyond description. The bonds of marriage that bind one to such a spouse are veritable chains that are heavy, though they clank not, and gall forever.
---
Jump back to Top of Document
---
It is ever difficult for those of us who have lost dear ones to have the proper perspective of death, or for those of us who are living, yet knowing that ere long we will join the innumerable multitude who sleep in the bosom of the earth, to have a definite idea as to how we would like to be regarded by those we will leave behind. To me the scheme of the thing was well expressed by Kim Malthe-Bruun, a seventeen year old, unschooled Danish lad. Kim in his fight for a free world had joined the Danish underground, was captured by the Nazis and condemned to death. On the night before his execution on the coming morn he wrote his young sweetheart, "Promise me this-- which you owe to everything I have lived for--that never will you let the thought of me come between you and life."

Regardless of how great is our loss by death, we must never let thoughts of our departed loved ones come between us and life. We owe it to the dead, to the living, to ourselves, to our families and friends, to carry on and not give away to moping or morbid thoughts.

Knowing Judge Fulton intimately for a long number of years and admiring his philosophy and courage as a judge and as a man, it may be appropriate to close these remarks with the words of Tennyson:

"Sunset and evening star,
And one clear call for me!
And may there be no moaning of the bar,
When I put out to sea.

"Twilighted and evening bell,
And after that the dark!
And may there be no sadness or farewell,
When I embark."
---
Jump back to Top of Document
---
This marriage of the Corrigans began on June 18, 1934, and it continued in effect for nearly 12 years. They are both members of the Catholic faith. No child has ever been born to their union. Corrigan's position with one of the leading Louisville banks pays him a salary of only $220 monthly and therefore this couple has never succeeded in accumulating any property and has continually lived in modest circumstances.

In support of her charge of cruel and inhuman treatment, Mrs. Corrigan produced evidence tending to show that her husband had fallen into the habit of staying out most of the night on many nights, staying out the entire night on some occasions, staying away from home in poker games until late in the night or until early in the morning a few times, staying out long hours at night sometimes and then coming home full of beer, whiskey, raw onions or limburger. Her evidence showed that he would often call and say he was coming home and that he would then fail to arrive. And sometimes, as she stated, she would ask him where he had been and he would, by way of reply, only look at her. These were typical elements and instances of Corrigan's cruel treatment of her and they undoubtedly were, if accepted as true, sufficient to support Mrs. Corrigan's claim for divorce.

On the other hand, the former husband related that although he and Mrs. Corrigan got married 12 years ago, yet they never became one flesh. He said, in substance, that she was as cold as an Arctic snowdrift and that the marriage status between them was continually nominal in character rather than actual. He said that her love, if any, for him was always Platonic and that he was never once able to sell to her the idea of the desirability of a coition with him. He pointed to their childless condition as evidence sustaining his assertions. He explained that he continued this sexless marriage because he never quite abandoned his illusion of hope for a happier, more successful, future relationship and also because his religious conviction uncompromisingly denounced any thought of a divorcement of this marriage. He furthermore explained that before he ever understood his legal rights under these circumstances and before he had even mentioned Mrs. Corrigan's unwifely attitude of 12 years' standing to his attorney, he had executed their separation agreement which he says should now be vitiated by the court in this litigation.

By way of rebuttal, Mrs. Corrigan categorically, emphatically and repeatedly denied all of the evidence produced by her husband and his witnesses relating to any unwifely attitude on her part at any time. Their marital adventures began, she said, at the rate of three weekly experiences and continued without termination clear into the month of November preceding their final separation in December. And she also produced her own family physician who has examined her, has found her normal, has found every indication that hers has been an average married woman's sex life.

Thus, both the chancellor and this court have been faced with very conflicting evidence in this case relating to the serious questions at issue. She alleged and sufficiently proved a cause of divorce. He alleged but did not prove his malformation-impotence charge against her, but he did allege and also proved an abandonment charge against her, because this court has held that a renunciation of the true, normal, regular marital relationship by one spouse against the other constitutes an abandonment under the divorce law. See Evans v. Evans, 247 Ky. 1, 56 S. W. 2d 547; McQuinn v. McQuinn, 110 Ky. 321, 328, 61 S. W. 358.

But now the husband wants us, in dealing with this alimony question, to accept his story and to reject hers pertaining to this marriage relationship. To do this would have the effect of confirming as a normal probability the continuation by a husband for more than a decade in a marriage that was never anything but a sort of mockery. And yet, we are bound to realize that a 12 year continuity of such a situation would be contrary to all the natural probabilities. In marriage or even in a mere cohabitation without marriage, conjugal love has a very great cohesive power. Platonic love has none. King Solomon had 700 wives and he "clave unto these in love," but he would certainly have walked out on the whole bunch before breakfast had they renounced normal conjugality with him. Julius Caesar happily cohabited with Cleopatra, but he doubtless would have turned a sour face upon the Egyptian palace in short order had she sent him out to the barn to find a bed. Old man Franklin, Benjamin's father, sired and reared 17 children while living with Mrs. Franklin, but the world might still be groping around in the darkness of an unelectrified age, deprived of all the richness of that kite flyer's great life, had his mother merely lectured on Platonic love to her husband, because Mr. Franklin, under such conditions, would perhaps have caught a fast schooner for Georgia in search of some buxom belle with the sultry emotions of the deep south. Continuity of marriage for 12 years or 2 years or even 1 year without a coition of the parties is so abnormal, unnatural and improbable that we must consider that the chancellor was fully justified in rejecting this husband's evidence that this marriage lasted 12 long years in absolute continence.
---
This is a reprint of an item from a 1937 edition of the "Kentucky State Bar Journal."
Attorney Edwin L. Cohen of Louisville gave me the item in hopes that readers would enjoy it, and apparently you have. It seems that when the Paducah, Tennessee and Alabama Railroad was built through Marshall, Calloway and other Western Kentucky and West Tennessee counties, it traversed an almost unbroken forest and vast grazing lands teeming with cattle, hogs and other livestock, a great number of which were killed by trains, causing the railroad no end of trouble.
There was, at that time, a young attorney in Murray named Burrell B. Linn, a smooth-spoken, diplomatic and friendly chap, with a flair for getting along with farmers. Linn was retained as a claim agent for the railroad.
It is recorded that, back in the 1890s, when a train ran over and killed six people, he settled the entire claim out of court for $150 per person.
But at last he met his match, when a train struck a Tennessee farmer's pet bull. The following is said to be an exact copy of a letter the farmer wrote to the vice president of the railroad:
Mr. A. H. Dauchy, V. Prst. of yure ralerode;
Dere Sir:
This is the third letter I have writ you in regardst to my clame for enjury of my spotted bull, a pet of my fambly, which we named Daniel Webster, but which we called Buster for short.
I already told you twisct that yure trane hit my bull a-tween Holler Rock Junction and the second mile post comen this way. No reply from you except you sent me a blank to fill out -- and dam the blank. A Filerdelphia lawyer could not fill hit out.
As I said before frum whare the trane hit the bull it carried him a right smart peace beyond that pint. I tole you plane that the injine tore offen a peace of his hide averagen eight inches from his under lip then sorto zagonal over his shoulder and back, and then down his left side clear under to his nable on below part of his body.
The trane wheel also stripped off part of his hind hufes smack and smooth maken his fet very tender and sore so he can not walk good without me and my boy Joe holden him up with a pole when he travils to pond for water which is only about two rods off from where he is.
Before this axident he was a very threatening beast and mighty cantankerous. Since then he has a sad look and bawls most of the time, princepally at night disturbing us considerable. He don't eat scarcely anything except some dry meal because his jaws is mighty sore.
Tow of my nebors who I do not speak to say they will swar that this bull was struck by lighteen but they are a dam lie. He was hit by yure payoff speshial trane which come through my field a gallahooten at midnight of Mch. of the 20 with its whissle a screamen like hell.
Now if nothin was hitten by this trane why was it screamen like hell? You can't answer. Neither can they. Nor nobody.
Now lissen right clost. Me and Henry Hefferman has aprazed this bull of value at $eighteen dollars and six bits and he is as we say beyond doubtless a totle loss. Henry says he aint never saw sich damage to a bull in his day and time, and neither have I and my boy Joe says the same and we all say he will never be any more use for a bull hardly not even for befe.
So take notice of this. This is writ on Friday and maled on North bound trane. Onlessen I receve check in full . . . by a Thursday next I heard some people say that sum spikes are agoing to git loost from the rales of yure rode which will cause the rales to spred out when yure passenger trane number 104 cums along.
Then thar will be some big hedlines in the paducky papers saying that sum coches went into the barpit in my feld, that a injineer and farman were kilt and hurten sum passengers right bad and maybe yure dam conductor Aleck Fulton will get a leg broke or both legs and I don't give a dam for that either.
Further and more to that you nede not send that Pot bellied burl Linn yure clame agt. down here to settle with me and maybe talk me out of the whole buseness with honey words and honey words don't git no bakon at Stagners store over at Holler Rock Junction.
So you better send on the check as I advice you for I aint in no state of mind to be talked to or have my word disputen nor written you leters which don't git no answer.
P. S. Jest a slite hint. Effen you think you will git this case in Judge Harewoods cote you are offen your nut. Him and yure clame agt. is as thick as theves and I wuld sware him offen the bench in a minute for I seen him and yure clame agt. a playing pich trumps in Shorty Dugans sody warter place for sody warter they said but I guess it were for sumpin stronger for Shortys place aint nothen more or less than a salune and Shorty hisself saw this game if he will stick to what he said, which I very much doubt as burds of a fether always floch together in the cote house and I don't mean maybe.
Git that and git it good for you cant mess with me no longer.
The farmer got his check on the next train by special delivery, and claim agent Linn was later quoted as saying that if there had been air mail in those day, the check would have arrived within the hour.
---
Jump back to Top of Document
---
---
Last revised November 9, 1995.
URL: http://www.webcom.com/duane/law.html
Go to Top Menu..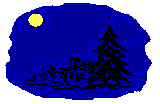 ..of Duane & Eva's Old Kentucky Home Page


Duane Bristow (72711.1414@compuserve.com)

Please send comments.
All contents copyright (C) 1995, Duane Bristow. All rights reserved.