---
Legal Humor
This is a page for humor in the legal profession sent in by attorneys and others associated with the legal profession. It is not a place for lawyer jokes. There are plenty of them on the internet already. We prefer that you send us original stories from your personal experience or those you know firsthand. We don't want those that you found on another site or read in Reader's Digest. However, humorous excerpts that you have found in your research of law cases and court records are fine.
Click here for a form to send us your comments.
---
From: Allen Griffith

Covington (Kenton County) attorney enjoyed your site. I don't know exactly where Clinton County is but I have an interesting story about McCreary County that I thought I would share with you. I represented a father and three sons who where shot while turkey hunting in McCreary County. A local preacher thought they were turkeys and shot all four of them with one shot. The case was set to go to trial in February, 1995, and it had been snowing. I called the morning before the trial was to start to make sure the trial was still on and then drove 200 miles or so south. Didn't have any problems getting to McCreary County, but the trial was continued because of the weather. The case was eventually settled without a trial.
---
Jump back to Top of Document
---
---
Last revised August 20, 1996.
URL: http://www.kyphilom.com/duane/lawhumor.html
Go to Top Menu..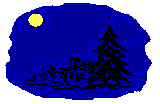 ..of Duane & Eva's Old Kentucky Home Page


Duane Bristow (72711.1414@compuserve.com)

Please send comments.
All contents copyright (C) 1996, Duane Bristow. All rights reserved.