---
| Previous Page| SURFING- TOUR| Next Page|
---
Shopping on the Net
See the Specials for items we have selected for you. We think these are the type of merchandise items that will appeal to our web visitors. As this web site has grown over the years with more pages and more visitors we find that it takes increasing amounts of time and money to maintain it. These sales help us to recover a part of our costs.
If you are a repeat visitor to our web site, we would appreciate it if you would look at our new feedback page and answer our questionnaire.
Find the Best values on the Web!
Try our Comparison Shopper

Duane and Eva's Old Kentucky Book Store
We've selected books in ten departments that we think will appeal to our visitors.



Old Kentucky Video Store
Buy videos - recent releases, classics, cult.

Old Kentucky Poster Art Store

iPrint - The Internet Print Shop
Support our Web Pages by buying from The Internet Print Shop

Videos
Courtney B. Vance, Ossie Davis

Tom Hanks

Tom Hanks / Widescreen

Madonna, Antonio Banderas / Widescreen

Gary Oldman

Tim Robbins, Morgan Freeman

Liam Neeson, Ralph Fiennes / Widescreen

Sean Connery / Widescreen

Harrison Ford

John Wayne

Sean Connery

Lauren Bacall

Eric Von Daniken, Erich Von Daniken

N!Xau

---
Jump back to Marketplace.
---
---
Last revised July 4, 2001.
URL: http://www.kyphilom.com/duane/malls.html
Go to Top Menu..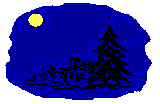 ..of Duane & Eva's Old Kentucky Home Page


Duane Bristow (oldky@kyphilom.com)

Please send comments.
All contents copyright (C) 1998, Duane Bristow. All rights reserved.