Notes on Bristows and Kentucky
Steamboat Landings on the Cumberland River in Ky.
in order from the Tennessee state line
Martinsburg
McMillan's Landing
Black's Ferry
Cloyd's Landing
Burkesville
Bakerton
Albany Landing
Creelsboro
Rowena (Wild Goose)
Mill Springs
Waitsboro
Point Isabel (Burnside)
---
products down river from Creelsboro, Indian Creek, Waitesboro - 1830-1840 - Tobacco, whiskey, cotton, paper
steamboats to Albany landing 1833 to late 1920's
Celina landing served Jamestown and Byrdstown, Tennessee
products - hogs, corn, poultry, eggs, hides, furs, molasses, and meats
Burkesville - built steamboat 1834 original home of founder of Maxwell House Coffee.
Albany, Burkesville, and Point Isabel were major landings.
Albany settled 1790 - only means of transport was steamboats.
This area was hardwood timber center exporting ax handles, staves, and shingles.
---
1895 shipped downriver to Nashville:
10 million feet lumber
3200 hogshead of Burley
100,000 lbs. cured meat and lard
3,500 head livestock
30,000 hogs
30,000 tons grain and hay
150,000 coops chickens, turkeys, ducks
60,000 gal. molasses
100,000 cases eggs
several thousand tons, hides, furs, walnuts
ginseng and wild herbs
200,000 cross ties
ax handles
staves
---
The Bristow Family with roots in South Central Kentucky since the early 19th century was headed through the second quarter of the 20th century by Dr. S.W. Bristow, a widely known and honored country doctor in Clinton, Wayne, and Cumberland Counties. Though always poor, Dr. Bristow saved money all his life and invested it in land. In 1943 he bought several adjoining tracts of land in the Cowan community of Clinton County from Leo Sewell and Lloyd (Poore or Parragin). In 1946 Dr. Bristow sold most of this farm in the Parmley Hollow to his two grandsons, Jesse W. and Larry E. Bristow.

In the Fall of 1949 Jesse Bristow built a house on the farm and moved in that winter. For the next 15 years until he was unable to work due to poor health Jesse and his wife worked to improve the farm and raise their two children.

Just before his death from lung cancer in 1975 Jesse and Larry Bristow incorporated to form Bristow Farms, Inc. This corp. was to own the farms which contained over 600 acres.

With Duane Bristow as Farm Manager the corporation began a three year period of development and expansion. This included construction of a large barn on the site where the farm barn had stood for over 100 years. The new barn built to last another hundred years provides for storing corn and curing tobacco. It has facilities for efficient handling of the farm cattle herd. Livestock scales provide a method to record weight gains. A tobacco stripping room enables comfortable handling of tobacco away from winter winds.
---
Mac Bristow disappeared for 3 years around 1920 was supposed to be in Army, but Army has no record of this. Once Mac was shot in head and could not talk until skull lifted off brain. Was always considered wild and always in trouble divorced by 1st wife. Married Ruby Craft in 1928, 3 children. Put in mental hospital in Danville for several months. Died at Wayne County home of multiple sclerosis in 1961.

Dan Davis was orphaned when his dad was killed in coal mines in Duvall Valley. This was at Christmas when Dan was small. His mother died shortly after. He lived with mean foster parents. He married Geneva Byers. They lived on the Bal Vitatoe place. Dan was sick with pneumonia for 2 years, one lung removed. He went to Michigan to work on farm. Heard about work in Richmond, Indiana and moved there and lived next door to Roy and Lillie Bristow in the 1920's. Jesse and Lillie liked Neva. Geneva died from complications after operation in 1934. Dan, always shy and bashful, was overcome with grief.

Gertie and Mac married before Lillie and Roy and lived on a farm near Windy. Lillie remembers an old man, Uncle Will, coming to visit. She married in 1918. Jesse L. probably lived in Cumberland County at that time. Jesse W. born 1920 at Zula. They lived on Potts Creek farm 1918-1922, railroad strike in Richmond, Indiana. Roy and Mac and families went to Richmond in 1922 to work for railroad. Hard feelings between Hoosiers and Kentuckians over railroad strike.

Roy and Lillie and J.W. moved from house to house all over Richmond and took in other Kentuckians as borders. Eventually Roy went into contruction work and traveled to Louisville and Chicago while Lillie and J.W. stayed in Richmond. 1928 - Larry born and Roy moved back to the farm on Potts Creek. 1930 - Dr. S.W. and Mary Ellen went to Texas to visit Prentice. While gone Roy died of a bowel obstruction. Because Lillie would not agree not to remarry S.W. refused to pay for Roy's funeral or furnish any support for widow and 2 children. They survived on farm.
1935 - Lillie took 2 children back to Richmond and married Dan Davis who had been widowed from wife Geneva in 1934 and had son, Don, almost same age as Larry.
1947 - Dan and Lillie bought house 421 South 9th Street.
1962 - Dan committed suicide due to poor health.

When Roy died in 1930, Lillie's younger sister, Mae, moved in with her to help take care of the children. She was 17 at the time. In 1933 she married Elbert Beck and they moved to Indiana.

Roy went to Richmond, Indiana alone to find work before moving his family there. When he returned to Kentucky he brought with him Bill Adler, a friend he had met in Indiana. When he moved his family to Indiana, Lillie's two sisters, Zella and Ollie went there too. Eventually Ollie married Bill Adler. Zella married Bill Gorsuch.

In Indiana Roy and Lillie lived next door to Dan Davis and his wife, Geneva Byers, and their son, Donald. Geneva died in Indiana and after Roy died in Kentucky, Dan moved back to Kentucky and married Lillie. They then moved back to Richmond, Indiana.
---
Various Family Notes

Some Reference Sources:
"John Bristow of middlesex County, Virginia and Decendants through Ten Generations" by Gordon Bryan Wooley (1969). This book is available in most geneology libraries and is out of print,.
"The Edward Clark Geneology 1676-1988" by Walter Burgess Smith II. It was published by Picton Press in 1988. Both books cover the decendants of John Bristow.
"Christ Church, VA. Christ Church Parish Register of Christ Church, Middlesex Co., VA 1653-1812";
"Vestry Book & Register St. Peter's Parish, VA"; "New Kent Co., VA 1684-1786".

John Bristow, (born ca. 1816 in Ohio, died 12 May 1890 in Warrick Co. Indiana). He married Helena Emery, (born 1819 in South Carolina) ca. 1838. John's parents were William Bristow (born in Pennsylvania) and Sarah (born in Ohio). John and Helena had at least 6 children: Aaron (1840), William D. (31 May 1841), George W. (1842), John P. (1850), Nancy (ca. 1854), and Sarah Ann Bristow (Feb 1856). The last born child, Sarah Ann 'Sallie' Bristow, married my great grandfather, Benjamin Franklin Lance, on 9 June 1872 in Warrick Co. IN.

John BRISTOW b: 1649 England; d: 10 Oct. 1716; m: (1) Michalf NICHOLS; (2)8 Jan 1710/11 to Mary CARTER; (3) Mary GOODLOE/GOODLOW who was born 23 Oct 1681 Christ Church, Middlesex Co., VA; d: 5 Sep 1744 Middlesex Co., VA. Michalf NICHOLS was the d/o John NICHOLS.

I have 8 children listed for John BRISTOW & Michalf NICHOLLS: Johannah, William, Michal, Thomas, Elizabeth, Sarah, Nicholas, James. For the children of John Bristow & Mary GOODLOE, I have: Jedediah BRISTOW, & Mary BRISTOW. Jedediah BRISTOW was born 10 Aug 1713 Middlesex Co., VA; he married Catherine THOMPSON who was born 16 Jul 1724 Middlesex Co., VA; she died 6 Dec 1741 Middlesex Co., VA.

I have a note that John BRISTOW was born in England. I THINK that source was the LDS IGI. And I don't know their source or if it is correct. I do have a copy of the book "The Descendants of John Bristow of Middlesex County, Virginia, in America" by Gordon Byron Woolley, 1968. He says there is no dispute as to the origin of the name...it is English & can be found in official English records going back to Tudor times. What seems to have been the seat of the BRISTOW family was at or in the vicinity of Ayot St. Lawrence, a village about midway between London & Oxford. The author with the aid of a professional genealogist was unable to connect John BRISTOW of Middlesex County, VA with the family of the same name in England. The Lancaster County Order Book was the earliest mention him that has been found. It said, "John BRISTOW svnt to John HUGHES coming into this country without indenture & appearing to this Cort is ordered to serve seaven years from his arrival." The author then says: As a minor, he would be subject to the laws of the days relating to orphans, runaways, etc. As he is ordered to serve seven years we can set his age as being about fourteen in 1663. This would make the year of his birth 1649. There is no tradition & no record yet found as to why he, a lad of fourteen, appeared in Virginia without papers. One may speculate on the matter, but the reason & circumstances concerning his presence in a land so distant from that of his birth are apparently lost to us forever. He lived in an age of adventure & discovery, so it is quite possible that he was overwhelmed with ambition to seek his own fortune in the fabulous new land. In another place in the book, he says that a minor would serve seven years of apprenticeship. He could not be forced to serve beyond his twenty-first birthday, unless the judgment was for a major crime, which is not the case here. He died 13 Oct 1716 & his will was probated 6 Nov 1716. There is no mention in Christ Church records of the place of his interment, & the location of his grave has not been found to this date. A thought I had was perhaps he was a stow-away or a crew member on a ship. If he worked on a ship, perhaps he deserted when they were harbored....of course, this is mere SPECULATION.

Elizabeth Ann Bristow and Joseph Smith:
married somewhere in Ohio 20 January 1842, and their children were born in Marion County, Indiana. They include:
Angeline F. Smith, b. 27 October 1842
Thomas J. Smith, b. 17 August 1844
Martha Jane Smith, b. 26 July 1846
Elizabeth Ann Smith, b. 16 June 1848
William B. Smith, b. 11 May 1850
Sarah Lucille Smith, b. 3 January 1853
Angeline married Isaac Sutton in 1864. After her death, Isaac married her sister Martha Jane.
---
Jump back to Family.
---
---
Last revised June 7, 1998.
URL: http://www.kyphilom.com/duane/notes.html
Go to Top Menu..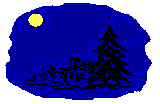 ..of Duane & Eva's Old Kentucky Home Page


Duane Bristow (oldky@kyphilom.com)

Please send comments.
All contents copyright (C) 1995, Duane Bristow. All rights reserved.