Home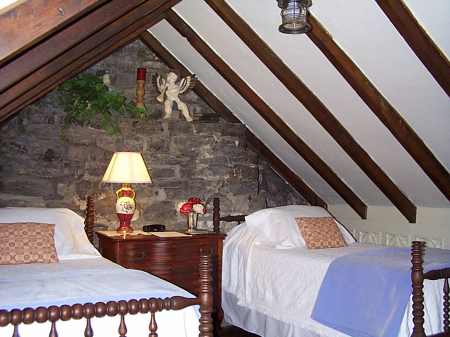 Traveler's Suite - Bedroom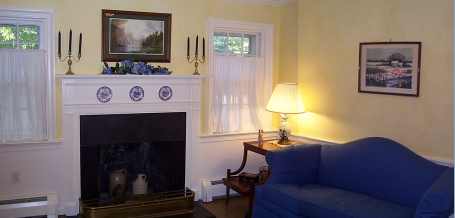 Traveler's Suite - Sitting Room
The Traveler's Suite has a sitting room, private bath ensuite, and bedroom with a king size bed (can be converted into two twins upon request). The sitting room, complete with a sofa and chair with ottoman, is perfect for reading or writing a postcard to friends. The bedroom, one of the oldest parts of the house, has exposed cherry beams. One can still see the roman numerals carved into the beams and the massive pegs holding them together.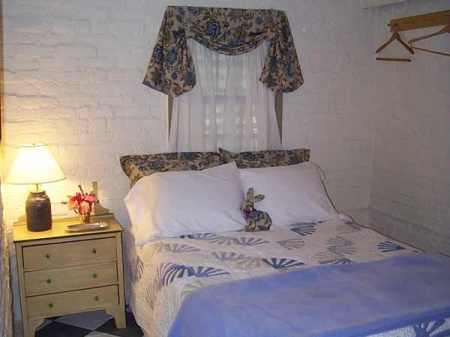 Granary Bedroom
The Granary, dressed in period colors of soft green and blues, is home to a double bed and private bathroom ensuite with modern bath and shower. The rough-hewn cut walls of stone add a distinctive air to the room, making one feel as if one has stepped back in time. Its private entrance lets you step out onto the back Patio, perfect for watching rabbits play or perhaps espying a deer or two.
---
Last revised September 16, 1999.
URL: http://www.kyphilom.com/duane/oldcrow2.html
Click to make inquiries.
All contents copyright (C) 1999, Old Crow Inn. All rights reserved.