---
| Previous Page| -FAMILY- TOUR| Next Page|
---

Duane and Eva's Old Kentucky Book Store
We've selected books in ten departments that we think will appeal to our visitors.

Old Kentucky Video Store
Buy videos - recent releases, classics, cult.
Our Favorite Music
MIDI files
---
We have removed the music from this web site until we can check on copyrights to prevent possible copyright infringement. We appreciate all our web vistors who have enjoyed this music and especially those who have bought CDs due to being exposed to music here. We will restore some of the music when we find time to check closely on copyrights or when copyright holders realize that they can make more money when music is publicized on the internet than by trying to prevent its being available.
---
Jump back to Top of Document
---
---
Last revised March 3, 2000.
URL: http://www.kyphilom.com/duane/ourmusic.html
Go to Top Menu..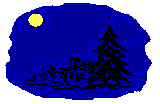 ..of Duane & Eva's Old Kentucky Home Page


Duane Bristow (oldky@kyphilom.com)

Please send comments.
All contents copyright (C) 1998, Duane Bristow. All rights reserved.