---
| Welcome| Previous Page| OVERVIEW TOUR| Next Page| Family|
---

This is an overview of the layout of this WEB site and some suggestions for setting links to its various main pages.
---
There is a tour of the entire site available. It starts at the front entrance.
---
General links
---
Speciality links
---
Jump back to the top.
---
---
Last revised January 2, 1999.
URL: http://www.kyphilom.com/duane/overview.html
Go to Top Menu..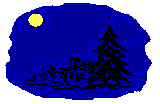 ..of Duane & Eva's Old Kentucky Home Page


Duane Bristow (oldky@kyphilom.com)

Please send comments.
All contents copyright (C) 1995-98, Duane Bristow. All rights reserved.