---
| Previous Page| OVERVIEW TOUR| Next Page|
---
People to People
The World Wide Web should not be a static thing. It should be a source of information but also of thoughts and opinions and a dynamic place of people interacting with people.

This is our people page with a number of ongoing projects in which you are invited to Interact with us and others of our visitors by means of email.

Click here for a form to send us your comments
or Click here to get acquainted with some of our web visitors.


If you are a repeat visitor to our web site, we would appreciate it if you would look at our new feedback page and answer our questionnaire.
---
Fan mail - Send us questions, comments and suggestions. See the fan mail we have received from others. You may wish to correspond with them. Their email addresses are available on the page.
---

Shopping on the Net with Duane & Eva
Stores, Malls, Shopping Helpers and Guides, Books, Videos, Music, Autos, Auctions, Classifieds

Duane and Eva's Old Kentucky Book Store
We've selected books in ten departments that we think will appeal to our visitors.

Old Kentucky Video Store
Buy videos - recent releases, classics, cult.

Old Kentucky Poster Art Store

Support this web site by buying from The Internet Print Shop
---
We now have a private page for emails, memories, photos, and genealogy for our family members and friends from the past. If you are a descendent of Arthur Harlan and Annie Ewing or of Luke Gilliam Lafever and America Goff or if you worked at the Bert Combs Forestry Building of the Kentucky Division of Forestry between 1968 and 1979 or attended Clinton County High School between 1961 and 1964 or attended George Foster Peabody School of Forestry between 1966 and 1968 or have some other connection with our past please email us to get the URL.
---
Family - A mystery picture? Take a look at our mystery picture and send us your comments.
---
See A visit to Eastern Kentucky
---
God's Laws
For Oil Men - I'll give you a lot at once and take it all back a little at a time.
For Farmers - Normal weather isn't.
For Farmers - No matter how long you hold your produce waiting for higher prices, prices will start upward the day after you sell.
For Farmers - If you plant a larger crop because prices are high, they will begin to fall the same day you finish planting.
For Computer Programmers - The program will never be finished but there are four more which must be started now.
For Foresters - The crop you plant at the beginning of your career will be ready for harvest at the end of your son's career.
Send in your ideas for other professions and we'll put them here along with your email address.
---
Famous Last Words
Don't worry, we can beat the train!
Of course I can jump over that!
It's not dangerous if you don't touch both wires.
This is faster.
Fasten your seatbelt, I wanna try something!
You can't panic me -- I have teenagers! from Robin Viens
Hey everybody, watch this!!! from blairsign@aol.com
Shut up, my good woman, and watch! (spoken by my father, the engineer, as he loaded the 10-foot pipe into the 8-foot car, and right on out through the windshield) from Anne Lurie
I'll have that 15th quarter pounder without cheese, I'm on a diet. - from David
Hey Bill, toss me my bowling ball. from David
No, this is Polish roulette, six bullets. from David
There is a song called famous last words by a band called 9353.
the chorus is:
It's OK, It's not loaded, I'm a good driver. Don't worry honey...
from Michele
"I do"
(enough said)
from DrJoe
Abilene, tx.
I've done this a hundred times before.....
by Kyra age 16
I refuse to pay these modern mechanics for something I can fix myself.
by Steve Fiegen
Send in your ideas and we'll put them here along with your email address.
---
Phone solicitors - Read our thoughts on these people and some of our responses to them and send us your thoughts and responses.
---
War of the Minds - An Internet Contest.

The War of the Minds consists of a number of battles. Each battle is made up of four questions, each on a different subject. The war is won by the first player to get 640 points or the first player to get 320 points ahead of his nearest competitor.

Points are accumulated by winning questions. The winner of a question is the first player to send the correct answer. Players are limited to one set of answers per battle. A set of answers can answer any number of questions in the battle from one to four. Points are accumulated faster by winning more questions in a single battle.

Click on the War of the Minds link to view the current battle and, perhaps, participate or to simply view the questions and answers of the archive of battles.
---
Burma Shave Jingles - An Internet Contest

Don't know what a Burma Shave Jingle is? Look at the few we have here or look at the complete list.

The idea is: You send us your original jingle. We will replace the one here with the best one we receive based on originality and imagination. We don't care about the subject. It can be your pet cause, humor, politics, life, safety, or whatever.

You can also look at our Jingles already received in this contest.
---
Oracle Page - Send your own answers to unanswered Oracle questions or simply send questions to the Usenet Oracle at Indiana.

The Usenet Oracle is available to answer all your questions. You may mail them to: oracle@cs.indiana.edu

The "Subject:" of the message must be something like "Oracle Most Wise, please tell me ...". Actually, all it has to have is "tell me" or "tellme" somewhere in it. Capitalization doesn't matter. The body of the mail should contain only your question. You should receive a reply within a few days at most, probably much sooner.

In the meantime, the Oracle may require that you answer a question for it as payment for its services. You will receive this question in the email. You should respond with as most wise and witty an answer as you can. Mail the response to oracle@cs.indiana.edu, preserving the message's "Subject:" line. Usually, this can be done by simply replying to the mail through the normal means in your mail program, for example, using the "r" command in the standard Berkeley mail program. Actually, the subject just has to contain the word "answer" and the question number somewhere in it. The body of your mail response should contain only your answer -- don't include the question itself. Please try to respond within at most a day's time. If you take longer, there is a chance that the question will be answered by someone else first.
---
The College of the Mind - Study philosophy, forestry, or computers by email.

The College of the Mind will offer the following subjects:
Forestry
Computer Proficiency
Philosophy
---
Virtual Living on the Internet - See what we have done on the Internet and use the links here to retrace many of our steps for yourself.
---
---
A couple from Wisconsin wrote me telling me of their plans to visit eastern Kentucky to look for graves of their ancestors. They asked if they would be safe there.

I replied that they would be at least as safe as in Wisconsin and I asked why they thought they might not be safe in eastern Kentucky. I told them that the country would be beautiful this time of year (October) and they should have a very enjoyable trip. I told them that if they ventured far off the main roads into the heads of some of the hollows they might find that people were a little suspicious of strangers but people would be friendly everywhere.

They replied:
The comment you make about the people being suspicious of outsiders way-out in the hollows is exactly why I ask about safety. I have traveled a lot and always like to be sure I am not stepping on anyone's toes. Trying to find graves and such will require getting out into less traveled areas and I don't want to spook or offend anyone. Not knowing local norms when going into a new area can be trouble. What kind of a reception do you get rolling into an obscure hollow with out of state plates?

I answered:
The problem is exactly what I said, "suspicious of strangers". Fortunately the way not to be a "stranger" is very simple. In an area in which you are interested in finding graves, stop at the first place where you see someone on the road or working in their yard or at a local country store. Tell someone who you are and what you are doing and ask for help in finding cemeteries or graves. Do this even if you know where the cemetery or grave is located. Not only will you no longer be a stranger, but they will usually fall over backwards trying to help you. By the way, you can't really be a stranger anywhere in Eastern Kentucky if people realize that you have kinfolks buried there. On the other hand I know a guy who moved to my county about fifty years ago from an adjoining county twenty miles away. He has had a business here and raised a family here and now his sons have businesses here. He told me a while back that local people still consider him an outsider. He doesn't have any kinfolks buried in this county.

They replied:
I can't tell you how perfectly you've hit the nail on the head in understanding the core of my question................the advice to ask the first people we see and explain who we are (even if we know right where a cemetery is), is EXACTLY the information I was looking for. This is the most helpful advice I have gotten and I will take it with me into the hills. Thanks again for taking the time to help some strangers. I'll let you know how it went.

and later
We had a great trip and were surprised to find that Elliot County and Morgan County were not the poverty-stricken areas that people had predicted. Not only was it not poor, it wasn't that rural. A different world, true.........but a clean, proud American feeling kind-of-place. Very nice houses most over $100,000 in local value and lots of new cars. Tobacco hung heavy in most barns and the land had a manicured look to it. As for the people; they were the best part as I expected. They were friendly and helpful. I would have guessed it to be very rural and poor too, but there's money there.......lots of it. I'll be going back. Your advice was much appreciated, but to my surprise there were no "Hollers" like in some other areas of the country.........for God's sake, I heard teenagers with subwoofers cranked-up on their car stereos just like here in Green Bay and Milwaukee. That surprised me. Now all you need is a dish and you're in touch with the world.

Bedford County in Virginia was a different story. It felt very rural and more out-of touch in the sticks. Not a clean look to the countryside and not much cash flying outside of the cities.

My hat's-off to Eastern Kentucky...........a hell -of -a nice place to spend some time. I will be going back.

Thanks again for your advice Duane, I am thankful to you for taking the time to write me.
---
The Important Things Life Teaches You...
1. Most Important Question

During my second month of nursing school, our professor gave us a pop quiz. I was a conscientious student and had breezed through the questions, until I read the last one: "What is the first name of the woman who cleans the school?" Surely this was some kind of joke.

I had seen the cleaning woman several times She was tall, dark-haired and in her 50s, but how would I know her name? I handed in my paper, leaving the last question blank.

Before class ended, one student asked if the last question would count professor "In your careers you will meet many people. All are significant.

They deserve your attention and care, even if all you do is smile and say 'hello'.

I've never forgotten that lesson. I also learned her name was Dorothy.

2. Pickup in the Rain

One night, at 11:30 PM, an older African American woman was standing on the side of an Alabama highway trying to endure a lashing rain storm. Her car had broken down and she desperately needed a ride. Soaking wet, she decided to flag down the next car.

A young white man stopped to help her - generally unheard of in those conflict-filled 1960s. The man took her to safety, helped her get assistance and put her into a taxi cab. She seemed to be in a big hurry! She wrote down his address, thanked him and drove away. Seven days went by and a knock came on the man's door. To his surprise, a giant console color TV was delivered to his home. A special note was attached. It read: "Thank you so much for assisting me on the highway the other night. The rain drenched not only my clothes but my spirits. Then you came along. Because of you, I was able to make it to my dying husband's bedside just before he passed away. God bless you for helping me and unselfishly serving others."

Sincerely,
Mrs. Nat King Cole

3. Always remember those who serve

In the days when an ice cream sundae cost much less, a 10 year old boy entered a hotel coffee shop and sat at a table. A waitress put a glass of water in front of him. "How much is an ice cream sundae?"

"Fifty cents," replied the waitress. The little boy pulled his hand out of his pocket and studied a number of coins in it. "How much is a dish of plain ice cream?" he inquired. Some people were now waiting for a table and the waitress was a bit impatient. "Thirty-five cents," she said brusquely. The little boy again counted the coins. "I'll have the plain ice cream," he said.

The waitress brought the ice cream, put the bill on the table and walked away. The boy finished the ice cream, paid the cashier and departed. When the waitress came back, she began wiping down the table and then swallowed hard at what she saw. There, placed neatly beside the empty dish, were two nickels and five pennies - her tip.

4. The Obstacle in Our Path

In ancient times, a king had a boulder placed on a roadway. Then he hid himself and watched to see if anyone would remove the huge rock. Some of the king's wealthiest merchants and courtiers came by and simply walked around it.

Many loudly blamed the king for not keeping the roads clear, but none did anything about getting the big stone out of the way. Then a peasant came along carrying a load of vegetables. On approaching the boulder, the peasant laid down his burden and tried to move the stone to the side of the road. After much pushing and straining, he finally succeeded.

As the peasant picked up his load of vegetables, he noticed a purse lying in the road where the boulder had been. The purse contained many gold coins and a note from the king indicating that the gold was for the person who removed the boulder from the roadway. The peasant learned what many others never understand. Every obstacle presents an opportunity to improve one's condition.

5. Giving Blood

Many years ago, when I worked as a volunteer at Stanford Hospital, I got to know a little girl named Liz who was suffering from a rare and serious disease. Her only chance of recovery appeared to be a blood transfusion from her 5-year old brother, who had miraculously survived the same disease and had developed the antibodies needed to combat the illness.

The doctor explained the situation to her little brother, and asked the boy if he would be willing to give his blood to his sister. I saw him hesitate for only a moment before taking a deep breath and saying, "Yes, I'll do it if it will save Liz."

As the transfusion progressed, he lay in bed next to his sister and smiled, as we all did, seeing the color returning to her cheeks. Then his face grew pale and his smile faded. He looked up at the doctor and asked with a trembling voice, "Will I start to die right away?" Being young, the boy had misunderstood the doctor; he thought he was going to have to give his sister all of his blood.


    Work like you don't need the money.
    Love like you've never been hurt.
    Dance like nobody's watching.

---
---
Last revised May 8, 2002.
URL: http://www.kyphilom.com/duane/people.html
Go to Top Menu..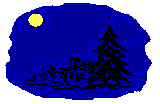 ..of Duane & Eva's Old Kentucky Home Page


Duane Bristow (oldky@kyphilom.com)

Please send comments.
All contents copyright (C) 1996, Duane Bristow. All rights reserved.