---
Philosophy Taglines


Behaviorist psychology -- pulling habits out of rats.
Psychology:  The art of turning stupidity into illness
Psychology: the study of the id by the odd.
"We're philosophers. We think, therefore we am."
Data's favorite philosopher: Immanuel Kannot.
Even a philosopher gets upset with a toothache.
PHILOSOPHERS do it in their minds
PHILOSOPHERS go deep
PHILOSOPHERS think about doing it
PHILOSOPHERS think they do it
Philosophers do it for pure reasons.
Philosophers wonder why they did it.
Zenocide: the killing of ancient philosophers.

---
---
Last revised April 19, 1996.
URL: http://www.kyphilom.com/duane/phltags.html
Go to Top Menu..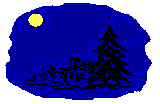 ..of Duane & Eva's Old Kentucky Home Page


Duane Bristow (72711.1414@compuserve.com)

Please send comments.
All contents copyright (C) 1996, Duane Bristow. All rights reserved.