---
Our Favorite Poems - 2
---
by William Wordsworth

L I N E S Written a Few Miles Above
TINTERN ABBEY,
On revisiting the banks of the WYE during a tour, July 13, 1798.

Five years have passed; five summers, with the length
Of five long winters! and again I hear
These waters, rolling from their mountain-springs
With a sweet inland murmur. -- Once again
Do I behold these steep and lofty cliffs,
Which on a wild secluded scene impress
Thoughts of more deep seclusion; and connect
The landscape with the quiet of the sky.
The day is come when I again repose
Here, under this dark sycamore, and view
These plots of cottage-ground, these orchard-tufts,
Which, at this season, with their unripe fruits,
Among the woods and copses lose themselves,
Nor, with their green and simple hue, disturb
The wild green landscape. Once again I see
These hedge-rows, hardly hedge-rows, little lines
Of sportive wood run wild; these pastoral farms
Green to the very door; and wreathes of smoke
Sent up, in silence, from among the trees,
With some uncertain notice, as might seem,
Of vagrant dwellers in the houseless woods,
Or of some hermit's cave, where by his fire
The hermit sits alone.
Though absent long,
These forms of beauty have not been to me,
As is a landscape to a blind man's eye:
But oft, in lonely rooms, and mid the din
Of towns and cities, I have owed to them,
In hours of weariness, sensations sweet,
Felt in the blood, and felt along the heart,
And passing even into my purer mind
With tranquil restoration: -- feelings too
Of unremembered pleasure; such, perhaps,
As may have had no trivial influence
On that best portion of a good man's life;
His little, nameless, unremembered acts
Of kindness and of love. Nor less, I trust,
To them I may have owed another gift,
Of aspect more sublime; that blessed mood,
In which the burthen of the mystery,
In which the heavy and the weary weight
Of all this unintelligible world
Is lighten'd -- that serene and blessed mood,
In which the affections gently lead us on,
Until, the breath of this corporeal frame,
And even the motion of our human blood
Almost suspended, we are laid asleep
In body, and become a living soul:
While with an eye made quiet by the power
Of harmony, and the deep power of joy,
We see into the life of things. If this
Be but a vain belief, yet, oh! how oft,
In darkness, and amid the many shapes
Of joyless day-lights; when the fretful stir
Unprofitable, and the fever of the world,
Have hung upon the beatings of my heart,
How oft, in spirit, have I turned to thee
O sylvan Wye! Thou wanderer through the wood
How often has my spirit turned to thee!

And now, with gleams of half-extinguished thought,
With many recognitions dim and faint,
And somewhat of a sad perplexity,
The picture of the mind revives again:
While here I stand, not only with the sense
Of present pleasure, but with pleasing thoughts
That in this moment there is life and food
For future years. And so I dare to hope
Though changed, no doubt, from what I was, when first
I came among these hills; when like a roe
I bounded o'er the mountains, by the sides
Of the deep rivers, and the lonely streams,
Wherever nature led; more like a man
Flying from something that he dreads, than one
Who sought the thing he loved. For nature then
(The coarser pleasures of my boyish days,
And their glad animal movements all gone by,)
To me was all in all. -- I cannot paint
What then I was, The sounding cataract
Haunted me like a passion: the tall rock,
The mountain, and the deep and gloomy wood,
Their colours and their forms, were then to me
An appetite: a feeling and a love,
That had no need of a remoter charm,
By thought supplied, or any interest
Unborrowed from the eye. -- That time is past,
And all its aching joys are now no more,
And all its dizzy raptures. Not for this
Faint I, nor mourn nor murmur: other gifts
Have followed, for such loss, I would believe,
Abundant recompence. For I have learned
To look on nature, not as in the hour
Of thoughtless youth, but hearing oftentimes
The still, sad music of humanity,
Not harsh or grating, though of ample power
To chasten and subdue. And I have felt
A presence that disturbs me with the joy
Of elevated thoughts; a sense sublime
Of something far more deeply interfused,
Whose dwelling is the light of setting suns,
And the round ocean, and the living air,
And the blue sky, and in the mind of man,
A motion and a spirit, that impels
All thinking things, all objects of all thought,
And rolls through all things. Therefore am I still
A lover of the meadows and the woods,
And mountains; and of all that we behold
From this green earth; of all the mighty world
Of eye and ear, both what they half-create,
And what perceive; well pleased to recognize
In nature and the language of the sense,
The anchor of my purest thoughts, the nurse,
The guide, the guardian of my heart, and soul
Of all my moral being.

Nor, perchance,
If I were not thus taught, Should I the more
Suffer my genial spirits to decay:
For thou art with me, here, upon the banks
Of this fair river; thou, my dearest Friend,
My dear, dear Friend, and in thy voice I catch
The language of my former heart, and read
My former pleasures in the shooting lights
Of thy wild eyes. Oh! yet a little while
May I behold in thee what I was once,
My dear, dear Sister! And this prayer I make,
Knowing that Nature never did betray
The heart that loved her; 'tis her privilege,
Through all the years of this our life, to lead
From joy to joy: for she can so inform
The mind that is within us, so impress
With quietness and beauty, and so feed
With lofty thoughts, that neither evil tongues,
Rash judgments, nor the sneers of selfish men,
Nor greetings where no kindness is, nor all
The dreary intercourse of daily life,
Shall e'er prevail against us, or disturb
Our chearful faith that all which we behold
Is full of blessings. Therefore let the moon
Shine on thee in thy solitary walk;
And let the misty mountain winds be free
To blow against thee: and in after years,
When these wild ecstasies shall be matured
Into a sober pleasure, when thy mind
Shall be a mansion for all lovely forms,
Thy memory be as a dwelling-place
For all sweet sounds and harmonies; Oh! then,
If solitude, or fear, or pain, or grief,
Should be thy portion, with what healing thoughts
Of tender joy wilt thou remember me,
And these my exhortations! Nor, perchance,
If I should be, where I no more can hear
Thy voice, nor catch from thy wild eyes these gleams
Of past existence, wilt thou then forget
That on the banks of this delightful stream
We stood together; And that I, so long
A worshipper of Nature, hither came,
Unwearied in that service: rather say
With warmer love, oh! with far deeper zeal
Of holier love. Now wilt thou then forget,
That after many wanderings, many years
Of absence, these steep woods and lofty cliffs,
And this green pastoral landscape, were to me
More dear, both for themselves, and for thy sake.
---
Jump back to Top of Document
---

                            by W. S. Gilbert

        'Twas on the shores that round our coast
             From Deal to Ramsgate span,
        That I found alone on a piece of stone
             An elderly naval man.

        His hair was weedy, his beard was long,
             And weedy and long was he,
        And I heard this wight on the shore recite,
             In a singular minor key:

        "Oh, I am a cook and a captain bold,
             And the mate of the Nancy brig,
        And a bo'sun tight, and a midshipmite,
             And the crew of the captain's gig."

        And he shook his fists and he tore his hair, 
             Till I really felt afraid,
        For I couldn't help thinking the man had been drinking,
             And so I simply said:

        "Oh, elderly man, it's little I know
             Of the duties of men of the sea,
        But I'll eat my hand if I understand
             How you can possibly be

        "At once a cook, and a captain bold,
             And the mate of the Nancy brig,
        And a bo'sun tight, and a midshipmite,
             And the crew of the captain's gig."

        Then he gave a hitch to his trousers, which
             Is a trick all seamen larn,
        And having got rid of a thumping quid,
             He spun this painful yarn:

        " 'Twas in the good ship Nancy Bell
             That we sailed to the Indian sea,
        And there on a reef we come to grief,
             Which has often occurred to me.

        "And pretty nigh all o' the crew was drowned
             (There was seventy-seven o' soul),
        And only ten of the Nancy's men
             Said 'Here!' to the muster-roll.

        "There was me and the cook and the captain bold,
             And the mate of the Nancy brig,
        And the bo'sun tight, and a midshipmite,
             And the crew of the captain's gig.

        "For a month we'd neither wittles nor drink,
             Till a-hungry we did feel,
        So we drawed a lot, and accordin' shot
             The captain for our meal.

        "The next lot fell to the Nancy's mate,
             And a delicate dish he made;
        Then our appetite with the midshipmite
             We seven survivors stayed. 

        "And then we murdered the bo'sun tight,
             And he much resembled pig;
        Then we wittled free, did the cook and me,
             On the crew of the captain's gig.

        "Then only the cook and me was left,
             And the delicate question, 'Which
        Of us two goes to the kettle?' arose
             And we argued it out as sich.

        "For I loved that cook as a brother, I did,
             And the cook he worshipped me;
        But we'd both be blowed if we'd either be stowed
             In the other chap's hold, you see.

        " 'I'll be eat if you dines off me,' says Tom,
             'Yes, that,' says I, 'you'll be,'--
        'I'm boiled if I die, my friend,' quoth I,
             And 'Exactly so,' quoth he.

        'Says he,' Dear James, to murder me
             Were a foolish thing to do,
        For don't you see that you can't cook me,
             While I can--and will--cook you!'

        "So he boils the water, and takes the salt
             And the pepper in portions true
        (Which he never forgot), and some chopped shalot,
             And some sage and parsley too.

        " 'Come here,' says he, with a proper pride,
             Which his smiling features tell,
        ' 'Twill soothing be if I let you see,
             How extremely nice you'll smell.'

        "And he stirred it round and round and round,
             And he sniffed at the foaming froth;
        When I ups with his heels, and smothers his squeals
             In the scum of the boiling broth.

        "And I eat that cook in a week or less,
             And--as I eating be
        The last of his chops, why, I almost drops,
             For a wessel in sight I see!

                  *  *  *  *  *  *  *

        "And I never grin, and I never smile,
             And I never larf nor play,
        But I sit and croak, and a single joke
             I have--which is to say:

        "Oh, I am a cook and a captain bold,
             And the mate of the Nancy brig, 
        And a bo'sun tight, and a midshipmite,
             And the crew of the captain's gig!"


---
Jump back to Top of Document
---
(Or, How Hill-Billy Jim Won the Great Fiddlers' Prize)
By Stephen Vincent Benet
Up in the mountains, it's lonesome all the time,
(Sof' win' slewin' thu' the sweet-potato vine.)

Up in the mountains, it's lonesome for a child,
(Whippoorwills a-callin' when the sap runs wild.)

Up in the mountains, mountains in the fog,
Everythin's as lazy as an old houn' dog.

Born in the mountains, never raised a pet,
Don't want nuthin' an' never got it yet.

Born in the mountains, lonesome-born,
Raised runnin' ragged thu' the cockleburrs and corn.

Never knew my pappy, mebbe never should.
Think he was a fiddle made of mountain laurel-wood.

Never had a mammy to teach me pretty-please.
Think she was a whippoorwill, a-skittin' thu' the trees.

Never had a brother ner a whole pair of pants,
But when I start to fiddle, why, yuh got to start to dance!

Listen to my fiddle -- Kingdom Come -- Kingdom Come!
Hear the frogs a-chunkin' "Jug o' rum, Jug o' rum!"
Hear that mountain whippoorwill be lonesome in the air,
An' I'll tell yuh how I travelled to the Essex County Fair.

Essex County has a mighty pretty fair,
All the smarty fiddlers from the South come there.

Elbows flyin' as they rosin up the bow
For the First Prize Contest in the Georgia Fiddlers' Show.

Old Dan Wheeling, with his whiskers in his ears,
King-pin fiddler for nearly twenty years.

Big Tom Sargent, with his blue wall-eye,
An' Little Jimmy Weezer that can make a fiddle cry.

All sittin' roun', spittin' high an' struttin' proud,
(Listen, little whippoorwill, yuh better bug yore eyes!)
Tun-a-tun-a-tunin' while the jedges told the crowd
Them that got the mostest claps'd win the bestest prize.

Everybody waitin' for the first tweedle-dee,
When in comes a-stumblin' -- hill-billy me!

Bowed right pretty to the jedges an' the rest,
Took a silver dollar from a hole inside my vest,

Plunked it on the table an' said, "There's my callin' card!
An' anyone that licks me -- well, he's got to fiddle hard!"

Old Dan Wheeling, he was laughin' fit to holler,
Little Jimmy Weezer said, "There's one dead dollar!"

Big Tom Sargent had a yaller-toothy grin,
But I tucked my little whippoorwill spang underneath my chin,
An' petted it an' tuned it till the jedges said, "Begin!"

Big Tom Sargent was the first in line;
He could fiddle all the bugs off a sweet-potato vine.

He could fiddle down a possum from a mile-high tree,
He could fiddle up a whale from the bottom of the sea.

Yuh could hear hands spankin' till they spanked each other raw,
When he finished variations on "Turkey in the Straw."

Little Jimmy Weezer was the next to play;
He could fiddle all night, he could fiddle all day.

He could fiddle chills, he could fiddle fever,
He could make a fiddle rustle like a lowland river.

He could make a fiddle croon like a lovin' woman.
An' they clapped like thunder when he'd finished strummin'.

Then came the ruck of the bob-tailed fiddlers,
The let's-go-easies, the fair-to-middlers.

They got their claps an' they lost their bicker,
An' they all settled back for some more corn-licker.

An' the crowd was tired of their no-count squealing,
When out in the center steps Old Dan Wheeling.

He fiddled high and he fiddled low,
(Listen, little whippoorwill, yuh got to spread yore wings!)
He fiddled and fiddled with a cherrrywood bow,
(Old Dan Wheeling's got bee-honey in his strings).

He fiddled a wind by the lonesome moon,
He fiddled a most almighty tune.

He started fiddling like a ghost.
He ended fiddling like a host.

He fiddled north an' he fiddled south,
He fiddled the heart right out of yore mouth.

He fiddled here an' he fiddled there.
He fiddled salvation everywhere.

When he was finished, the crowd cut loose,
(Whippoorwill, they's rain on yore breast.)
An' I sat there wonderin' "What's the use?"
(Whippoorwill, fly home to yore nest.)

But I stood up pert an' I took my bow,
An' my fiddle went to my shoulder, so.

An' -- they wasn't no crowd to get me fazed --
But I was alone where I was raised.

Up in the mountains, so still it makes yuh skeered.
Where God lies sleepin' in his big white beard.

An' I heard the sound of the squirrel in the pine,
An' I heard the earth a-breathin' thu' the long night-time.

They've fiddled the rose, and they've fiddled the thorn,
But they haven't fiddled the mountain-corn.

They've fiddled sinful an' fiddled moral,
But they haven't fiddled the breshwood-laurel.

They've fiddled loud, and they've fiddled still,
But they haven't fiddled the whippoorwill.

I started off with a dump-diddle-dump,
(Oh, hell's broke loose in Georgia!)
Skunk-cabbage growin' by the bee-gum stump.
(Whippoorwill, yo're singin' now!)

My mother was a whippoorwill pert,
My father, he was lazy,
But I'm hell broke loose in a new store shirt
To fiddle all Georgia crazy.

Swing yore partners -- up an' down the middle!
Sashay now -- oh, listen to that fiddle!
Flapjacks flippin' on a red-hot griddle,
An' hell's broke loose,
Hell's broke loose,
Fire on the mountains -- snakes in the grass.
Satan's here a-bilin' -- oh, Lordy, let him pass!
Go down Moses, set my people free;
Pop goes the weasel thu' the old Red Sea!
Jonah sittin' on a hickory-bough,
Up jumps a whale -- an' where's yore prophet now?
Rabbit in the pea-patch, possum in the pot,
Try an' stop my fiddle, now my fiddle's gettin' hot!
Whippoorwill, singin' thu' the mountain hush,
Whippoorwill, shoutin' from the burnin' bush,
Whippoorwill, cryin' in the stable-door,
Sing tonight as yuh never sang before!
Hell's broke loose like a stompin' mountain-shoat,
Sing till yuh bust the gold in yore throat!
Hell's broke loose for forty miles aroun'
Bound to stop yore music if yuh don't sing it down.
Sing on the mountains, little whippoorwill,
Sing to the valleys, an' slap 'em with a hill,
For I'm struttin' high as an eagle's quill,
An' hell's broke loose,
Hell's broke loose,
Hell's broke loose in Georgia!

They wasn't a sound when I stopped bowin',
(Whippoorwill, yuh can sing no more.)
But, somewhere or other, the dawn was growin',
(Oh, mountain whippoorwill!)

An' I thought, "I've fiddled all night an' lost,
Yo're a good hill-billy, but yuh've been bossed."

So I went to congratulate old man Dan,
-- But he put his fiddle into my han' --
An' then the noise of the crowd began!
---
By Robert Frost

  
Two roads diverged in a yellow wood,
And sorry I could not travel both
And be one traveler, long I stood
And looked down one as far as I could
To where it bent in the undergrowth;
 
Then took the other, as just as fair,
And having perhaps the better claim,
Because it was grassy and wanted wear;
Though as for that, the passing there
Had worn them really about the same,
 
And both that morning equally lay
In leaves no step had trodden black.
Oh, I kept the first for another day!
Yet knowing how way leads on to way,
I doubted if I should ever come back.
 
I shall be telling this with a sigh
Somewhere ages and ages hence:
Two roads diverged in a wood, and I--
I took the one less traveled by,
And that has made all the difference.
 
 - Robert Frost
 

---
By Rudyard Kipling

  
If you can keep your head when all about you
Are losing theirs and blaming it on you;
If you can trust yourself When all men doubt you,
But make allowance for their doubting too:
If you can wait and not be tired by waiting,
Or, being lied about, don't deal in lies,
Or being hated don't give way to hating,
And yet don't look too good, nor talk too wise;
 
If you can dream and not make dreams your master;
If you can think and not make thoughts your aim,
If you can meet with Triumph and Disaster
And treat those two impostors just the same:
If you can bear to hear the truth you've spoken
Twisted by knaves to make a trap for fools,
Or watch the things you gave your life to, broken,
And stoop and build 'em up with worn-out tools;
 
If you can make one heap of all your winnings
And risk it on one turn of pitch-and-toss,
And lose, and start again at your beginnings,
And never breathe a word about your loss:
 
If you can force your heart and nerve and sinew
To serve your turn long after they are gone,
And so hold on when there is nothing in you
Except the Will which says to them: "Hold on!
 
If you can talk with crowds and keep your virtue,
Or walk with Kings nor lose the common touch,
If neither foes nor loving friends can hurt you,
If all men count with you, but none too much:
If you can fill the unforgiving minute
With sixty seconds' worth of distance run,
Yours is the Earth and everything that's in it,
And -- which is more -- you'll be a Man, my son!
  

---
Jump back to Top of Document
---
---
Last revised September 5, 1999.
URL: http://www.kyphilom.com/duane/poems2.html
Go to Top Menu..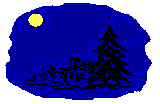 ..of Duane & Eva's Old Kentucky Home Page


Duane Bristow (oldky@kyphilom.com)

Please send comments.
All contents copyright (C) 1995, Duane Bristow. All rights reserved.