---


Bristow Farms, Inc. will be offering about 150,000 board feet doyle scale of 
timber in about 600 marked trees on about 40 acres located on the East side of 
Sewell mountain off highway 350 in Clinton County Kentucky.  Timber will be 
sold by sealed bids to be opened on December 20, 2006.  It is expected that 
timber marking will be completed by December 1st and full bid information and 
timber showing will be available after that date. 


For further information and appointment:
Phone: 606 387-5884
email: philom@webcom.com
Click here for Bid Information
Click here for Timber Sale Contract
Click here for a photo of the Timber Sale area
Click here for the results of the timber sale


---

---
Last revised November 21, 2006.
URL: http://www.kyphilom.com/www/tmbrsale.html
Go to Top Menu..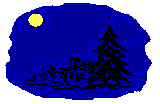 ..of Duane & Eva's Old Kentucky Home Page


Duane Bristow (philom@webcom.com)
All contents copyright (C) 2006, Duane Bristow. All rights reserved.