---
| Previous Page| OVERVIEW TOUR| Next Page|
---
Duane's Top Pages
To jump to a particular place, choose a highlighted item below
A Random Link on this site on the World Wide Web
A Random Picture on this site on the World Wide Web
---
We are now serving about 2000 pages and 4000 pictures to an average of 1000 to 1200 visitors per day seven days a week or about 30,000 to 35,000 visitors per month.
---
Top Ten Pages chosen by our Visitors
Viewed by 5 to 50 people per day

Shopping on the Net with Duane & Eva
Stores, Malls, Shopping Helpers and Guides, Books, Videos, Music, Autos, Auctions, Classifieds
---
Other Top Pages in our Opinion
This site contains over 500 pages and over 500 pictures. We feel we have some very interesting pages that are sometimes missed by our visitors. Here are a few examples.
---
Jump back to the top.
---
---
Last revised October 23, 2003.
URL: http://www.kyphilom.com/duane/toppages.html
Go to Top Menu..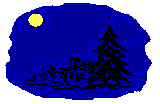 ..of Duane & Eva's Old Kentucky Home Page


Duane Bristow (oldky@kyphilom.com)

Please send comments.
All contents copyright (C) 1996, Duane Bristow. All rights reserved.