---
Return to War of the Minds
---
War of the Minds - Archive - War XI
An Internet Contest
---
We have a winner of War XI
Alexis Darrasse - A young Greek studying Applied Mathematics in Bordeaux, France has accumulated 460 points.
---
---
Archives of Previous Battles - War XI
War XI - battle 9
1. Forestry

What do these products have in common?

quinine
rosin
turpentine
paper
excelsior
rubber
alcohol
various dyes
acetic acid
syrup


see Answer

2. Computers

This child prodigy became interested in problems in physics and math and science in general. After studying cellular automata he became convinced that existing mathematical tools were inadequate for the studies he wanted to pursue. So he took time in the mid 1980s to invent a whole new mathematical computer language and became rich enough marketing it that he could finance his studies. In April 2002 he published the results of his studies done in seclusion at night over the last ten years. What is the name of this visionary and what is the title of the book he has just published?
see Answer

3. Philosophy and Science

In old philosophy, what is the 12 letter word for a fifth substance, superior to earth, air, fire and water?
see Answer

4. Math

In 1984 February had five Wednesdays. That has not occurred since. What is the next year in which February will have five Wednesdays?
see Answer
Points on this battle were won as follows:

We use trees to fabricate these products.
Stephen Wolfram - A New Kind of Science
quintessence - 1) the purest form of some quality: Many people believe that the so-called golden rule, "Do unto others as you would have others do unto you," expresses the quintessence of virtuous living.
2) in ancient philosophy, the fifth substance, the substance of which the heavenly bodies were made, distinguished from the four elements of fire, water, air, and earth. Also: quintessential. [essentia, essentiae, f.- essence]
2012
---
Jump back to the top.
---
---
War XI - battle 8
1. Forestry

2. Computers

3. Philosophy and Science

4. Culture
Points on this battle were won as follows:

I should take the number of trees in each diameter class in the stand and stock table and move that number down two inches in the table applying the average volume and value for the new class to the new number of trees now in that diameter class? Since the original trees are chosen for the sample in a point sampling cruise based on their diameter, there is no way of knowing which of them would have been chosen for sampling and which would not if they were two inches smaller in diameter. The only thing certain is that fewer of the measured trees would have been in the plots at that time.
This question was unanswered in War XI.
You would install these files in order to activate the NetBEUI protocol for WinXP. NetBEUI is described as a "non-routable protocol suitable for small networks." You can find more information on this here:
http://www.homenethelp.com/web/review/whistler-network1.asp
This is a little animated gif showing the Kreb's Cycle for metabolizing citric acid. You can see the whole cycle here:
http://www.gwu.edu/~mpb/citric.htm
The Yellow Rose of Texas!
See: http://choya.250free.com/index1a22.htm
---
Jump back to the top.
---
---
War XI - battle 7
1. Forestry

2. Computers

3. Philosophy and Science

4. Agriculture
Points on this battle were won as follows:

These plants all grow on trees.
This question was unanswered in War XI.
A router because it is the only one of the items mentioned that will allow sharing of IP addresses and direction of data to an addressed subnet.
This question was unanswered in War XI.
Makaira albida, the White Marlin, is the only saltwater fish. The rest of the fish mentioned are freshwater fish.
This question was unanswered in War XI.
It is a llama.
---
Jump back to the top.
---
---
War XI - battle 6
1. Forestry

2. Computers

3. Philosophy and Science

4. Culture
Points on this battle were won as follows:

Using the formula for expected value E=Sum(p(n)*v(n)), where p(n) is the probability of event n, and v(n) the value of loss related to event n:
*Expected amount of loss if lookout is hired will be: 0.4* $800+0.6*$1,200 = $320+ $720 = $1040
*Expected amount of loss if lookout is not hired will be: 0.4* $0+0.6*$3,000 = $0+ $1,800 = $1800
I would therefore hire a lookout, as the expected cost is lower by $760.
RD /S (or RMDIR /S)
Left Side of the brain: verbal, analytic, symbolic, abstract, temporal, rational, digital, logical, and linear.
Right Side of the brain: nonverbal, synthetic, concrete, analogic, nontemporal, nonrational, spatial, intuitive, and holistic.
Bill Monroe, because he's the only one not to have received a nomination for any award from the annual Country Music Awards.
Or Dolly Parton, because she is the only one not from the state of Kentucky.
---
Jump back to the top.
---
---
War XI - battle 5
1. Forestry

2. Computers

3. Philosophy and Science

4. History
Points on this battle were won as follows:

Height picture was taken at:
ratio of height to distance on ground = focal length to distance on picture h/1600 = 1/0.4 -> h = 4000 ft
Height of tree:
ratio of picture height to shift = tree height to parallax
4000 ft / 2.550 in = T / (0.058 in) -> T = 90.98 ft
So the tree is about 91 feet tall.
Actually the correct equation is:
4000 ft / (2.550+.058) in = T / (0.058 in) -> T = 89 ft
These are the commands available from the command prompt. You get a complete listing by typing help into a command prompt window.
The source is within 10m of the hive.
See:
http://www.ultranet.com/~jkimball/BiologyPages/B/BeeDances.html
Some sources say 100m, but a round dance does mean near the hive.
Muhammad ibn Abd al-Wahab (1703-92)
See:
http://www.slider.com/enc/55000/Wahhabi.htm
or
http://www.unesco.org/courier/2001_11/uk/culture.htm
---
Jump back to the top.
---
---
War XI - battle 4
1. Forestry

2. Computers

3. Philosophy and Science

4. Math
Points on this battle were won as follows:

Tree of Heaven, Alianthus altissima
(didn't know about the dermatitis; might explain the "poison ivy" I'm currently suffering from when I never saw a vine, but did cut up a Tree of Heaven)
Sirrus and Achenar. They take part of the adventure computer game Myst. A new sequel just came out and here is it's official site:
http://www.myst3.com/
Geneticaly modified goats will produce milk including the protein that makes up spider's silk. By isolating this protein from the goats' milk, scientist will be able to "spin" a thread remarkably similar to natural spider silk. The company that has this know-how is Nexia, based in Quebec.
http://www.nexiabiotech.com/ is it's site. They name their product BioSteel.
If we name f the cost, we will have f(x,y,z) = 10xy+4xz+4yz but also xyz = 160. We can use this last equation to write f(160/yz,y,z) = g(y,z) = 1600/z + 640/y + 4yz. We now have to find the minimum of this function, for y,z > 0. By derivating we find the minimum for y=4 and z=10, which also gives x=4 and f(4,4,10) = 480. So, the dimensions for a minimum cost are 4x4x10 feet for a cost of 4.80$.
---
Jump back to the top.
---
---
War XI - battle 3
1. Forestry

What tree is this?


see Answer

2. Computers

If I want to play an MPEG-4 video with my Windows Media Player, what codec will I need? What is a codec?
see Answer

3. Philosophy and Science

From February 11 to 22, 2000 the American space shuttle was successful in completing the SRTM project. What was the purpose and result of this project?
see Answer

4. Culture

Sara Daugherty
Alvin Pleasant Carter
Maybelle Addington?
see Answer
Points on this battle were won as follows:

It looks like a cocoa tree to me.
You Require an MPEG-4 codec(such as DivX) which is a COder-DECoder to play an MPEG-4 video
Shuttle Radar Topography Mission - an initiative to develop a 3d topographical map of the earth.
See http://www.jpl.nasa.gov/srtm/index.html
Example:

Sara Daugherty, Alvin Pleasant (A.P.) Carter, and Maybelle Addington were all performers in the Carter Family. Sara Daugherty was the wife of A.P. Carter, and Maybelle Addington was married to A.P.'s brother Ezra. The Carter family recorded blending melody with the music, which was unusual for their time. They recorded folk and country songs from the 1910s until the 1940s when they disbanded.
See: http://www.star.net/People/~rjan/rckbill2.html
---
Jump back to the top.
---
---
War XI - battle 2
1. Forestry

2. Computers

3. Philosophy and Science

4. Math
Points on this battle were won as follows:

With the exception of Adirondack, all of the above are National Forests, many created by Theodore Roosevelt.
Adirondack is a state park in New York. It is not, however, "lesser" in any way; with 6 million acres, it is bigger than the Grand Canyon, Yellowstone, and Yosemite -- combined (according to GORP). And then, of course, the Park has more than 3,000 lakes, ponds and streams!
See:
http://www.theodore-roosevelt.com/trnaturalforests.html
and
http://www.gorp.com/dow/list/nflist.htm
Note: Klamath does not appear on the GORP alphabetical list, but it's on the list of National Forests created by Teddy Roosevelt.
It sounds like there is a problem with the Motherboard since pressing 'delete' on bootup in this system should take you to the CMOS config options. You didn't mention any beeps (number or pattern) that can be used to find out whether there is a failure in the memory, etc. so I'd try memory first (altho a lot of systems run a memory test immediately before booting to the manufacuring screen) and then the motherboard.
This could be a hard drive failure but you'd be able to access the CMOS setup screen, likewise the CD-Rom and Floppy drive even if failed would not prevent getting into the system setup. if the power supply failed obviously nothing would happen...
Mount Mitchell is the "odd man out" -- not only has it not demonstrated any volcanic tendencies, but it is also in my adopted home state of North Carolina!
See: http://www.americasroof.com/nc.shtml
The check was for the amount of $31.63. The cashier gave him $63.31, of which he spent 5 cents, leaving him with $63.26, which is twice the value of the check.
Alexis Darrasse sent us these links:
A lazy man's way to solve quadratic equations
Diophantus, an Alexandrian greek mathematician
---
Jump back to the top.
---
---
War XI - battle 1
1. Forestry

Where do you think this forest fire originated? Why?


see Answer

2. Computers

MPEG is an abbreviation for what? What technique does MPEG use to compress video? Name two competing video compression standards?
see Answer

3. Philosophy and Science

Below is an ASTER image of Mount St. Helens. What is an ASTER image?


see Answer

4. Logic

It will be 110 years before another year has a certain property in common with this year (2002). What property?
see Answer
Points on this battle were won as follows:

I think it started at D, since the wind is blowing away from that point and it finished burning.
D is the origin for two reasons:
A forest fire burns away from the point of origin in all directions the rate of burn being determined by the fuel, the topography, and the wind, and
forest fires are usually started by human activity usually debris burning. D is at a road intersection which is the most likely place in the picture for such human activity.
MPEG, stands for Moving Picture Experts Group.
Q. So how does MPEG-1 work? Tell me about video coding!
A. First off, it starts with a relatively low resolution video sequence (possibly decimated from the original) of about 352 by 240 frames by 30 frames/s (US--different numbers for Europe), but original high (CD) quality audio. The images are in color, but converted to YUV space, and the two chrominance channels (U and V) are decimated further to 176 by 120 pixels. It turns out that you can get away with a lot less resolution in those channels and not notice it, at least in "natural" (not computer generated) images.
The basic scheme is to predict motion from frame to frame in the temporal direction, and then to use DCT's (discrete cosine transforms) to organize the redundancy in the spatial directions. The DCT's are done on 8x8 blocks, and the motion prediction is done in the luminance (Y) channel on 16x16 blocks. In other words, given the 16x16 block in the current frame that you are trying to code, you look for a close match to that block in a previous or future frame (there are backward prediction modes where later frames are sent first to allow interpolating between frames). The DCT coefficients (of either the actual data, or the difference between this block and the close match) are "quantized", which means that you divide them by some value to drop bits off the bottom end. Hopefully, many of the coefficients will then end up being zero. The quantization can change for every "macroblock" (a macroblock is 16x16 of Y and the corresponding 8x8's in both U and V). The results of all of this, which include the DCT coefficients, the motion vectors, and the quantization parameters (and other stuff) is Huffman coded using fixed tables. The DCT coefficients have a special Huffman table that is "two-dimensional" in that one code specifies a run-length of zeros and the non-zero value that ended the run. Also, the motion vectors and the DC DCT components are DPCM (subtracted from the last one) coded.
See http://www.faqs.org/faqs/compression-faq/part2/section-2.html
MPEG-4 being very much used for video compression these days. Other standards can be found like H. 261, Vivo, Intel Indeo or Quicktime.
http://www.cs.sfu.ca/undergrad/CourseMaterials/CMPT479/material/notes/Chap4/Chap4.2/Chap4.2.html has a university course on video compression, very interesting although quite technical.
ASTER (Advanced Spaceborne Thermal Emission and Reflection Radiometer) is an imaging instrument that is flying on Terra, a satellite launched in December 1999 as part of NASA's Earth Observing System (EOS). ASTER will be used to obtain detailed maps of land surface temperature, emissivity, reflectance and elevation. The EOS platforms are part of NASA's Earth Science Enterprise, whose goal is to obtain a better understanding of the interactions between the biosphere, hydrosphere, lithosphere and atmosphere.
http://asterweb.jpl.nasa.gov/ is it's official site.
2002 is a palindrome, just like 2112 and unlike any other year between them. That means that you can read it backwards, it will still be the same number.
---
Jump back to the top.
---
---
---
Jump back to the top.
---
---
Last revised May 19, 2002.
URL: http://www.kyphilom.com/duane/warmindb.html
Go to Top Menu..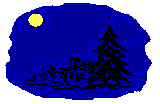 ..of Duane & Eva's Old Kentucky Home Page


Duane Bristow (oldky@kyphilom.com)

Please send comments.
All contents copyright (C) 2002, Duane Bristow. All rights reserved.