---
Computerized Accounting System
Click here to return to Accounting Menu
---

 
 
                Features of the
                Pretty Good Accounting System      
                Version 2.0 (C) May  1999          
                by Duane Bristow, Albany, Kentucky 
        
The PGAS, Pretty Good Accounting System, computer program 
package has been developed by work with a number of small 
businesses of various types over the last twenty years.  It is 
thought to be much more versatile than any other accounting 
package available and, since it is completely customizable, is 
considered by many to be the best value available.
 
Features include:
 
    Ease of operation with user friendly menu driven screens.
 
    Has Reindex facilities to repair indexes damaged by 
    electrical failures.
 
    Reports are available on screen or printer or output
    as a disk file.
 
    User designed help screens available at all times.
    Context sensitive help screens can also be available.
    Prompts at the bottom of the screen give help for filling
    in each field where input is required.
 
    Program allows keystoke macros to be defined and used.
    The system also allows direct access to most areas in
    sub menus from the command line making navigation to 
    frequently used menus a one keystoke operation.
  
    The system will run on any IBM compatible PC produced 
    since 1990 requiring only 512k RAM memory to run and 
    requiring less than 50 megabytes of disk space for storing
    over 200,000 transactions.

    Custom input screens can be designed and added to the system 
    by the programmer as needed.

    Automatic transaction entry at the end of the month or the year
    is available for recurring transactions.
 
Posting transactions:
 
    Transactions posted are held in a temporary holding area 
until they can be checked and verified.  This allows editing and 
deletion of erroneous data without compromising the integrity of 
financial reports and audit trails produced.  Manipulation of up 
to one hundred temporary transaction files also allows 
versatility in posting current data before closing a previous 
accounting period and allows transfer and review of posted data 
between stations, or even from remote locations, by any number 
of users or supervisors. 
 
    Transactions, when transferred to the main accounting 
database, are indexed by day making easy access to data from any 
period of the past.  Since size of the transaction database is 
limited only by the amount of hard disk space on the computer it 
is completely feasible to have complete financial details 
available for many years in the past.  For example, one local 
farm supply store using this system is able to produce records 
of a customer's financial transactions in detail for a period of 
ten years and will easily be able to keep records for at least 
twenty years in less than 100 megabytes of hard disk storage 
space.  (Another feature is compact data storage with each 
transaction requiring only 240 bytes.)  

    Check, Invoice or reference numbers up to 6 characters.

General Ledger accounts from the chart of accounts may be 
referenced by a name code up to 8 characters, an order code up 
to 8 characters or by any part of the account description. 
The name code is for ease of reference.  The order code 
determines the order of accounts printed on reports.  Complete 
sets of order codes can be saved and recalled.  It is also 
possible on balance sheets and P&L reports to specify the 
depth into the 8 characters of the order code so that reports 
can give combined totals of several accounts.  GL accounts also 
have a type code which can be used for ordering and depth 
reporting on GL reports.  They also include flags to trigger 
input of [P]rofit center, [Q]uantity, [N]umber, or Sales [T]ax.
 
        Here is the GL account editing screen.

           General Ledger Account Record # 3 
                                  
              Name code:  BA______      
              Order code: 103.00__  
           Bank Account__________________
              Flags:      ____  (PQNT)
              Type:       AC    (ALORE + others)  

GL accounts and vendor records may be edited directly on the 
posting screen for ease of use. 
 
Vendors are defined as any person or entity with which business 
is done other than employees.
    Vendors records can be accessed by record number, by code (first 
three letters of last name plus first two letters of first name 
for individuals or first five letters of name for entity.)  They 
can also be searched for any string of characters in the vendor 
name producing a list from which to choose.

        Here is the vendor editing screen

   Vendor Record # 1     Current bal.      0.00                                 
                                                                                
      Doe, John                                                                 
      555 Oak Street                                                            
      Albany, KY  42602                                                         
                                                                                
                                                                                
      444-55-6777    (606) 555-1111                                             
      jdoe@mindspring.net                                                       
      A good customer                                                           
      Cat. R   Individual                                                       
                                                                                
      Carrying Charge                                                           
        Carrying charge    0.020     Discount (decimal)  0.000           
        Credit limit     9999999                                                
   Include sub vendors  N  Sales tax exempt reason:                             
   Billing message      -  Billing rate:      0.00                              
   Last billed 00/00/00    0.00 transaction       0                             

The system allows 4 lines for address in addition to name
        phone number
        Taxpayer ID number
        email address
        Remarks
        A one character alpha-numeric category
           (many vendor reports allow filtering by category.)
        A default profit center for this vendor
        An individually defined GL account for carrying charges
        An individually defined monthly carrying charge rate
        An individually defined credit limit 
            (vendors over their credit limit can be flagged.)
        An individually defined discount rate in decimal
            (discounts are credited at month end)
        A designation to get sub vendors for cases such as the
          vendor being an intermediary to the real vendor
                (credit card company for example)
        A two digit reason code if the vendor is sales tax exempt
        An individually defined billing message 
        A billing rate in cases where the product sales screen is
                used to calculate billings from hours of service.
The vendor screen also shows the current balance owed, the date 
and amount of the last bill sent and the last transaction number 
listed on the last bill sent.

The business can define any number of profit centers and the 
profit center involved can be posted with each transaction.  
This allows separate General Ledger reports including Balance 
Sheets, P&L reports and GL account audit trails by Profit 
Center.

The system is capable of handling different sales tax rates for 
up to 20 states. 

The user can review totals in the temporary transaction file by 
GL account and by AR and AP account and employee totals and 
check totals by a trial balance report before transferring 
transactions to the main transaction database. 

The system will print payables and payroll checks, if desired.  
It can be customized for any check format.
It also allows each bank account to be reconciled against the 
bank statement. 

Updating payroll tax withholding tables can be done by the user 
at the beginning of the year in about ten minutes from the 
appropriate IRS publication.

The payroll system handles weekly and biweekly pay periods 
properly by Dept. of Labor overtime pay rules.  It also allows 
any odd length of pay period.  Gross pay can be any combination 
of salary, piecework or hourly rates.  The system also allows 
add on of vacation, holiday, sick and other pay.  Six payroll 
deductions per employee in addition to standard tax withholding 
are allowed.  Any of these can be designated as cafeteria 
deductions.  State withholding for Kentucky is built in and 
other states can be customized.  The user can designate a profit 
center, a bank account for net pay, and a GL expense account for 
payroll for each employee as well as accounts for each tax and 
other deduction.  Employees can be designated as exempt from 
federal, state, FICA or Medicare withholdings.  Each deduction 
allows an absolute dollar amount per pay period or an amount 
based on gross pay.  Such additions to federal and state 
withholding are also possible.

The payroll system also accumulates sick and vacation hours
and deducts regular and hazardous duty retirement matching 
employer's part.  In Kentucky it can handle KLEFP & KREDA.

Reports:

See the outline of the accounting system for a list of reports
available.  In general reports are very versatile and can be 
output to the screen or to a disk file or to 80 column or 132 
column printer pages. 

Balance sheets can be printed to 8 depths of detail and can be 
based on account order codes or type codes.  They can be printed 
for any month up to 24 months back.  They can compare any month 
to the previous month, year ago, beginning of year or budget 
amounts.

P&L reports can be printed to 8 depths of detail and can be 
based on account order codes or type codes.  They can be printed 
for any time period up to 24 months back.  They can compare that
time period to the previous period, year ago, year to date or 
budget amounts. 

Audit trails can be set up for any time period by day in the 
entire transaction database.  They can include any GL account 
range desired and can be filtered by almost any parameter 
including string searches.  They can be sorted at two levels by 
GL account, date, vendor, profit center, or check number.  They 
can be formatted to list either details or totals only.  Taken 
together all these setup parameters make this report so 
versatile that it can be considered to allow an almost infinite 
variety of reports.

Another very versatile report is the vendor list allowing 
filtering of vendors listed by category and search string as 
well as only those who either have done business or have not 
done business since a specified date.  The list can be sorted 
either alphabetically or by dollars of business done since a 
specified date.  The report can also be formatted for various 
degrees of detail or set up for mailing label format.

The employee list is very similiar in versatility to the vendor
list.

The aged accounts report can be filtered by vendor category and 
can be sorted either alphabetically or by amount owed or by 
amount owed and unpaid at any month back from 1 to 9.

Utilities:

System utilities allow review of transactions in the main 
database by date or by input order and filtering by string 
searches.  They also allow these to be copied from the main 
database to the temporary transaction file for review in greater 
detail.

By setting flags and constants the operation of the entire
program can be customized.

Security & networking:

The system is network aware allowing up to 36 named network 
stations to use the system at once.  Logs of user access and 
activities can be enabled and users can be required to log in by 
name and password.  Users can also be granted any combination of 
the following access levels.
        Transaction posting
        Payroll
        Post to main database
        Rename temporary transaction file
        End accounting period
        Payroll reports
        General reports
        System manager

On the other hand all security features can be disabled for ease 
of use.  

Special Input Screens:

Special input screens allow input of transactions in customized 
formats for specific businesses.

        The invoice screen allows input of all information for 
        product shipping and printing a shipping invoice as well
        as automatically posting the invoice to accounts 
        receivable.

        The Time Accounts screen allows setting up consumer 
        credit accounts for monthly payments and posting 
        payments received on these accounts as well as keeping
        running balances on each account.

        The inventory received screen allows input of invoices
        for inventory items received automatically posting 
        amounts to Accounts Payable for the vendor or posting
        a check written on the bank account.  It then updates
        inventory items quantities and values when transactions
        are posted to the main accounts.

        The inventory screen allows setup and editing of inventory
        sales items as well as input of inventory items received
        and inventory lists and automatic updating of inventory
        values in the General Ledger and inventory charge off.

        The product sales screen allows posting sales of
        products which require speciality tax calculations.  The
        screen automatically calculates prices and taxes from
        product identification and quantity.

        The log tally screen is a special screen for use by
        sawmills and other log buyers to calculate total 
        amounts due for logs purchased, print summary sheets
        for the log seller and automatically post amounts owed
        to the accounts payable system.

        The MDAS daysheet reading function allows an interface
        to our Physician's Accounting System posting summaries of
        all daily charges and payments received from that system
        to the PGAS system.

        The purchase order screen is used to control purchase
        orders.  It allows entry of new purchase orders of 
        inventory items, entry of received purchase order items
        and various ways to search and summarize purchase
        orders both current and archived as well as print
        a report of purchase order items received.

        The cash register screen allows sales of items by 
        inventory number either cash or charge at a cash register
        and prints a register receipt.  It automatically posts 
        all sales to the main system and, if an inventory module
        is used, posts cost of sale transactions too.


---
Click here to return to Accounting Menu
---
---
Last revised April 8, 2003.
URL: http://www.kyphilom.com/www/acct2.html
Go to Top Menu..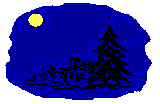 ..of Duane & Eva's Old Kentucky Home Page
Duane Bristow (duane@kyphilom.com)
Please send comments.
All contents copyright (C) 1999-2008, Duane Bristow. All rights reserved.