---
---
Eva's Recipes - Vegetables
---

Table of Contents
---
---
Back to Eva's Page.
---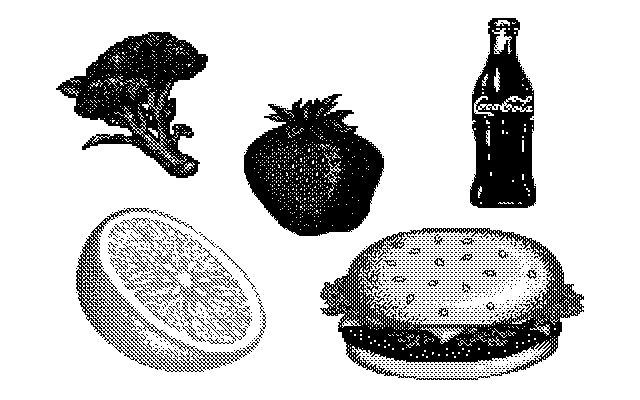 ---
.

LEMON-GARLIC BEANS

1 pound fresh green beans
1/2t. salt
3 cloves garlic, minced  
2 T. vegetable oil
1 t. grated lemon rind 
3 T,lemon juice   
1/2 t, pepper         
2T. grated Parmesan cheese
             
Wash beans; trim ends and remove strings..Bring 1 cup water to a boil in
a large saucepan; add beans and salt.  Cover, reduce heat to medium, and
cook 10 minutes or until crisp-tender.  Drain and set aside.  Cook 
garlic in oil in saucepan over medium heat, stirring constantly, 1 minute.
Add beans, stirring to coat.  Stir in lemon rind, juice, and pepper;
sprinkle with cheese.               4 servings

---
Jump back to table of contents.
---
.

FROZEN CUCUMBERS

8 cups unpeeled cucumbers, thinly sliced
1 medium onion, thinly sliced
1 1/2 tablespoons salt
1/2 cup white vinegar
1 1/2 cups sugar (less if you prefer)

    Thinly slice cucumbers and onion.  Mix with salt.  Cover and 
refrigerate for 2 hours.  Drain and press out as much juice as 
you can but do not rinse.
    Mix white vinegar with sugar.  Stir until sugar dissolves.  
Pour over cucumber-onion mixture.  Place cucumbers in small 
freezer containers.  Freeze until ready to use.

---
Jump back to table of contents.
---
.

GREEK-STYLE POTATOES

2 1/2 pounds potatoes                   1 cup reduced-sodium chicken broth
2 tablespoons lemon juice               2 tablespoons butter, melted
1 teaspoon dried oregano                1/4 teaspoon salt
1/8 teaspoon pepper

1.  Preheat oven to 375.  Peel and cut potatoes into wedges.  
Place in shallow baking dish large enough to hold potatoes in 
single layer.
2.  Combine broth, lemon juice, butter, oregano, salt and pepper 
in a bowl.  Pour over potatoes; stir to coat.  Cover baking dish 
tightly with aluminum foil.
3.  Bake in preheated 375 oven for 45 minutes.  Uncover.  Turn 
potatoes over.  Bake, uncovered, another 30 minutes or until 
tender.  

Nutrient Value Per Serving:  249 calories, 5 g protein, 4 g fat, 
49 g carbohydrate, 211 mg sodium, 10 mg cholesterol.

Makes 6 servings at $0.29 each.  
Prep:  10 minutes.  Bake:  at 375 for 1 1/4 hours.

---
Jump back to table of contents.
---
.

PHYLLIS DYE'S GERMAN-STYLE GREEN BEANS

4 slices bacon                  2 tablespoons sugar
2 tablespoons cider vinegar
2 boxes (9 ounces each) frozen cut green beans, cooked according 
to package directions and drained

1.  Cook bacon in skillet until crisp, 6 to 8 minutes.  Remove 
bacon to paper toweling to drain.  Pour off fat, reserving 2 
tablespoons in skillet.

2.  Add sugar and vinegar to skillet; heat through.  Add beans; 
heat through.  Transfer to serving bowl.  Crumble bacon over 
top.

Makes 6 servings at $0.37 each.
Prep:  5 minutes.  Cook:  10 minutes

---
Jump back to table of contents.
---
.

SCALLOPED POTATOES

4 cups peeled, diced potatoes           1/2 cup minced onion
2 teaspoons salt                        1 1/2 cups milk
1/2 cup grated cheddar cheese           Dash pepper
1/4 cup cracker or bread crumbs

1.  Combine potatoes with onion, salt and milk in skillet.  
Cook, covered, with vent closed, at "simmer" for 30 to 40 
minutes, or until tender.

2.  Sprinkle cheese, pepper and crumbs over top.  Continue 
cooking, uncovered, for 15 to 20 minutes.  Reduce to "warm" for 
serving.  Makes 6 to 8 servings.

---
Jump back to table of contents.
---
.

SQUASH CASSEROLE

2 lbs sliced squash
1/4c chopped onion
1 can cream of chicken soup
1 c. sour cream
1c. shredded carrots
8 oz pkg Stove Top Stuffing
1/2c melted butter

Cook squash and onion together for 5 minutes, drain well.  Add soup
and sour cream.  Fold in carrots.  Put stuffing mix on top and pour
melted butter over top.  Bake at 350 for 30 minutes.

---
Jump back to table of contents.
---
.

SQUASH DRESSING

2 (6 oz.) Pkg. Mexican Cornbread Mix
2 lbs. yellow squash, sliced
2 c. water
1/2 c. butter
1 c. chopped onion
1 c. chopped celery
1/2 c. chopped green bell pepper
1/2 c. sliced green onions 
1 (10 3/4 oz.) cream of chicken soup, undiloted
2 c. milk
1/2 t. salt
1/4 t. pepper

    Prepare and bake cornbread according to package directions.  
Cool on a wire rack.  Crumble cornbread and set aside.
    Combine squash and water in a large saucepan.  Bring to a 
boil.  Cover, reduce heat, and simmer 8 minutes or until squash 
is tender.  Drain and set aside.  Melt butter, add onion and 
next three ingred. and cook until tender.  Combine, squash 
onion, cornbread mixture, chicken soup and remaining 
ingredients.  Spoon into a lightly greased 11x7x1 1/2" dish. 
    Bake at 350 F. 40 minutes or until thoroughly heated.
Makes 8-10 servings (10 cups)

---
Jump back to table of contents.
---
.

ORIENTAL "STIR-FRIED" BROCCOLI

1 pkg. (10 oz.) frozen broccoli, partially thawed
1 T. oil                                1 small onion, sliced
4 oz. can sliced mushrooms, drained     2 T. soy sauce

Heat oil.  Add broccoli, onions, mushrooms to soy sauce.  Cook, 
stirring over high heat 2-3 min. or till broccoli is tender.

---
Jump back to table of contents.
---
.

JALAPENO AND RICE CASSEROLE

Start with 4 c. cooked rice.

Slice 1/2 pound Monterey Jack thinly , and then into strips.  Coarsely
chop 1 small can (4 oz) of jalapeno perrers and mix with 1 pint of
sour cream.  Into a buttered casserole dish, place 1/3 of the rice.
Then lay out about half the Jack chese.  Follow with half the sour
cream and peppers.  Repeat the layers, ending with rice.  Bake at
350 for 20 minutes.  Sprinkle 1c. shredded Cheddar cheese on top and
bake 15 minutes.

---
Jump back to table of contents.
---
.

SCALLOPED CORN AND TOMATOES

2 pints or two 14 1/2-oz. cans tomatoes, drained and chopped
1 pint or one 15 1/4-oz. can whole kernel corn, drained
1 14 3/4-oz. can cream-style corn
2 slightly beaten eggs
1/4 cup all-purpose flour
2 tsp. sugar
1/2 to 1 tsp. pepper
1 medium onion, finely chopped
1/2 tsp. garlic powder
1/3 cup margarine or butter
4 cups soft bread crumbs
1/2 cup grated Parmesan cheese

In a 2-quart casserole stir together tomatoes, kernel corn, cream-style corn, 
eggs, glour, sugar, and pepper.

For topping, in a small saucepan cook onion and garlic powder in hot margarine 
or butter till tender but not brown.  Remove from heat; stir in crumbs and 
Parmesan.  Sprinkle atop corn mixture.  Bake, uncovered, in a 350 oven about 1 
hour or till brown and set.  Makes 12 side-dish servings.

Nutrition facts per serving:  247 cal., 9 g total fat (2 g sat. fat), 39 mg 
chol., 443 mg sodium, 36 g carbo., 4 g fiber, and 8 g pro.

Daily Values:  14% vit. A, 20% vit. C, 8% calcium, and 12% iron.

---
Jump back to table of contents.
---
.


Nutty Broccoli

1 package (16 ounces) frozen chopped broccoli, thawed
1/2 cup shredded Swiss cheese
1/2 cup chopped pecans
1/4 cup butter, melted
1/4 teaspoon garlic salt
1/4 teaspoon pepper

Place broccoli in a large microwave-safe bowl.  Combine the remaining 
ingredients; pour over broccoli.  Cover and microwave on high for 3-4 minutes 
or until tender.  Yield:  4 servings. 


---
Jump back to table of contents.
---
.

Chili Carrots

4 medium carrots, peeled and bias-sliced in 1-inch pieces
1 Tbsp. olive oil
1 Tbsp. honey
1/2 to 1 tsp. chili powder

In saucepan cook carrots in boiling salted water 8 minutes or until crisp-
tender; drain.  In same saucepan combine oil, honey, and chili powder; cook 
and stir 1 minute.  Add carrots; cook 2 minutes more or until glazed.  Season 
with salt and pepper.  Makes 4 servings. 


---
Jump back to table of contents.
---
.


Sesame Beans

2 cans (number 10 size) diagonal-cut green beans, undrained
1 can (number 10 size) onions, small white, undrained
3/4 pound butter
1 cup toasted sesame seeds
3/4 cup soy sauce

Combine beans and onions; pour off half of liquid.  Heat to serving 
temperature.  Brown butter in skillet over medium heat.  Stir in sesame seeds 
and soy sauce; heat through.  Drain beans and onions at serving time; top with 
hot sauce.  Makes about 50 portions. 


---
Jump back to table of contents.
---
.


Spicy Asparagus Spears

2 tablespoons butter
1/2 teaspoon onion powder
1/2 teaspoon seasoned salt
1/2 teaspoon Cajun seasoning
Crushed red pepper flakes to taste
1 3/4 pounds fresh asparagus, trimmed

In a large skillet, melt butter.  Stir in the onion powder, seasoned salt, 
Cajun seasoning and red pepper flakes.  Add asparagus spears, stirring gently 
to coat.  Cover and cook for 5-7 minutes or until crisp-tender, stirring 
occasionally.  Yield:  6 servings. 


---
Jump back to table of contents.
---
.


FRIED GREEN TOMATOES

1/4-1/2 cup parmesan cheese
2 cups canola oil
1 cup white or yellow cornmeal
3 tablespoons all-purpose flour
1/2 teaspoon paprika
1/2 teaspoon garlic powder
1/4 teaspoon cayenne pepper
kosher salt to taste
2 large eggs
4 large green tomatoes, cored and sliced 1/2-inch thick

Heat the oil in a large heavy skillet over medium-high heat until it is hot 
but not smoking.  Meanwhile, combine the cornmeal, flour, paprika, garlic 
powder, cayenne pepper, and salt in a shallow bowl.  Lightly beat the eggs in 
another shallow bowl.  Dip each tomato slice in the egg and let the excess 
drip off.  Dredge in the seasoned cornmeal, shaking off any excess.  In small 
batches, carefully add the slices to the hot oil and fry, turning once, until 
browned, 2 to 3 minutes per side.  Transfer to paper towels to drain.  Serve 
immediately. 


---
Jump back to table of contents.
Back to Family Page.
---
---
Last revised February 22, 2015.
URL: http://www.kyphilom.com/www/recipe6.html
Go to Top Menu..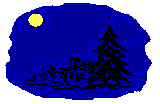 ..of Duane & Eva's Old Kentucky Home Page

Duane Bristow (duane@kyphilom.com)

All contents copyright (C) 2015, Duane Bristow. All rights reserved.