---
| Previous Page| HISTORY- TOUR| Next Page|
---
Related Links:

Tammy L. Gabbert-Giancola sent a Microsoft Word file in rich text format about the Gabbert family. It is available by clicking here.
---
Transcription by H.M. Gabbert, Huntington, NY, July 1989 from a document obtained from Judge John Gabbert of Riverside, CA.
An Incomplete Account Of The Descendants Of
Susannah Gabbert, Daughter Of Michael And
Elizabeth Gabbert, Nee Brown
(Original Source: Mrs. Lisette Stephens, 227 North Ivy Avenue, Monrovia, CA.)
"Susannah Gabbert was born in Overton County, Tennessee, August 23, 1791, married Elijah Bristow, in Overton County, Tennessee, November 7, 1812, died at her home at Pleasant Hill, Lane County, Oregon, March 7, 1874.
Elijah Bristow was born in Tazewell County, Virginia, April 28, 1788. He was a son of James Bristow, a soldier of the Revolution, and of Delilah Bristow, nee Elkins, of Maryland. He was in the War of 1812, and was a scout and sharpshooter under General Jackson, was in the battle of Horseshoe Bend and other famous battles with the Indians. He came to California in 1844 and to Oregon in 1845. He was the first settler and built the first house in Lane County, Oregon. He was a wonderful character of sturdy of old pioneer stock. He sent for his family and they all took up land in Lane County and formed a settlement which he named Pleasant Hill, for his old home in Virginia. It took the family six months to make the journey across the plains. Their children were as follows:

John King Bristow, born in Kentucky. I do not know the name of his first wife. They had a son Elijah, who lives in Pleasant Hill. Second wife, Mary - sons, John Wesley, Robert Edgar, and Philip Harrison, all three live in Portland, Oregon. John King was a doctor.

Abel Bristow, born in Cumberland County, Kentucky, married Almira Gooch. Children: Sam, John Henry, William, Alice (Cornelius), Genoa (Robinett), Delilah (Todd), - all live at Pleasant Hill.

Henry Gabbert Bristow, born Cumberland County, Kentucky, married Sarah Cherry. They always lived in Illinois. Children: Addie (Becker) has two sons, one lives in Chicago; Etna (Seymour), a widow, and Jennie live in Peoria, Illinois; and Harry L. lives in St. Louis, he has two daughters.

William Wilshire Bristow (my father) born in Cumberland County, Kentucky, July 18, 1826. Married first Elizabeth Coffee, children: Iola, married William Preston, a Canadian, had one daughter Etta Preston (Fisher), a widow, has two daughters, Doreen and Lorraine Fisher; Edith Clyde and Celeste Adelaide died age 18 and 21; and one son Darwin Bristow, who is Vice- President of the First National Bank of Eugene, Oregon, married Mary Medley, has four children living, Greta (Tryon) Evelyn and Helen and Wilshire, who is married and has a son Wilshire. Wilshire Bristow is a jeweler in Eugene. Married second Martha Ann McCall (my mother), one daughter, Lisette, married Fred L. Keenan, and attorney of Portland, who died in 1900, leaving a daughter Mary Jane Keenan, who dies in Owensboro, Kentucky, at the age of 14; married John Hall Stephens, of Texas, for four years a member of the State Senate of Texas and for twenty years a Member of Congress from that state. William Wilshire Bristow died in Eugene, December 8, 1874. William Wilshire Bristow was a member of the Oregon State Senate for several years, and was one of the framers of the Constitution of the State. When he died, he was making a race for the United States Senate.

Elijah Lafayette Bristow, married first Jane, children: Paul, Lillias (Perkins) widow, has one son Charlton. Married second Hattie Hill, one son Eugene. E.L. Bristow was a newspaper man, lived at Salem, was in the State Legislature several times.

Betsy Bristow married James Hendricks, children: Thomas G. Hendricks, married first Mary Hazelton, one daughter Ida, married Frank Chambers and died leaving a daughter Mary Chambers. Second married Martha Stewart, children: Ada (Smith) and Ruby (Goodrich). Other children were Frank, Columbus, Albert, Olive (Close), Sarah Ann (Skaggs), Susan Jane (Winters), T.G. Hendricks died about two years ago. He was a very wealthy and influential man, for many years President of the First National Bank of which he was the founder.

Polly Bristow, born in Cumberland County, Kentucky, married Robert Callison, Children: Josiah, left several sons, and Lucette (Baughman) has several children and grandchildren, had twins, and had twin grandchildren.

Catherine Bristow, married William Basket, children: William, Louise (Frizell), Josie (Fox), Jessie (Cross), and Lafayette.

Zilphia Bristow married Stephen Rigdon. They had no children. Zilphia and Lafayette were twins and she raised his son Paul.

Delilah Bristow, married John Gilfry, children: Henry H., lives in Washington D.C., has been in government employ since about 1876, was Reading Clerk of the U.S. Senate, and afterward Chief Clerk of Senate. He is considered one of the best parlimentarians in the country, and has compiled several books on parliamentary laws. He is still employed in the Senate. He married Margaret Stauffer, of Connellsville, Pennsylvania, a sister of the first wife of ex-Senator W.A. Clark of Montana. They have two daughters, Sara, married first Armor Ward, of New York City, has two children Gilfry and Margaret Louise Ward. Married second George W. Knapp, of Baltimore. Helen, married Dr. William L. Taylor, of Stovall, North Carolina, has two children Herbert Gilfry and Mary Helen. Other children are: George married Amanda Hazleton, one daughter Nellie (Irwin), Billy, Sarah (Petty) has two sons Gilfry and Charlie Whitteker.

I only remember one other daughter of Susannah, Sarah, who died unmarried. There were other children who died young, and I think there was another pair of twins. All of the children are dead, but there are great many grandchildren and great grandchildren and great great grandchildren."
---
This is a portion of another document
Henry: The oldest, married Catherine Holzapple, in Kentucky (20). They could both speak German, as also could grandfather (Michael Gabbert (2)(21). They seetled at Bloomington, Indiana, where the old folks died many years ago (22). Their descendants are scattered in Illinois, Indiana, Missouri, Arkansas, and Tennessee. I have met Cousin Henry, who I think is the oldest living Gabbert. He is 83. I have also met two of his sons, H.C. Gabbert of Aurora, Missouri, and W.B. Gabbert, of Decatur, Illinois. Uncle Henry was in the War of 1812, and so was Uncle David.
Susan: Susan Gabbert married Elijah Bristow (23). They settled in McDonough County, Illinois, and afterward move to Oregon, and all live there yet, except Henry Bristow, who with George W. Shelly, came back from Oregon. The Bristow family also consisted of fifteen children. Some of them are rich. They live about Pleasant Hill, Lane County, Oregon. One of the girls, Delilah Gilfrey (now dead) has a son who is reading clerk of the U.S. Senate, and has held the place eighteen or twenty years. Henry Bristow, who lives at Hamilton, Illinois, is a retired railroad clerk in St. Louis. He comes over to see me occasionally. The Bristows were in the Oregon Legislature a time or two, two of them, I think.
David: David Gabbert married Kate Giles, a half-sister to Alfred Wright (my stepfather). Their children were Henry, father of Judge Gabbert, of the Colorado Supreme Court; Michael (4), who lives near your mother; Captain William H. Gabbert of Davenport, Iowa; Francis M. Gabbert, a merchant at Pleasant Hill, Lane County, Oregon; Sarah, who married Anthony Meyers; Mrs. Celia Berryman; Mrs. Vanatti; and Mrs. Burt (24).
Benjamin F.: Benjamin F. Gabbert, a doctor of medicine, married Dianna Coffe (25), in Overton County, Tennessee, about the year 1859. Had a son named William, who was also a doctor. Also had a son who was a Deputy Sheriff, and was killed by a desperado at the County Fair in Cookeville. I think all of Uncle Ben's family are dead. Uncle Ben was a man of wit, who always had an answer ready for anything.
20 Henry and Catherine Holzapple were married August 29, 1811, in "East Tennessee" by Henry's uncle, the Rev. George Brown.
21 Catherine's father was a former Hessian soldier married to Catherine Van Meter of Pennsylvania and Virginia.
22 On the mark. Their records are clear in Monroe County, IN. I have prepared a separate and detailed study on Catharine and Henry Gabbert.
23 The Bristows came from Tazewell County, VA, and moved westward to Cumberland County at the same time the Gabberts did. They did, however, keep going! Again, this is proven accurate, and it dovetails with detailed accounts from Oregon regarding the Bristows.
24 This is correct as stated by Ragland. I have a detailed genealogy of David and Kate Gabbert based on material provided by their descendent, Mary Ann Bell, and other information published in the Gabbard/Gabbert newsletter.
25 The daughter of John Coffee, and another family connection that spanned the years back into East Tennessee and North Carolina.
---
Jump back to Family.
---
---
Last revised June 20, 1999.
URL: http://www.kyphilom.com/duane/gabbert.html
Go to Top Menu..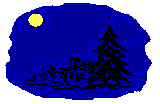 ..of Duane & Eva's Old Kentucky Home Page


Duane Bristow (oldky@kyphilom.com)

Please send comments.
All contents copyright (C) 1995, Duane Bristow. All rights reserved.