---
April 1999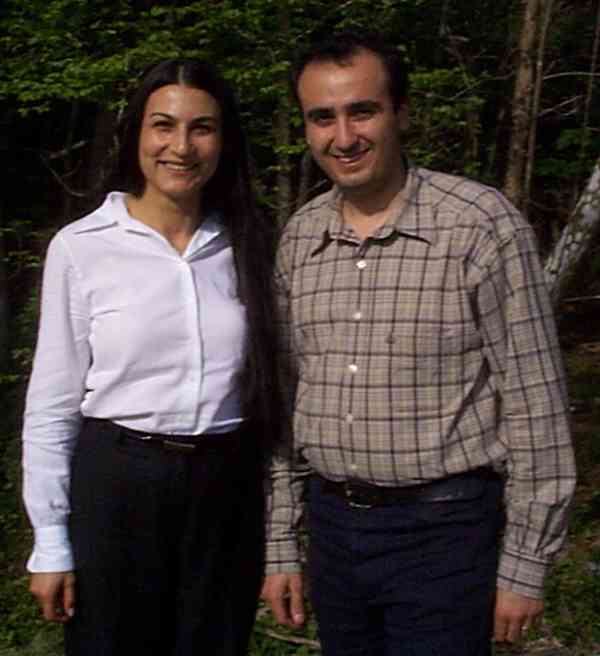 Tuna and Mesude Özyürekoglu


After four years on the Internet we have made many friends from around the world. Eva and I were honored when the couple from Turkey pictured above visited us this spring.

Mesude is a forest engineer and the director of the Belgrade Forest in Istanbul. This forest is within a special conservation program and a research area for Istanbul University Faculty of Forestry. She also has a master's degree and is studying in a doctorate program in forestry law in Istanbul University.

Tuna is an orthopedic surgeon at a hospital in Instanbul. He came to Kentucky to study hand surgery at the Kleinert Institute in Louisville.

While they were here they got to see a Kentucky farm and learn about some of the forest species in Appalachian hardwood forests. We also took them to Lake Cumberland for a look at watershed management in Kentucky.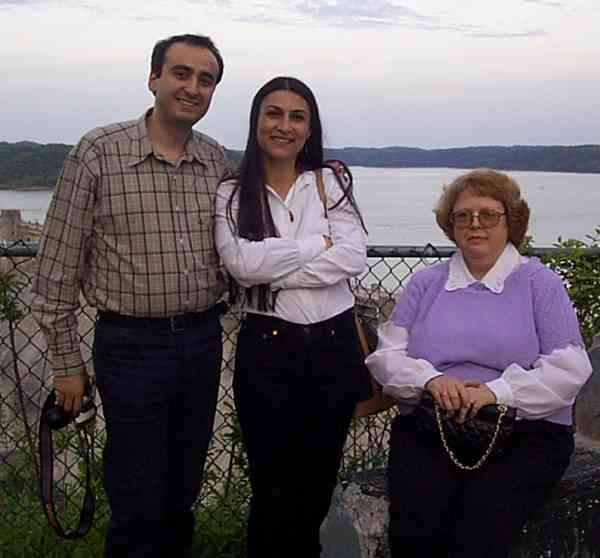 Eva with Tuna and Mesude at Lake Cumberland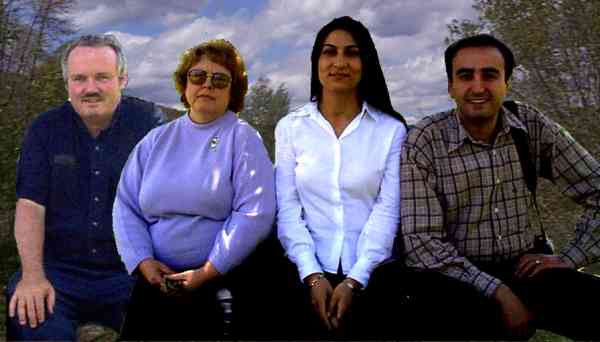 Duane and Eva with Mesude and Tuna

---
Presents from Turkey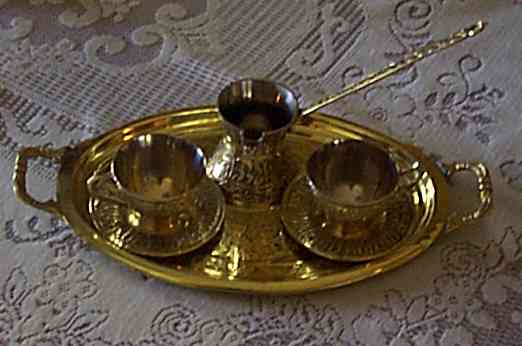 Turkish Coffee Set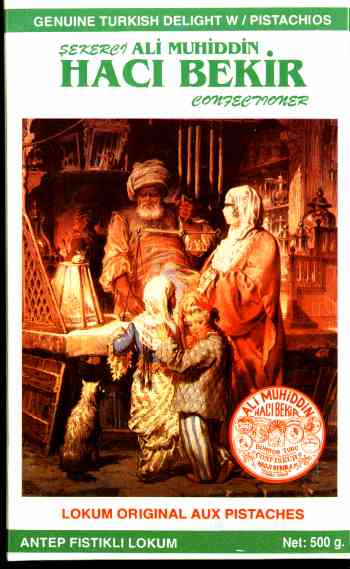 Turkish Delights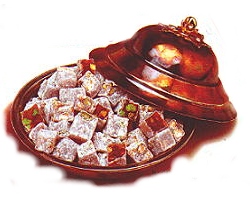 The original treat westerners call Turkish Delight is a type of candy made with cornstarch, syrup, flavoring and various other ingredients such as nuts and dried fruits. It was created by an Ottoman chef anxious to please the reigning Sultan.

The Ottoman court provided ample opportunity for creativity in the kitchen, as many were eager to please the Sultan and gain promotion. Contemporary menus offer Turkish Delight and several, equally delicious confections of Ottoman origin, some with pleasantly sensual names such as "lady's thigh," "beauty's lips" and "lady's navel."
---
Travels in Turkey
Library of Congress - Turkey - A country Study
Geography and Map of Turkey - Geography
Turkish Odyssey, a traveler's guide to Turkey
Discover Turkey
Back to our travels, visitors, and activities.
Back to Family Page.
---
---
Last revised August 12, 1999.
URL: http://www.kyphilom.com/duane/turkey.html
Go to Top Menu..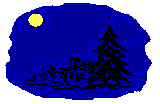 ..of Duane & Eva's Old Kentucky Home Page
Duane Bristow (oldky@kyphilom.com)
Please send comments.
All contents copyright (C) 1999, Duane Bristow. All rights reserved.